Why you need a staff meal plan
It's no surprise that people love getting good food. If you've ordered catering to your office before, it's probably clear how much joy it brings. Now imagine that joy but every week, or even every day.
You're probably thinking the novelty would wear off, and that's a fair assumption. Wrong, but fair. With the limitless options of staff meal plan catering menus, cuisines and melatimes, there's always something to satisfy your office. There's more out there than bland dining halls style meals. Think fresh sushi, Vietnamese banquets, Mexican taco bars and build your own burger stations. Faculty and staff will love the endless plan options.
Meal plan ideas
Buffet banquets
Line up some delicious and hearty salads, pasta dishes, noodle stir fry or some classic roast lunch options. Buffet style catering offers endless options to ensure staff are satisfied.
Individual lunches
If buffet-style meal plans aren't your style, you can opt for individual lunch boxes, curated to your staff's needs. Whether they are vegan, gluten-free, halal or just picky, lunch boxes are a great and easy way to keep all faculty happy.
Grazing style lunch
Like a grazing table for your after work drinks, but bigger and better! All your antipasto favourites join some fresh seafood platters in summer, hearty bread rolls and cheeses in winter, and more. Faculty can bond over a few platters of great food.
Build your own
Whether it's DIY poke bowls, tacos, nacho stations or burgers, there are plenty of fun and interactive food stations. Not only are they fun to create, they're even better to dig into.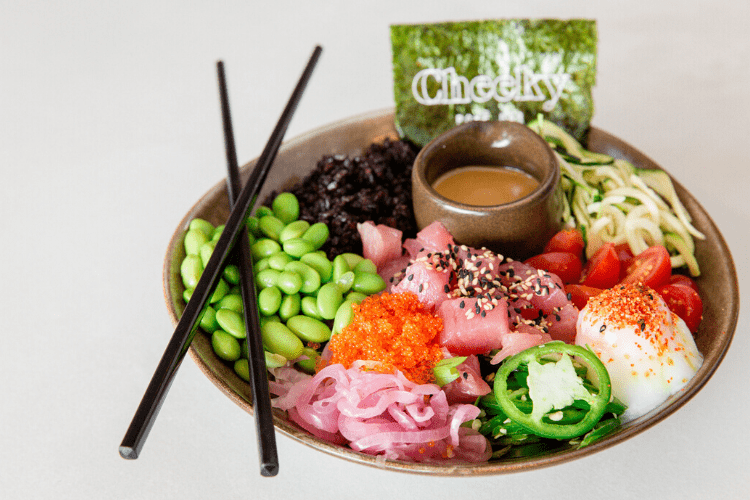 Picture: Cheeky Poke Bar
What companies can gain from having a meal plan
There's more to staff meals than great food...
1. Happier & healthier staff
Letting faculty bond over a good meal is the perfect opportunity to not only reduce stress, but it also increases trust and cooperation between staff members. Providing faculty with dedicated staff meal plans, tailored to their needs, will also give them the opportunity to be healthier. Providing a balanced meal ensures you are keeping your staff feeling healthy and happy.
2. Productivity boost
Currently, 4 million Australians decide to skip lunch daily. This is not only a negative for faculty health and work satisfaction, but it also impacts the quality and efficiency of work. Out of these 4 million, 41% say their workload does not allow them to take a lunch break. According to Gallup's state of the Global Workplace report, 80% of employees in Australia believe their employees should lead by example, and introduce taking a proper lunch break as part of their company culture. A faculty staff meal plan will allow you to do exactly that.
3. You actually save money
Of the 4 million Aussies who skip lunch daily, more than 7000 are compensated for work-related stress, according to Safe Work Australia. Ultimately, over 10.9 billion dollars each year is lost due to increased absenteeism, reduced productivity, while employees are at work and compensation claims- all linked to poor mental health in the workplace. Introducing staff meal plans in your office may seem like a big spend, but in the long run, you are giving your staff the best tools to feel healthy and happy at work, and leading to less time off.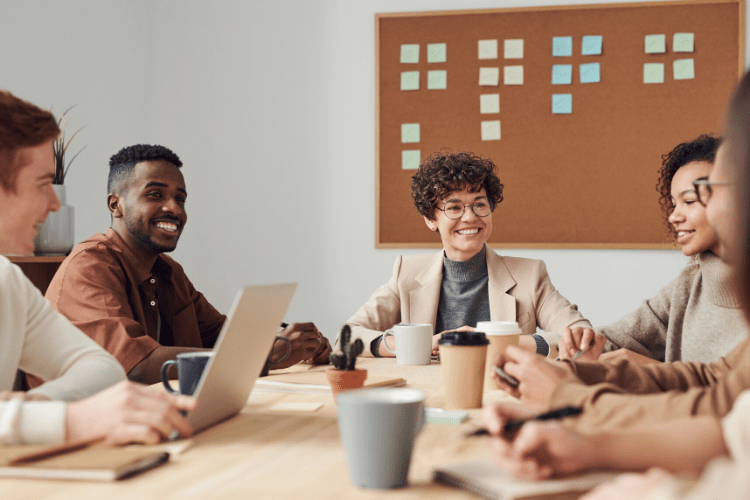 Order-In's meal plan solution
Give your staff the best meal plan packages on the market. Order-In has the meal plan for every office, with individually curated solutions, all special dietary needs covered and every tastebud satisfied. From Mexican, fresh Sushi platters, Indian food and more, choose your team's perfect menu option from our 1000's of corporate caterers.
For the best corporate catering in Sydney, Melbourne, Adelaide, Brisbane, Perth or Canberra, jump online for a quote.