Ideas for your perfect Spring cocktail party
The year is winding down, the weather is warming up and it's an excellent time for a corporate event. If you're looking to do something a little different for your team, impress or thank those important clients or hold a networking shindig, a corporate cocktail party could be the perfect backdrop. The beauty of a cocktail party is you can make it as formal or casual as you like it. They are fun, customizable to your needs and the delectable cocktail party catering menus are always a hit.
Now you know how to plan your corporate cocktail get-together, here are some of our best ideas for themes, cocktail party catering and (of course), the cocktails!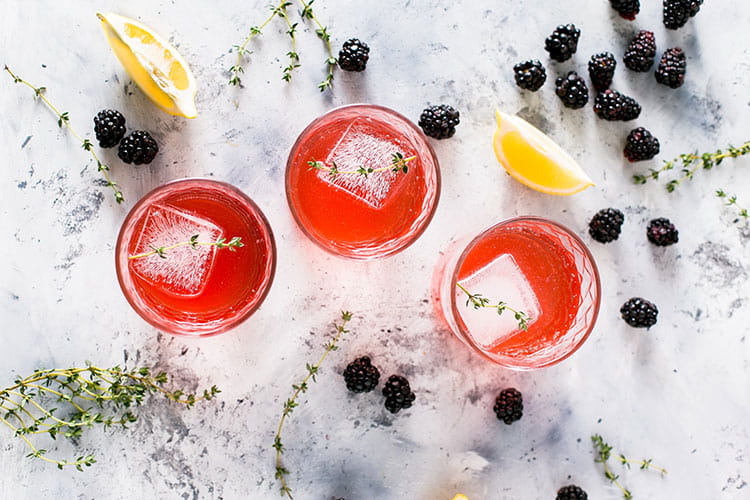 Cocktail party theme ideas
If you're serving alcohol at your cocktail party, it is super important to keep the food coming! Have some delicious and gourmet finger food catering lined up so your guests can nibble as they please and enjoy some variety throughout the event.
Don't forget to cater for special diets with plenty of tasty vegetarian, vegan and gluten free options.
A midsummer night's dream
For something a little fancier, dig deep into the springtime theme and enjoy an elegant affair complete with floral decor. It's a beautiful and memorable way to enjoy some gourmet finger food and delicious cocktails with your colleagues or clients. For an added touch of flare, why not organise a bartender to mix your drinks or roaming wait staff serving canapes on grazing platters. Dreamy, right?
Vietnamese, please!
Imagine fresh rice paper rolls, Vietnamese noodle boxes, crisp salad cups and small sips of pho roaming around the venue. A fresh take on a classic corporate function, Vietnamese catering serves up healthy and fresh options, while making special diet catering a breeze. Gluten free, vegetarian and vegan options for every taste is easy with Vietnamese catering.
Team tapas
Tasty cured meats, cheese platters and fresh breads to dip into flavoursome spreads will be a hard thing to pass up. Having a selection of the best gourmet finger food, platters and maybe even a grazing table spread is an awesome selection for serving alongside alcohol because it's super filling, satisfying and it looks great.
Around the world
Take your guests on a flavour journey that takes them around the world! It's a great way to try a mix of different cuisines from the one spot. Dig into delicacies from all over the globe, with fresh Italian bruschetta bites, tangy buffalo wings from the U.S. and flavourful Middle Eastern falafel or lamb skewers.
Classic BBQ
A crowd favourite, a barbecue is never a bad option for your Spring cocktail function. Enjoy time outdoors, grilling up a selection of sliders, skewers and mini hot dogs everyone will be keen to dig into. Crack open a beer and enjoy your sausage sizzle in style.
Asian catering
Savor a delectable line up of Asian catering favourites, perfect for your Springtime menu. Pork belly bao, duck pancakes, sushi and crunchy spring rolls are fresh and flavourful! Impress any guest with this menu and theme, whilst keeping things classy.
Fiesta fun
There's nothing like a fresh Spring afternoon paired with delicious Mexican catering. Mini serves of nachos, bite sized churros and delicious tacos drizzled in lime juice make a refreshing menu for a corporate cocktail party event. Serve with beer-based cocktails or a fruity sangria to really get the office celebration started!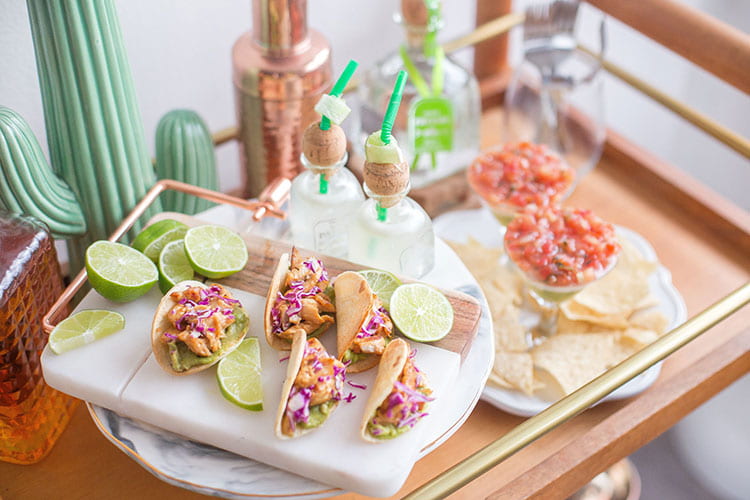 Cocktail party venue ideas
Harbor cruise
Beautiful food and drinks served with a side of lovely views, what more could you want at your sophisticated cocktail party? A harbour cruise is a sure-fire way to impress all your invitees, while showing off the gorgeous views of the harbour.
Botanical gardens
A lush green landscape offers the perfect backdrop for a lively, Spring cocktail event. Enjoy the longer hours of sunshine and warm weather in the great outdoors. A garden office party offers the opportunity for something a little more casual, a more refined event, or whatever your heart desires.
Rooftop venue
Sipping on that glass of bubbly becomes all the more special when you're situated on a beautiful rooftop, towering above the city. Spend the afternoon high above the streets, as the day turns to evening, and enjoy a memorable sunset experience for your corporate function, complete with live music - it's a recipe for success!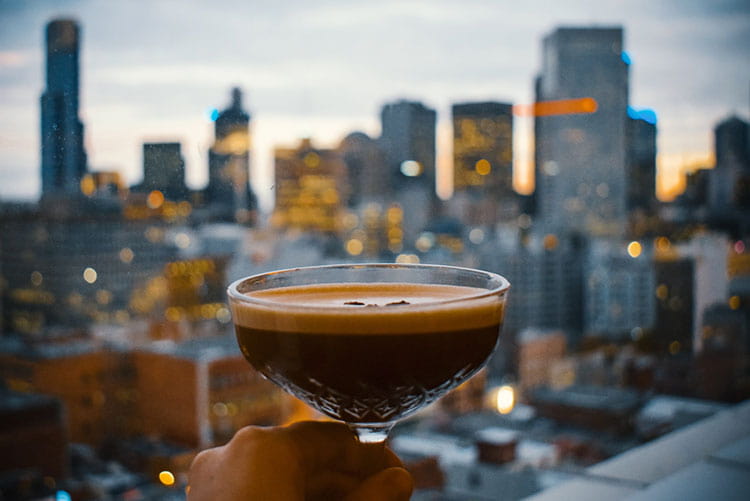 Beachside
Find a gorgeous venue on the seafront to welcome the warmer weather in style. Enjoying fresh seafood canapes, while experiencing that crisp ocean breeze will offer your guests a relaxing experience unlike any other.
A vineyard
Picture a gorgeous vineyard, lined with tables and fairy lights, offering an enchanting cocktail event experience. If you really want to treat your team, you could even do a small wine tasting or offer a lovely selection throughout the evening, complete with cheese and antipasto platters. This venue could give your invitees something wonderful to experience and look back on fondly. Perfect for those extra special occasions or celebrations.
Brewery spaces
Not only will you get to enjoy a huge selection of craft beer on tap, but a brewery space offers a casual vibe for your office get together. Really capturing the true essence of a relaxed Spring afternoon, a brewery is certainly a fun way to throw your next cocktail party.
Art gallery function space
If you're after something a bit more unique for those hard to impress clients, why not look into an art gallery function space to hire for your corporate event. Brimming with beautiful architecture, art and tasty cocktail party canapes, this is one way to throw a memorable function.
Easy cocktail recipes
When you get your alcohol and beverages delivered for your Spring office party, it's easy to create delicious and simple cocktails. Whether you break these recipes out at a Friday night drinks, staff celebration or at your Spring holiday cocktail party, get all your ingredients delivered with ease.
These cocktails are simple enough that anyone can look like an expert mixologist, while being tasty enough for everyone to be impressed! Download our cocktail recipe below to get started.

In need of a fun cocktail party playlist? Check this one out!
How can we help?
Did you need finger food catering, alcohol and drink packages, event decorations, staff or even equipment for your next corporate event? Let Order-In take care of everything. Our experienced event managers will ensure your next event is a success. Whether you're based in Sydney, Melbourne, Brisbane, Adelaide, Perth or Canberra, we've got your holiday cocktail event needs covered. Give us a call on 1300 851 900, or grab a quote online when you're organising your next Spring office party - we'll make sure everything runs smoothly, the food is delectable and the cocktails are a hit with your guests.