Popular Perth corporate catering trends to try out!
It's no surprise Perthites are foodies at heart and love their local produce, and the corporate catering world is no exception. We've seen the rise in innovative and delicious corporate catering options in Perth, as well as some tasty catering classics. Between gourmet sharing platters and grazing tables, corporate lunch catering and wholesome, fresh food, Perth knows how to feed their team!
From South to East Perth, Osborne Park, Subiaco and even Perth Airport, here are some of the delicious and exciting Perth office catering trends to try out!
Deli delights and drinks
Delicious, deli-fresh cured meats, flavourful vegetables, a spread of cheeses and seasonal fruits displayed in a beautiful spread… Couldn't get much better than that, right? Grazing tables and platters have taken Perth offices by storm. Whether they are served up for an office celebration, cocktail party, corporate event or sundowners, platter catering has seriously levelled up from classic finger food, with these gourmet spreads.
And what goes better with a spread than a crisp glass of wine or a cold beer? Alcohol catering often goes hand in hand with delicious grazing tables and make a perfect celebratory combo.
What to try: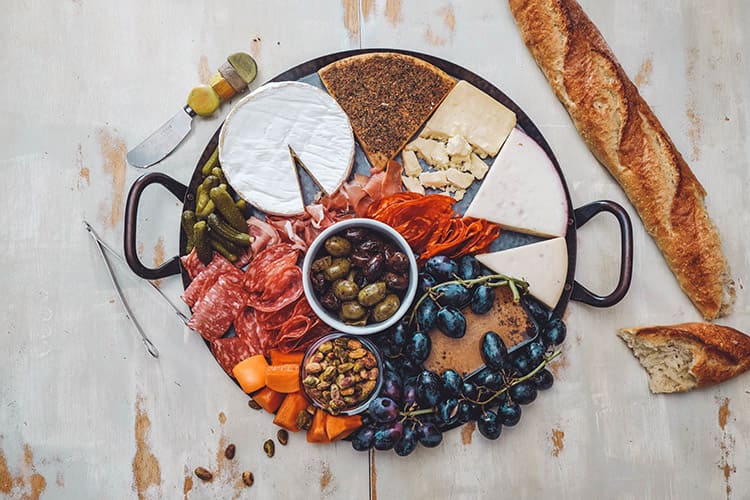 Keeping it clean and green in the kitchen
The healthy and sustainable catering trend has definitely arrived in Western Australian offices! The craving for healthy food options covers all areas of office catering, whether it's fresh individual lunch boxes, gourmet platters, finger food and even office kitchen supplies. When the afternoon munchies set in, some offices make a point of providing seasonal fruit each week, while stocking the fridge with farm fresh milk for everyone's cuppas.
Making sustainable catering decisions have been a trend country wide! People are aiming for locally sourced ingredients to lower their carbon footprint or opting for more vegetarian, vegan and plant based catering selections more than ever. Think superfood salad bowls, crunchy rice paper rolls or something wholesome to snack on, healthy and sustainable catering have been popular options for Perth.
What to try:
International flavours
International cuisines have made a successful landing in Perth offices. Perfect for a fun and delicious staff lunch, international and street food style corporate catering has made waves. Fresh and flavourful poke bowls, sushi catering, pizza parties and Parisian pastries are now all available at your Perth office with ease. They always add that extra touch of excitement to a corporate event or business meeting.
What to try: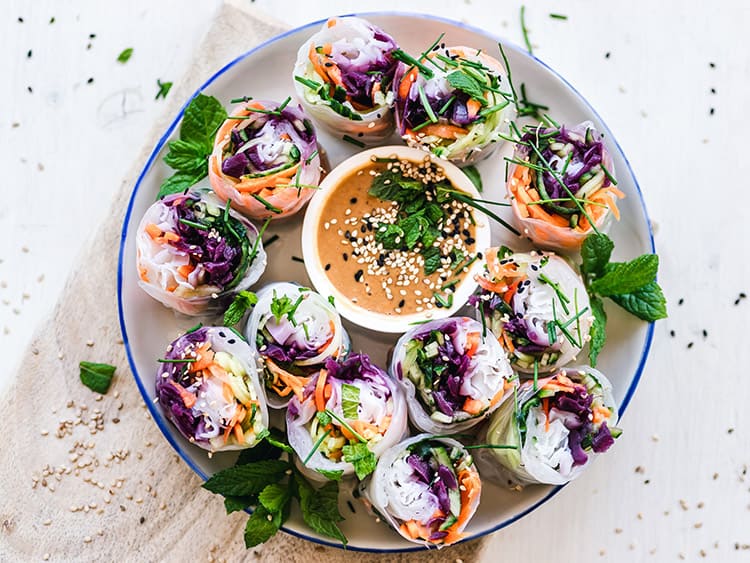 Sharing is caring - buffet catering
Sometimes there is nothing better than loading your plate up with yummy food, sitting down and enjoying a meal (and maybe even coming back for seconds). Buffet catering makes feeding a crowd simple but scrumptious. The beautiful thing about buffet catering is that it can be molded to suit any kind of event. From formal to casual, hot or cold food as well as being able to adhere it to your budget and dietary needs. Perth offices have caught on to how beneficial buffet catering services can be, and often opt for it when feeding their staff. From delicious menus, to hospitality equipment hire, feeding your guests has never been easier with Order-In's corporate catering all-round service.
What to try:
Not-so-special diets
Special diet catering has seen a rise Australia-wide, and Perth is no exception. 50% of Order-In's total corporate catering orders include special considerations for dietary requirements. According to the ABS, 7% of Australian's do not consume certain foods for ethical, cultural or religious reasons. So, chances are you have people in your office who choose to eat vegetarian, vegan food or have an intolerance. Because of this, the special dietary trend in event and food catering has naturally seen an increase. Luckily, those with special diets don't have to suffer through the bland salad, ordered as an afterthought for the vegetarians, and there are endless delicious menus to choose from. Hearty and wholesome vegetarian or vegan foods, gluten free that's not tasteless, and dairy free deliciousness are more readily available than ever.
What to try:
Treat yourself (and your team)
Cake always has been (and let's face it, always will be) an essential part of delicious office catering! Whether it's for an office celebration, birthday or just 'cause, Perth offices love their sweet treats! Cakes, cupcakes, slices, all the usual delicious suspects have made their way onto Perth office tables, because sometimes life just calls for a cuppa and a treat.
What to try: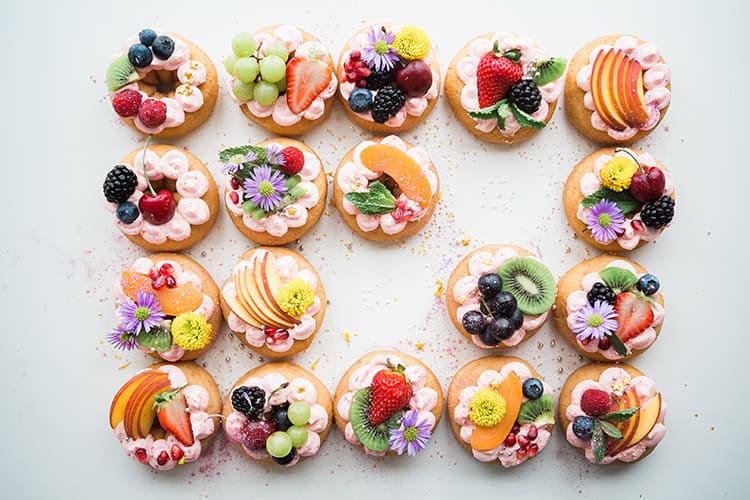 Want to give these office catering trends a go yourself?
Well we have good news, you can! If you like what you see, why not order tasty corporate catering for your Perth office? Catering services like Order-In make feeding the office a breeze. We always keep up to date with the latest corporate food catering trends so you have all the tools you need to order something your colleagues will be sure to love. Whether it's vegan finger food, antipasto platters or even hospitality equipment hire, we have it all!
Browse all the tasty catering options in your area now and have something that tastes delicious and looks beautiful delivered right to your door. From box lunches to cocktail parties, get a free catering quote online or give our catering experts a call on 1300 051 900.