Meet our Sydney corporate caterer of the month: Mushroom Catering
Who
Mushroom Catering
Tell us a bit about you and your business
Based in Sydney, Mushroom Catering first opened in 2003. Mushroom Catering was borne out of a commitment to providing yummy, affordable corporate catering to Sydney companies. High quality, consistency and value are the underlying principles of what we strive to continuously offer.
We use only the best daily seasonal produce prepared fresh on premises, keeping up with new flavours and trends, but also sticking to core traditional favourites – straight from our kitchen to your door.
Mushroom Catering has an exquisite range of catering options, including morning and afternoon tea, breakfast, lunch and BBQ catering options, which meet the needs of any corporate catering order.
We love food, but we also love great relationships and together they make a pretty solid foundation.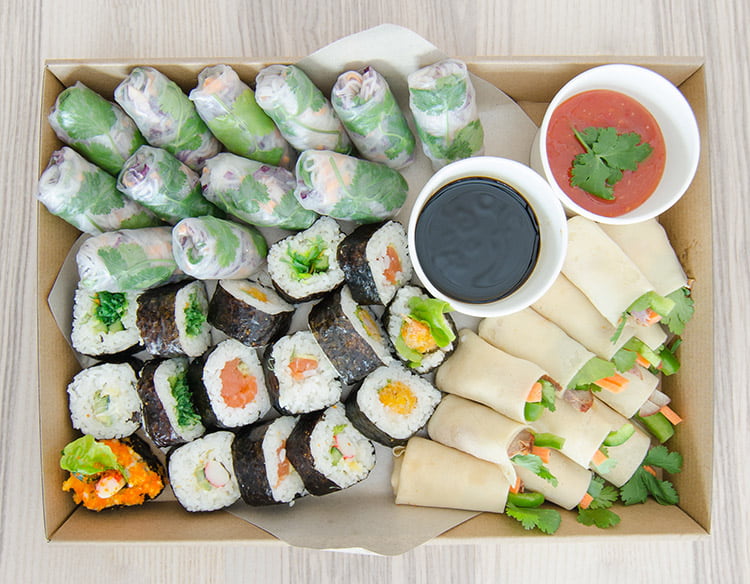 What's your favourite item from your menu?
We have so many, but we especially enjoy our new share platters, as they offer awesome variety, fresh seasonal flavours, beautiful textures and like a paint palate, a visual display of earthy and bright colours. They also suit a vast array of different dietary needs.....so there's something for everyone! It's a tasty addition to any boardroom lunch or a very Moorish treat to have with office drinks in the afternoon.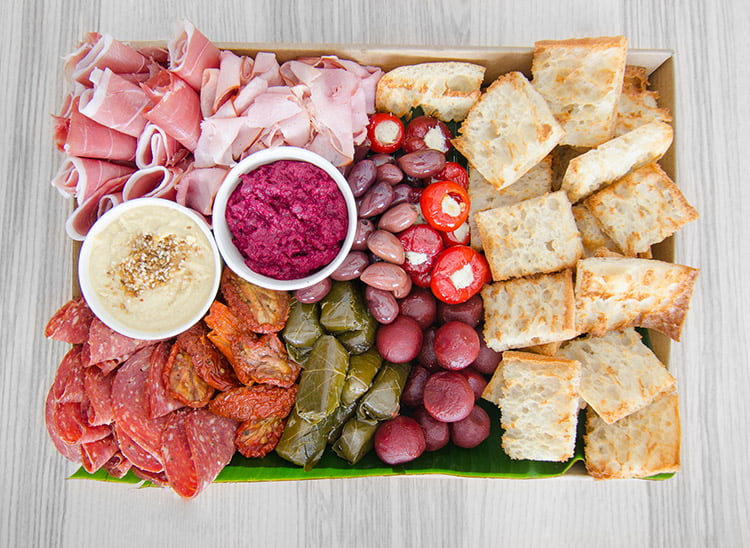 Fun fact about your business that most people don't know
We love to BBQ and have a BBQ company as well, called BBQ At Your Place. We funnily enough, only have 3 menu items that contain mushrooms!
Order corporate catering for your Sydney office now
If you're tired of the same old sandwiches, try a modern and fresh twist on your next working lunch or finger food platter from Mushroom Catering. Gourmet bagels, handmade rustic petite breads with gourmet fillings, Vietnamese rice paper rolls, sushi rolls or a Lebanese cold platter, Mushroom Catering are all about creating tasty and affordable catering that everyone will love.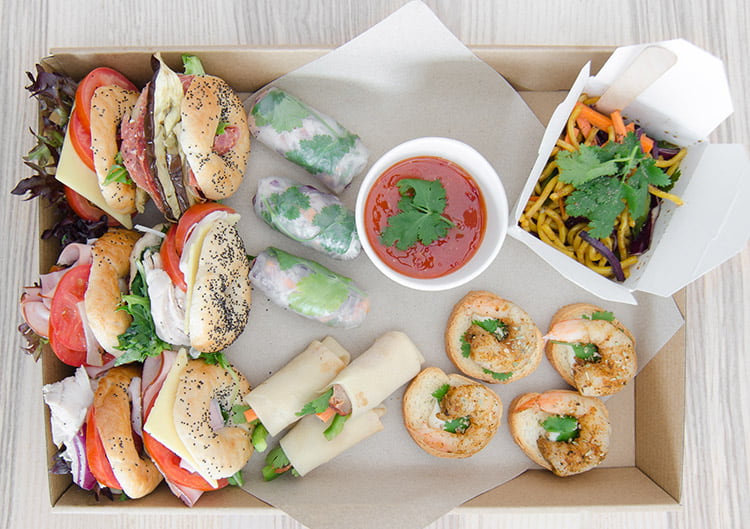 Holding a summer corporate BBQ event for staff? Mushroom Catering have you covered with their extensive BBQ packages to suit all needs and budgets.
For Sydney corporate catering that goes beyond the standard sandwiches, look no further than Mushroom Catering.