Meet our Sydney Mexican corporate caterer: Guzman y Gomez
Who
Guzman y Gomez Sydney - located at Australia Square, Central Park, World Square, Darling Harbour, Newtown, North Sydney and Top Ryde.
Tell us a bit about you and your business
Guzman y Gomez is an Australian company committed to bringing the most authentic flavours of Mexico to you. Having started in 2006 in Sydney, Guzman y Gomez now has over 120 restaurants across 3 countries with the mission to reinvent fast food, by using the freshest ingredients and authentic techniques.
What's your favourite item from your menu?
The classic chicken burrito! The combination of hand rubbed, Guerrero marinated chicken alongside fluffy rice, Australian Jack cheese, black beans and Pico de Gallo salsa wrapped in a warmed flour tortilla can't be beaten.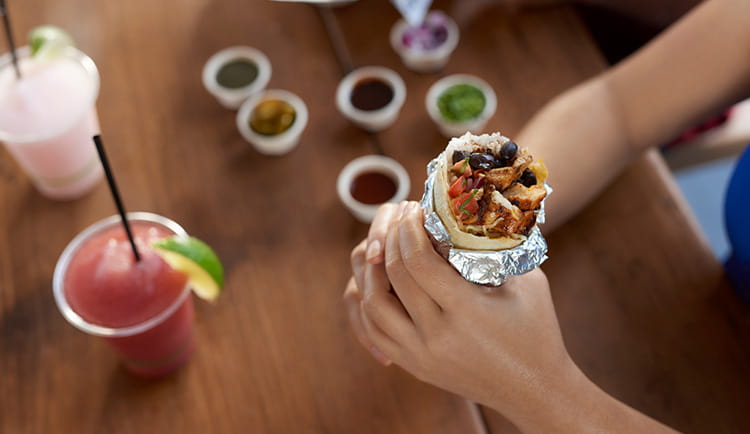 Fun fact about your business that most people don't know
To get the Guzman y Gomez corn chip just right, founder Steven Marks went through 18 versions of the recipe to ensure it was perfect. If you try our corn chips with guacamole, you'll agree it was worth the effort!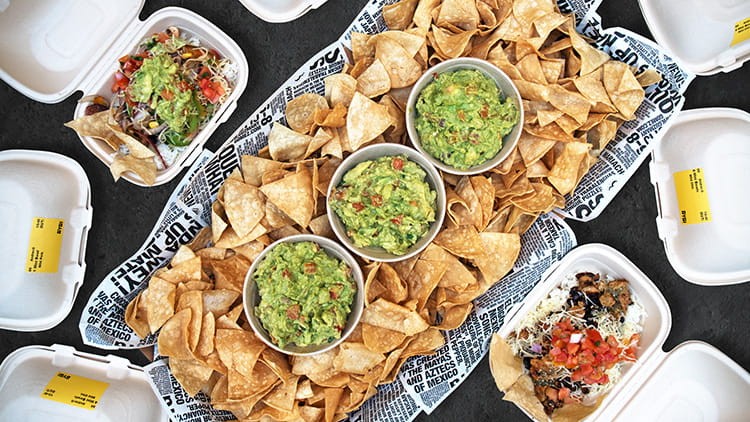 Ready to throw a Mexican party in your Sydney office?
There's a common misconception that Mexican food is spicy. In fact, it's full of flavour, balanced with fresh herbs and vegetables. It's vibrant, delicious and fresh. Whether it's chicken, pulled pork, beef or vegetarian, there won't be a lack of flavours on your plate!
Mexican catering will always be a fan favourite with Australian offices. From nachos to tacos, the food of Mexico is guaranteed to please a crowd.
Whether you're spicing up your working lunch, celebrating a company milestone or treating your Sydney office to a weekly staff lunch, Guzman y Gomez is here to dish up fresh, flavoursome and authentic Mexican. Give them a go – their tasty Mexican catering menu will satisfy the whole team!