Meet our corporate caterer: Zambrero
Who
Zambrero located in Kelvin Grove, South Brisbane, Adelaide, Strathpine, Subiaco, Waterloo, Canberra, Newcastle and Wollongong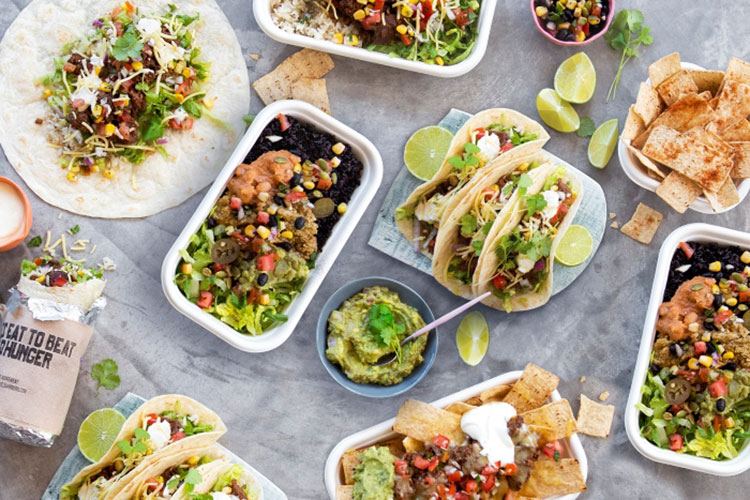 Tell us a bit about you and your business
Zambrero was founded by Dr Sam Prince in 2005, a then 21-year old Australian medical student, who recognised a lack of choice for healthy, fresh Mexican cuisine.
Motivated through this parents' life experiences, he wanted to start a business that would help people less fortunate than himself. This led him to create an initiative called Plate 4 Plate, that would make an impact on world hunger. For every burrito or bowl purchased at Zambrero, a meal is donated to someone in need. To date, Zambrero has donated over 35 million meals and counting.
Zambrero is now Australia's largest Mexican food franchise with over 200 restaurants globally. We're fresh, healthy Mexican food and a good cause all rolled into one.
Although we champion our Plate 4 Plate initiative, we're not only humanitarian. We ensure everything that we do right down from the sourcing of our meats, through to our packaging is sustainable and ethical. All packaging is certified carbon-neutral, made from sustainably sourced and rapidly renewable sugar cane pulp that reduces CO2 emissions.
After a growing demand for our food in the workplace, events and at functions, we now offer office catering! Our catering menu can be ordered to suit all special dietary needs. Vegan or vegetarian? No problem. Gluten free or dairy free? We've got you covered.
What's your favourite item from your menu?
Our Chikito! It's got all the flavour and goodness of our standard burrito, but served in a slightly smaller 10-inch tortilla. It's delicious, healthy and the perfect sized meal for that hunger fix.
Pro tip: best enjoyed with a side of crispy corn chips and guacamole!
Fun fact about your business that most people don't know
We have a Zambrero food truck! It was last seen travelling the streets of South-East Queensland. Our Mexi-van brings Zambrero to local events, commercial districts and large-scale exhibitions.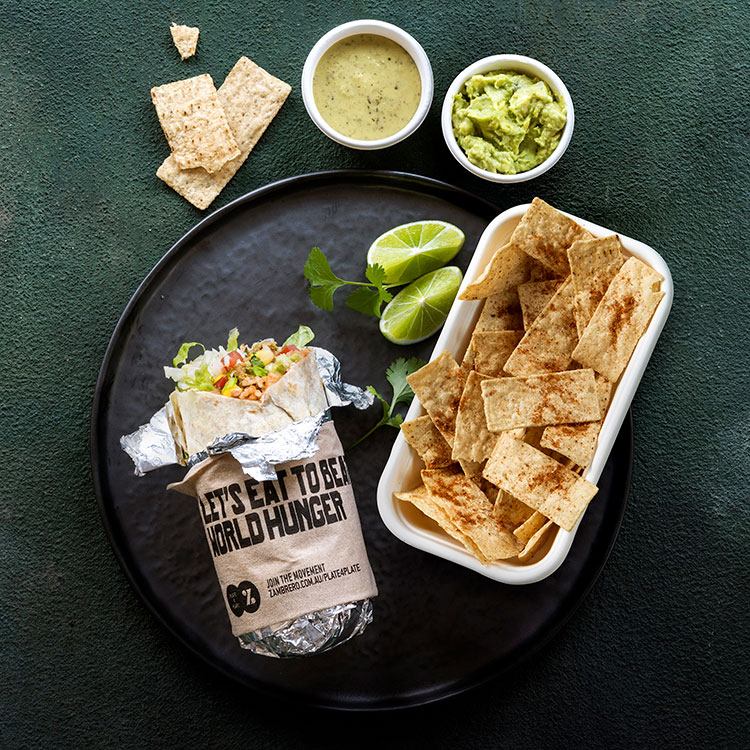 Ready to throw a Mexican party in your Sydney office?
Passionate about delivering fresh, healthy and super tasty Mexican catering that will satisfy, try Zambrero for your next staff or working lunch.
Available in Kelvin Grove, South Brisbane, Strathpine, Adelaide, Perth, Sydney, Canberra, Newcastle and Wollongong, give Zambrero a go for your next corporate catering order.