7 inspiring ways to celebrate Easter in your office
Easter is just around the corner so it's time to start thinking about Easter treats that will suit every bunny.
Whether you decide to treat your staff to a catered working lunch, or just want to embrace the holiday spirit and decorate the office, here are 7 egg-cellent ideas on how to celebrate Easter in your office.
Treat your team to breakfast or morning tea
We all know that breakfast is the most important meal of the day, but only 34% of adults eat breakfast every day. This Easter, why not treat your team to a staff breakfast or morning tea to boost employee morale and capitalise on the most productive period of the day. If breakfast doesn't suit your office environment, consider treating the team to a team lunch or organise office drinks to hop into the Easter long weekend.
Online platforms, such as Order-In make ordering office catering easy, with over 900 caterers and the ability to have the food delivered straight to your office kitchen, so there are no more egg-cuses.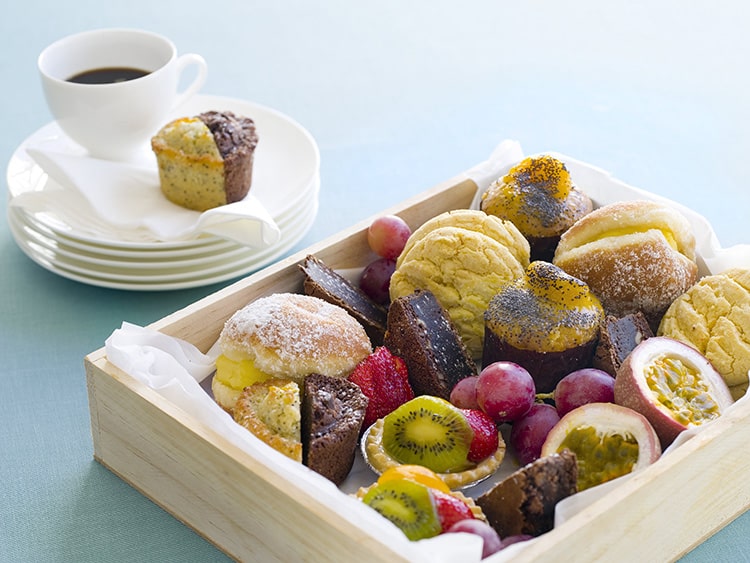 Don't forget the Hot Cross Buns
Nothing says Easter more than freshly baked hot cross buns delivered straight to your office.
Whether you prefer fruit, chocolate or plain options, organise a hot cross bun delivery solution for the office that covers all tastes.
Give the gift of chocolate
Looking for a budget-friendly way to show appreciation to your staff this Easter?
Say thank you to your hard working staff with an adorable Lindt chocolate bunny or a packet of chocolate Easter eggs, delivered straight to your office. Attach an Easter gift tag and personalise it with a handwritten note with your Easter gift.
A small gift of appreciation will make your employees have an eggs-tra special day.
Decorate the office
Easter is not all about chocolate gifts and hot cross buns. Why not show your festive spirit by decorating key areas of the office with Easter themed decorations?
Decorating common areas, such as boardrooms, the reception or the staff kitchen with festive items will set the tone of the holiday period and create a communal feeling of celebration.
For some great decorating ideas, why not look through online platforms such as Pinterest to get your creative juices flowing and get the company involved with some DIY Easter decorations such as Easter garlands or DIY Easter egg baskets.
If budget allows, consider swapping out the mints in the staff kitchen or reception with corporate Easter chocolate eggs and displaying them in woven baskets. Or lay out a few rolls of fake grass and add a bunch of flowers to brighten up the office to get you to the long weekend.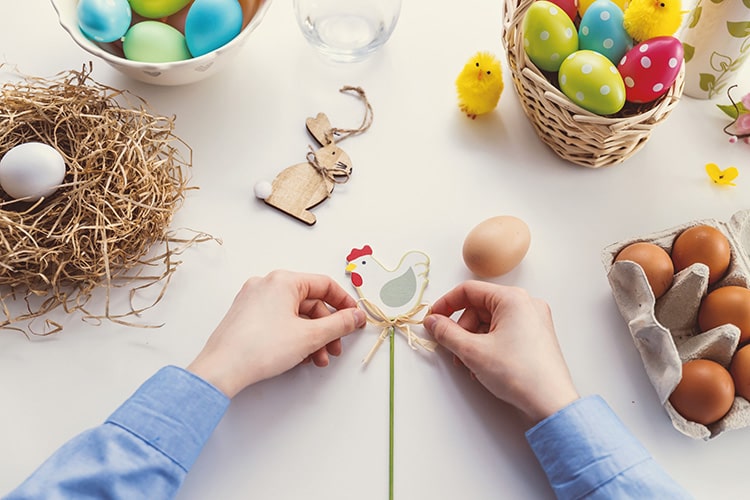 Decorate yourselves
Why stop at decorating just the office? Why not decorate yourself?
Encourage staff to dress up or wear an Easter themed accessory such as a pair of bunny ears or an Easter themed tie. Promote this by organising a prize for best dressed or most creative outfit.
Easter egg or Scavenger hunts
Depending on your work office environment, you may want to organise some fun Easter team building activities such as an office Easter egg hunt or scavenger hunt.
This is a great way to get staff away from their desks and engage in important team building activities that will get everyone interacting with other departments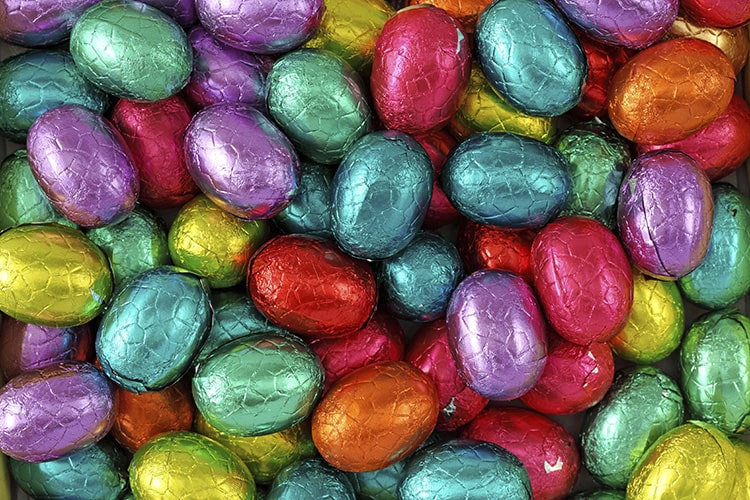 Office drinks
Nothing says long weekend like popping a bottle and enjoying a glass of wine or champagne after a long work week.
Whether you are catering for 10 or 100 people, Order-In can help you organise everything you need for your work drinks, from alcohol delivery to organising bar staff.
You know what goes well with drinks? Food! You don't need to be restricted to chocolates and hot cross buns to celebrate Easter. Choose simple cheese, fruit, sweets or meze platters or have a pizza party! Your Easter catering options are endless. Food is the best way to bring the office together, so check out our Easter menu to order catering for your company.
We'll help you celebrate Easter at the office
At the end of the day, Easter is a time to spend with family and friends, and this includes your work family. Whether you treat your team to a staff lunch or just want to promote team bonding by participating in communal activities, showing appreciation to your staff will benefit your business ten-fold.
From Easter themed cupcakes to office lunch catering, a platter of hot cross buns with lashings of butter, or corporate Easter eggs for the staff, we'll help you celebrate Easter in style. If you are still stuck for great Easter celebration ideas, or need a suggestion about what to order, speak to the corporate catering experts at Order-In. We can recommend a variety of delicious Easter catering menu options to suit your needs and budget.
Hop to it!