Celebrate national administrative professionals' day like a boss
National Administration Day is fast-approaching on May 3 and it's time to say thank you to the under-appreciated heroes of the office… our office secretaries, assistants, receptionists and other office support staff who help make the office function properly.
Pop this national day into your office calendar, so you can make it an extra special time for those unsung work champions.
To celebrate, Order-In is giving you the chance to win 1 of 5 $100 Westfield gift cards, to say thank you to our office heroes.
And the winners are....
Congratulations to our 5 lucky winners of our National Adminstrative Professionals' day competition. We have gotten in touch with you and a $100 Westfield gift card is on its way.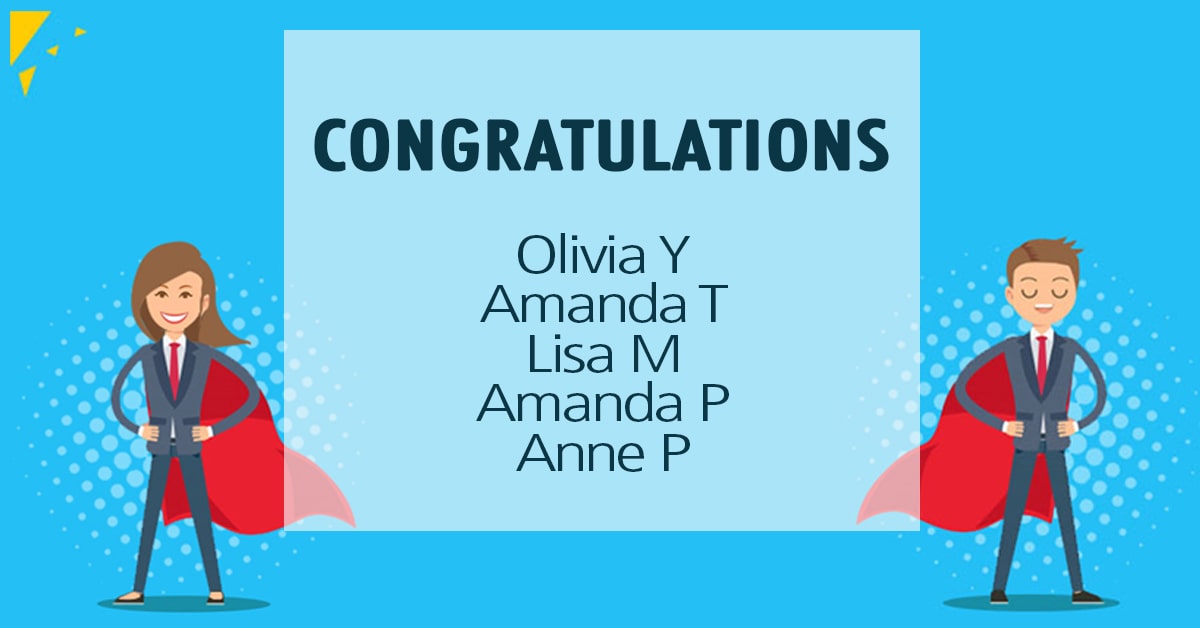 Want a reason to celebrate national administrative day? Here's five:
1. They keep the office running
Office admin staff are the backbone of any office. They're responsible for ensuring the efficient performance of all departments and occasionally, the mediating link between senior management and employees. They know exactly what is happening in the office at all times. They remember every staff birthday, they know exactly how to fix the photocopier and they are there for you when you have forgotten to order corporate catering for that client meeting. They've always got your back.
2. They know how to prioritise their tasks…and their bosses tasks
The best administrative professionals know exactly how to juggle their workload on top of additional tasks their colleagues need help completing, all the while making it look so effortless, that it's often easy for their efforts to go unnoticed.
3. No problem or challenge is too hard or too big
Your admin staff are known for grasping a problem with both hands, finding a solution and exceeding expectations.
Need to organise a cocktail party for the office? Tick. Sorted.
Forget to get a thank you gift and card for your VIP client? Tick. Sorted.
Your impromptu meeting needs catering? Tick. Sorted.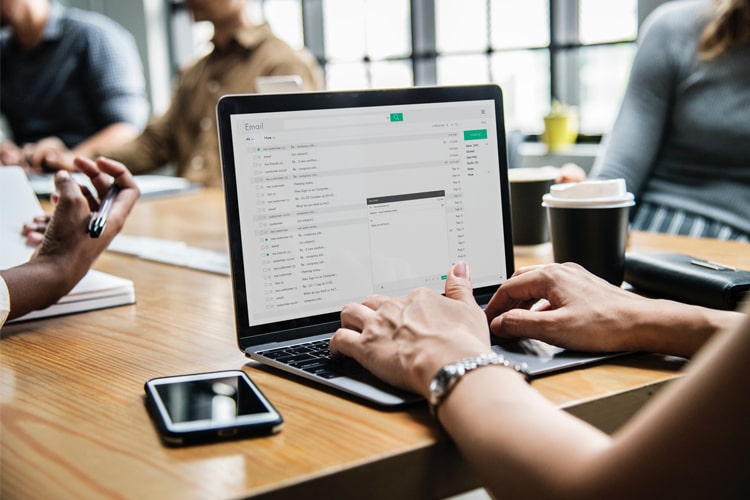 4. They remember the things you don't
Office admin staff are renowned for remembering the things their colleagues don't, often knowing exactly what you need, when you need it.
5. It's an under-appreciated job
Admin staff are the eyes and the ears of the company, and often, they have a lot of responsibility.
Your office admin staff often manage hectic schedules and at times, big egos. They keep up to date with new technology and are often the ones who use it. But most importantly, they make their bosses, colleagues and the company look good in the eyes of clients and customers. It's about time they got their own national day!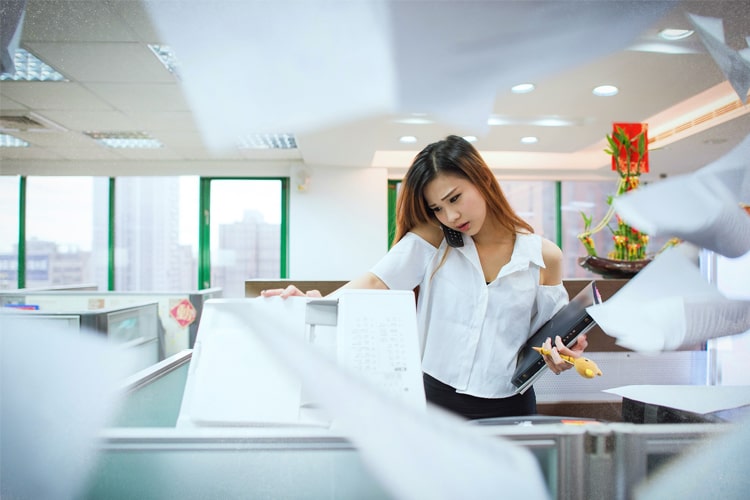 Inventive gifts for your support staff
The best way to find out how your admin staff would like to be recognised this National Admin Day is to ask them.
But if you have multiple admin staff or just don't have the time, read on to find out inventive ways to show your appreciation to your staff.
Whether you're looking for something new, or want an out-there and exciting gift, skip the flowers, cards and candies and do something exciting with these 4 inventive ways to show your appreciation.
1. Gift them an experience
Nothing is more exciting than getting out of your comfort zone or trying something new.
Tell your secretary to go jump out of a plane… Literally.
Say Bon Appetit with a French cooking class or treat them to a spa or manicure package.
2. Give them the afternoon off
Win the best boss award by giving your admin staff the afternoon off for National Admin Professional Day.
Want bonus points? Throw in a gift voucher for their favourite restaurant, cafe or bar.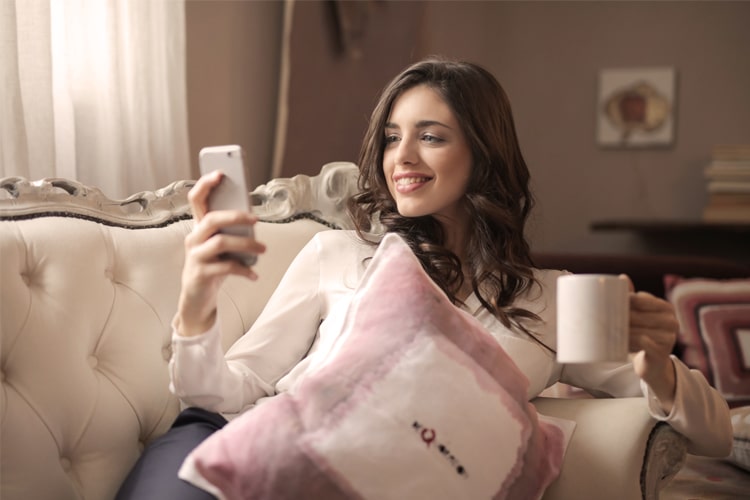 3. Organise team bonding experiences or a staff lunch
Want to involve your whole office in the festivities? Take a load off your receptionist and take the reins to organise a team bonding experience or office drinks.
You can even organise a secret 'meeting' calendar invite, where the whole office gathers to cheers you admin superstars.
Take your support team out to experience an escape room or ice cream making class... or get the whole office involved and organise staff drinks or a staff lunch to say thank you to your support staff. Go the extra mile and personalise the staff lunch by learning what foods they love.
4. Hide personal notes around the office
Looking for more of a personal touch? Company-wide recognition from every co-worker will show your admin staff just how much they are appreciated. Get the office to write affirmations or personal notes and hide them in your assistant's desk. Sometimes the small gifts are the most appreciated!
Thank you presents and some employee recognition can be an incredibly effective way to show your gratitude! Want to go a step further? Then organise for a bunch of gift cards and hide them around the office on secretaries day. From nail salon vouchers to free coffee, an extra-long hour of lunch, a cupcake, or their favourite treat from the bakery with a smoothie, these little tokens and gift cards will remind your staff how much they are appreciated all year round.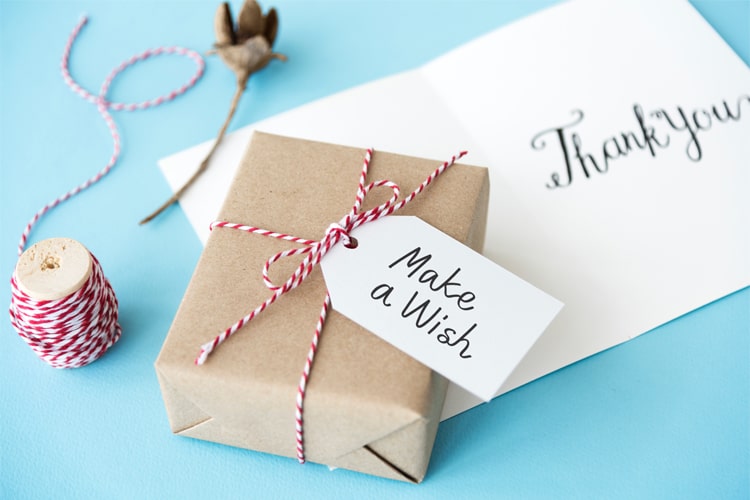 5. Food gifts
Why not get them their favourite treat to say thank you this secretary's day? Some donuts, cupcakes, a delicious block of chocolate, whatever it is, food gifts are an excellent thank you present.
Of course, the best office gifts are those that match the personality of the receiver the best. So, if your admin staff love flowers or regularly get their nails done, your employees will notice that you've gone the extra mile to make their day extra special.
Without the tireless work of administrative professionals, offices across Australia would fall apart, so celebrate your awesome team on National Admin Day to recognise and reward them for all their hard work and contributions made to your business. From a small gift, to something extra special, any gratitude would be appreciated!