Tips for the perfect burger
A burger that's well constructed, tasty, juicy, doesn't fall apart on you and offers a delicious combo of tastes and textures should be celebrated for National Hamburger Month! So, what's the secret to the perfect burger? Whether you're eating out, getting office catering delivered from one of our quality corporate caterers, or making them at home, here are our top tips for the ultimate burger.
The meat patty
The 80:20 rule is the perfect ratio for a truly great hamburger patty. That's 80% lean and 20% fat content.
When creating and grilling your meat patties:
Make them bigger than the bun – they will shrink when they cook
Use your thumb or the back of a spoon to make an indentation in the middle of the patty. As the meat cooks and contracts, it will balloon up and bulge in the middle and the depression will help prevent this. It will also stop the burger from shrinking up
Salt both sides of the burger patty before it hits the pan or before you start grilling. It's best not mix salt into the meat as this will change its texture
Don't press down on the patty while they're cooking, as you're literally pressing all the delicious and natural juices out. And this is why your burgers are dry. Stop it.
Once you remove it from the pan, let it rest for at least 5 minutes. You won't regret it when you take that first bite.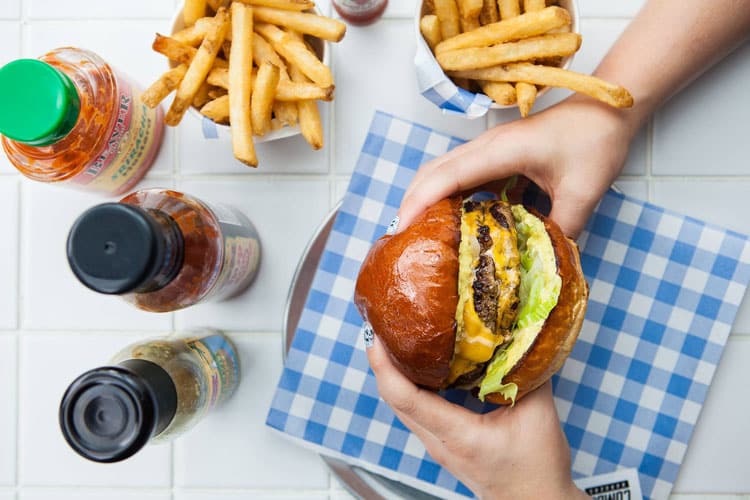 Photo credit: Super Combo
Cheese
You can use any cheese you want, but it should meet these 3 key requirements:
It should taste good on a burger and go with all your other ingredients and toppings
It should melt
It should melt correctly. It should melt just right and be gooey, but not turn oily and too liquid that it slides out of your burger
The best cheese (and our favourites) include:
Cheddar – gives it a nice sharp and bold flavour
Swiss – melts perfectly, stays melted and has a great nutty taste. It goes well with bacon or sautéed mushrooms
Blue cheese – add some decadence and funk to your burger with blue cheese. We recommend Stilton – anything moist and crumbly will just melt into a green, milky mess
Brie – the gooey, creamy Brie will take your burger to the next level
Gruyere – it's one of the key ingredients used in cheese fondues, so you know it's designed for melting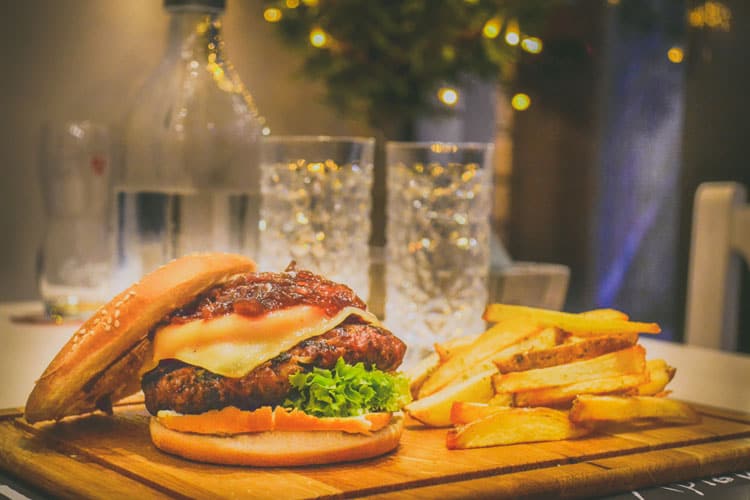 The bun
Whether it's a brioche roll, seeded burger bun, potato roll or milk bun, it should always be buttered and lightly toasted on the grill.
Avoid anything that's overly chewy or has a tough crust – you want to get everything in that one bite, not just a mouthful of bread.
Lettuce and tomato
The lettuce should always be underneath the patty to catch the juices and stop it from seeping through the bun. If you like tomato on your burger, it should always go on top of the meat patty.
Too many cafes and restaurants put too many ingredients in their burger that it becomes a chore to eat. We're a stickler for tradition and we like to keep our burgers simple with classic toppings and salad like pickles, lettuce, onion, sweet tomato and sauce. You don't need to get too fancy with anything else – for us, it's all about that juicy meat patty!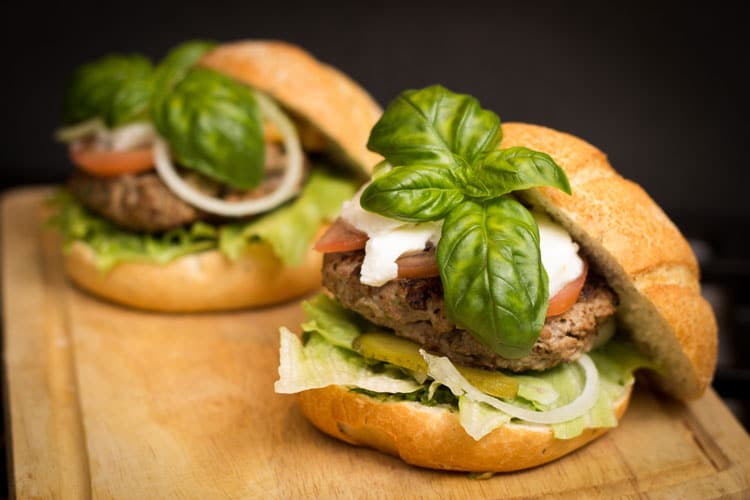 Our top tips for the best burger ever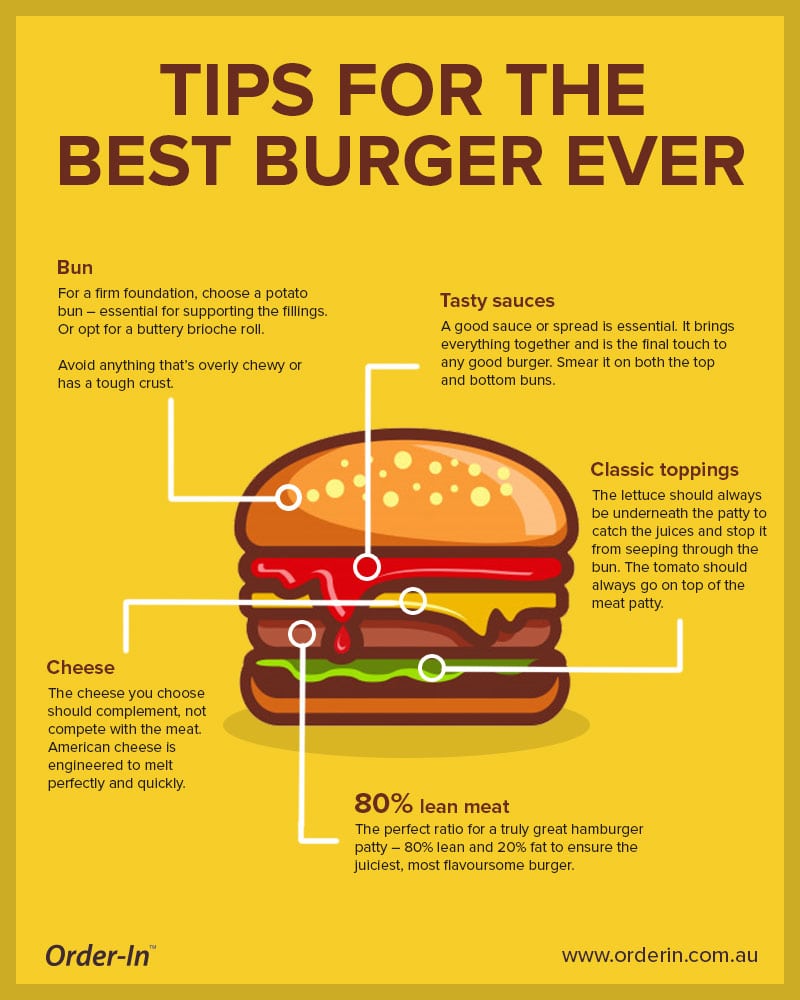 Want to share this image on your site? Just copy and paste the embed code below:
Order burgers now for your next working lunch with Order-In
Hungry for some burgers for your working lunch or staff lunch? Order corporate catering now with Order-In with our extensive catering menu range. Some of our Sydney, Melbourne and Brisbane corporate caterers that specialise in delicious burgers include:
Burger Project

Burger Project: Using only fresh local ingredients, Burger Project delivers to Melbourne, Chadstone and Sydney CBD.
That Burger Joint

That Burger Joint: Using Australian Wagyu beef, their burgers will rock your world! Delivering to the South Melbourne and St Kilda area.
Super Combo

Super Combo: Bringing flavoursome burgers from all over the world to Fortitude Valley businesses. Check out their burger catering menu to learn more.
Lord of the Fries

Lord of the Fries: We can't forget about the vegetarians out there! Lord of the Fries serve up 100% vegetarian burgers around Melbourne CBD including Southern Cross Station, Swanston St, Melbourne Central and Chadstone.
Soul Burger

Soul Burger: You won't even realise that all their burgers are completely plant-based and entirely vegan! Don't tell anyone in the office and see if they notice. Order now for your Parramatta office.
We're salivating just thinking about these delicious burgers! Check out their corporate catering menus to order for your next business lunch, or give our office catering experts a call on 1300 851 900 and we'll recommend or provide the perfect burger catering menu for your next working lunch or corporate event. Whether you're after mini burgers for a party or a delicious burger package to feed your staff, we've got a corporate catering menu to suit your needs.