Superfoods that fight flus and colds
Trying to stay healthy during the winter season and avoid catching the cold or flu? From eating oily fish like salmon to sweet potatoes, or simply drinking more tea in the office, there are a range of foods you can eat to keep the sniffles at bay. And we're not talking about just eating more oranges or your leafy greens. Best of all, these options are readily available through our huge range of corporate catering menus and kitchen supplies service.
Fish
Oily fish like salmon, tuna, mackerel and sardines are full of omega 3, which help boost immunity and fight infections like the flu. In addition, there are many other health benefits including:
Reduces the risk of cardiovascular disease
Help lower blood pressure
Lower risk of dementia and cancer
Garlic
The powerful antioxidant properties of garlic have been shown to potentially prevent or reduce the duration of colds. A study found that people who took a garlic supplement every day experienced a 63% reduction in the number of colds. In addition to keeping you healthy throughout the winter season, garlic has a heap of other health benefits including:
Reduced blood pressure
Improved cholesterol levels
Helps prevent Alzheimer's disease and dementia
It's so easy (and delicious) to add garlic to your diet, but if you're worried about garlic breath during your working lunch meeting, opt for garlic capsules instead.
Lean meat
Boost your immune system by eating lean meat, such as beef, lamb, veal, pork or chicken. They are a great source of zinc and iron, which is essential for a strong immune system.
Fennel
Fennel can help clear chest congestion and relieve your cough.
Citrus fruit
Vitamin C may not be as useful as we thought in preventing colds, but studies have shown that taking it at the first sign of a cold can help reduce the severity by about a day. Try oranges, grapefruit, lemons or limes in your cooking to stock up on vitamin C.
If you're not a fan of citrus fruit, there are other foods that are rich in vitamin C, including:
Kiwi fruit
Strawberries
Broccoli
Red capsicum

Brussel sprouts
Kale
Butternut
Rockmelon

Cauliflower
Tomatoes
Fresh herbs such as: coriander, chives, thyme, parsley
and basil are high in vitamin C
If you love your fruit, here are 4 fruit that fight the winter cold and flu.

Mushrooms
Whether you like the button, Portobello, oyster, or shiitake mushrooms, they're great for boosting your immune system.
Leafy greens
Dark, leafy greens like spinach, kale, Swiss chard and arugula are great sources of vitamin C, which help boost your immune system.
Tea
Whether you like it black, green or white, tea contains antioxidants, which can have flu-fighting properties. Studies have also shown that tea can help:
Increase your body's immunity
Increase metabolism
Reduce your risk of cancer and heart disease
Drinking a hot cuppa can also relieve a sore throat and help with chest congestion, so make sure your pantry supplies are stocked with tea bags!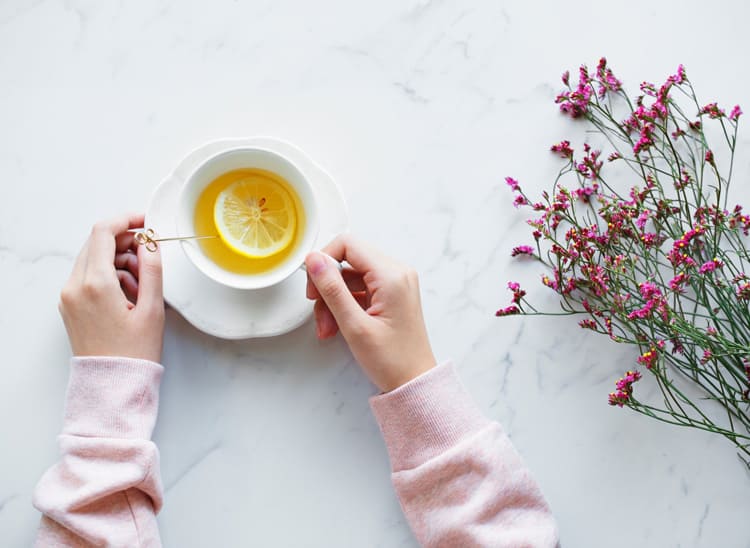 Yoghurt
Yoghurt is full of good bacteria, which help boost the immune system. Studies have found that eating a small tub of yoghurt a day shortened the duration of cold symptoms by two days.
Milk
Vitamin D, which can be found in milk, may keep colds at bay, so drink up!
Fun fact about dairy: did you know that milk will last longer if you add a pinch of salt to each quart?
Blueberries
Blueberries are itty-bitty immune boosters! And it doesn't hurt that they taste great too.
Dark chocolate
Good news for dark chocolate lovers – it can help fight the common cold! But just remember to eat it in moderation.
Brazil nuts
Brazil nuts are high in protein and selenium, which are essential for your immune system health.
Oats
Oats contain a fiber called beta-glucan, which is great for lowering your cholesterol and boosting your immune system.
Tip: Consider providing breakfast for your staff and order corporate breakfast catering with yoghurt pots, oats, fruit and more. Plus, it's a great way to increase productivity.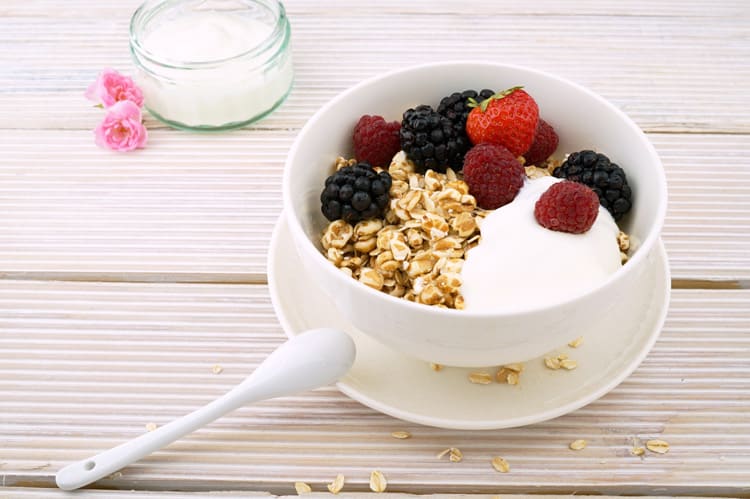 Turmeric
Often used in curry dishes, turmeric is high in antioxidants and is a considered a natural anti-inflammatory. Recent studies show that people who consume turmeric are less susceptible to colds and coughs.
Honey
Studies show that honey can reduce a cough and sooth the irritation.
---
Delicious corporate catering to defend against colds
These simple ingredients and immune boosting superfoods are easily accessible and simple to add as part of your everyday diet. To order delicious corporate catering, healthy snacks for your pantry or office fruit to help guard and fight colds during winter, speak to our catering consultants for recommendations or a free quote.