Office supplies you can use in the kitchen
Is your small kitchen space freaking you out? Organise your home or office kitchen using these everyday office supplies and items - it's so easy to use and you'll find that these clever solutions will help keep food fresher longer, reduce food waste and make food prep easier and with less effort.
Masking tape, or any kind of removable tape is handy for adding labels to containers and ziplock bags with the food type and date information (such as when it was prepared or opened). Best of all, it's easy to remove and won't leave a sticky residue. Perfect for when you have to rummage through your fridge or freezer!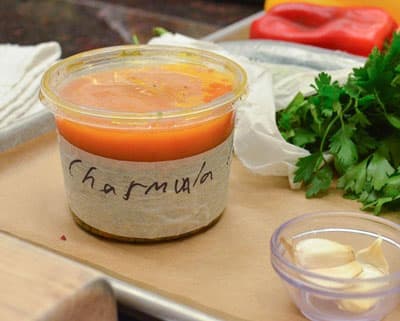 Photo credt: The Kitchn
---
Great for closing your opened bag of frozen veggies without adding extra bulk to your already limited freezer space. It's so easy to use!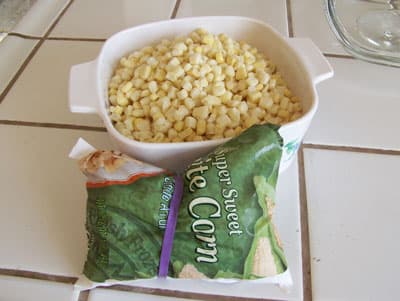 Photo credit: Near to Nothing
---
There are so many uses for magazine file holders. For example, you can hang it on the inside of a cupboard door to create more storage space. You can use it to store just about anything, such as your cutting boards, pot lids and baking trays. They're also perfect for storing your cling wrap, aluminium foil or baking paper.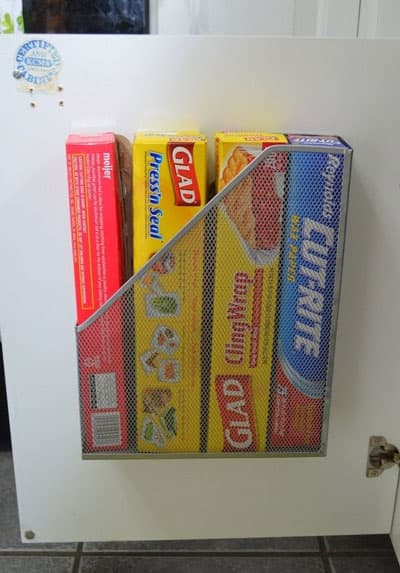 Photo credt: The Wandmaker's Mother
---
Keep your opened bags of cereal, pasta, chips and other snacks securely closed and fresh with binder clips.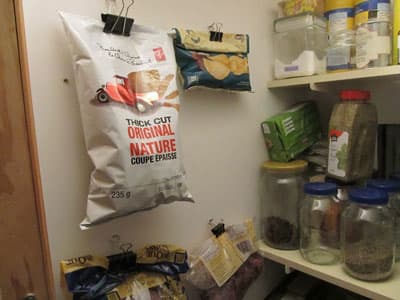 Photo credit: Pinterest
---
A large metal letter sorter is perfect for storing and keeping your cutting boards, cooling racks, plastic container lids and baking trays organised. It also makes it easy to access them when needed.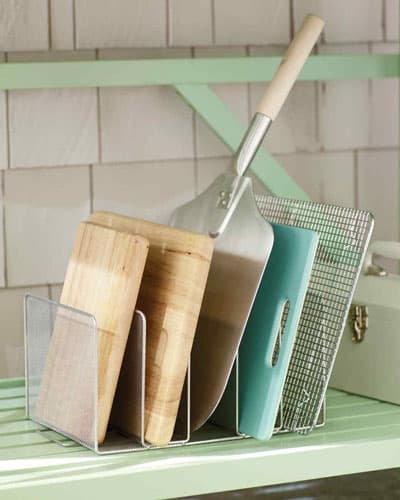 Photo credt: Martha Stewart
---
Pencil holders and office drawer trays are perfect for holding your spices, snacks, small containers of coffee and tea and other small items. Add it to cupboard doors or the little space between your pantry shelf and the door to maximise storage space.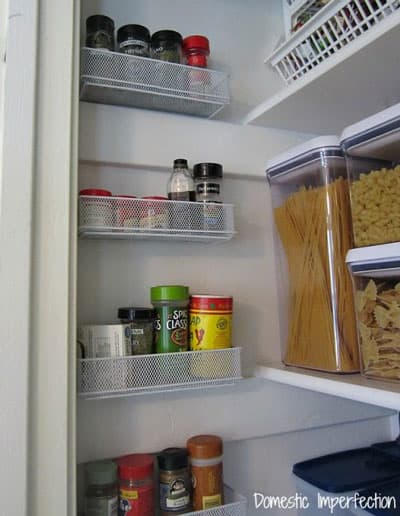 Photo credit: Domestic Imperfection
---
Are you sick of going through every drawer looking for that ice cream scoop? Add drawer dividers so everything has a home.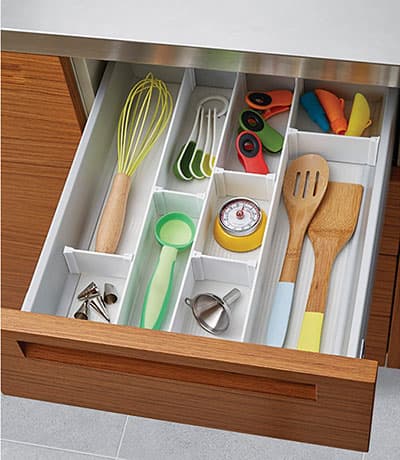 Photo credt: Pinterest
Best of all, these tips can be easily replicated to your office kitchen! Need kitchen supplies for the office? Speak to the team at Order-In today for all your coffee, tea, pantry supplies, milk, fruit, coffee machine and snack needs.