Celebrate National Fast Food Day with these tasty options!
Mark your calendar! If you love all things fast food, 16 November is your lucky day as we celebrate National Fast Food Day! While most of us agree that fast food and takeaway foods aren't great for our health and may leave you feeling a little 'greasy' after, it doesn't stop us from chowing down on a burger every now and then. It's important to enjoy your food, but as part of a balanced diet and in moderation.
The history of Fast Food Day
The first fast food restaurant to open was White Castle in 1921 in the USA, selling hamburgers for a nickel. By 1950, fast food had become an American institution and from there, the love of fast food started spreading around the world. And while hamburgers are seen as traditional fast foods, countries around the world have their version of fast food. From sushi to kebabs, fried noodles or pies, you can enjoy your favourite ethnic cuisine in all its yummy goodness.
Fast food facts
Here are some fun facts to help you celebrate National Fast Food Day on 16 November:
Australians spend about $90 a month on fast food
Australians visit fast food outlets 51.5 million times every month
60% of Australians aged between 14-29 eat fast food at least once a month
83% of NSW and ACT residents were the most likely to spend money eating out of home each month, compared to the national average of 81%
There are over 300,000 fast food restaurants in the USA
French fries are the most popular type of fast food in the USA
61% of people in Hong Kong visit a fast food chain at least once a week, compared to 35% in America
How to celebrate National Fast Food Day
We don't recommend eating fast food every week, but to celebrate National Fast Food Day once a year, we've put together some of our favourites below. Why not try something new and enjoy a 'cheat day' for your next working lunch or staff lunch with our tasty fast food catering menu ideas below.
Burgers
Whether it's a build your own burger bar that allows guests to build their ultimate burger creation or a lunch package with chips and salads, we have a burger catering solution for you. Be sneaky and fool your guests with 100% vegetarian and vegan burgers and hot dogs from Lord of the Fries in Melbourne or Soul Burger in Parramatta.
Photo credit: Lord of the Fries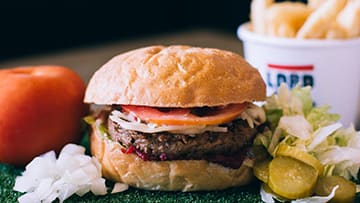 Pizza
From a mobile wood fired pizza caterer like The Pizza Boys that's perfect for outdoor events to casual Italian catering in the office, we have a great selection of affordable corporate caterers in Sydney, Melbourne and Brisbane.
Photo credit: Pizza Religion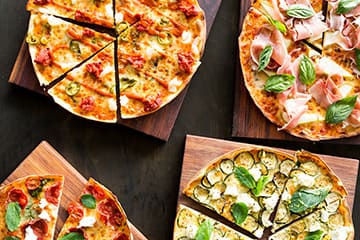 Kebabs
Try something different at your next working lunch with this Middle Eastern favourite. We love Turkish Kebabs and Kebab Yeah, or try the Greek version with the gyros from Zeus in Sydney CBD.
Photo credit: Zeus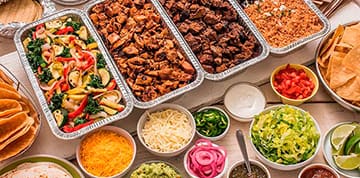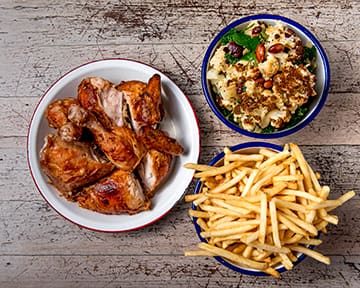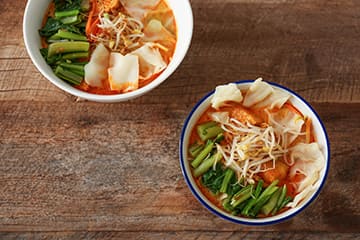 Subway
An alternative to your traditional greasy fast food, enjoy platters of freshly baked breads and wraps from Subway.
Photo credit: Subway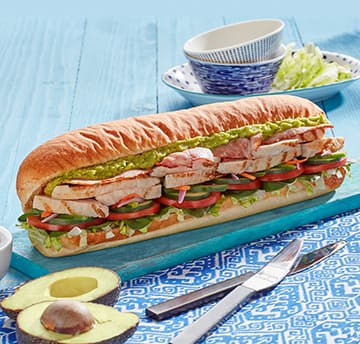 Pies
An Aussie fast food favourite, Australians eat 270 million meat pies every year. At Order-In, we don't just serve any old meat pie – our corporate caterers offer flaky, golden crust gourmet pies with a range of gourmet fillings including slow cooked beef, red wine and mushroom pies, chicken and mushroom pies, Lebanese lamb and pomegranate pies and Moroccan vegetable and chickpea pies for the vegetarians.
Photo credit: Chilterns Catering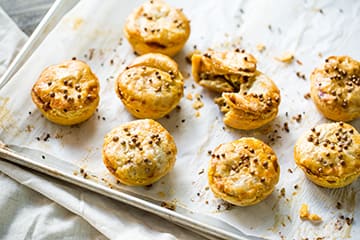 Fish and chips
Eating a piece of lightly battered fish with crispy fries is another iconic Australian foodie experience.
Photo credit: One Fish Two Fish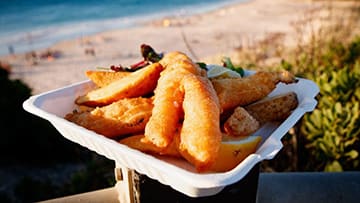 Vietnamese Rolls
Bursting with fresh and balanced flavours and perfect for picnics or working lunches, nothing beats this healthy Vietnamese classic.
Photo credit: Banoi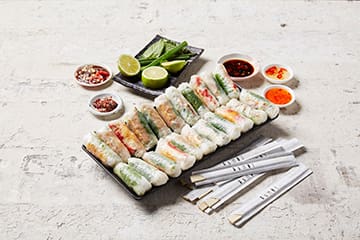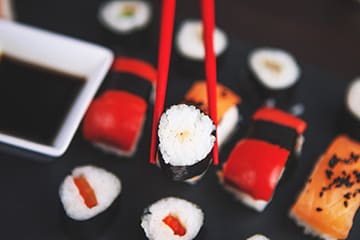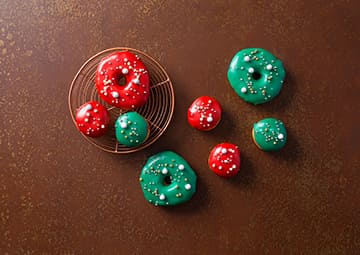 Ordering fast food for the office
From Greek to sushi, Vietnamese catering to Mexican and everything in between, we have a huge range of delicious corporate catering options for your office. Celebrating this naughty national food day in the office doesn't need to be unhealthy either – think lean meats, thin crust pizza bases, fresh vegetables, salads and a fruit platter on the side or wholegrain bread and buns. Need help or insipred to try something new? No problem! Speak to one of our corporate catering experts on 1300 851 900 and they'll happily suggest a yummy food catering menu that ticks all the boxes. We can also provide special dietary suggestions, so no one goes hungry on this glorious day.