The yummiest corporate catering trends in Melbourne
Melburnians love innovation in food. Whether they're sharing a meal with friends and family or with work colleagues and business partners. In offices and boardrooms especially, Melbourne is welcoming a whole new range of foods and catering styles in 2018, and giving the humble sandwich close competition.
From Melbourne CBD to St Kilda and from Fitzroy to Richmond and Dandenong, these are the latest corporate catering trends that are taking Melbourne's love for food to the next level!
1. Grazing platters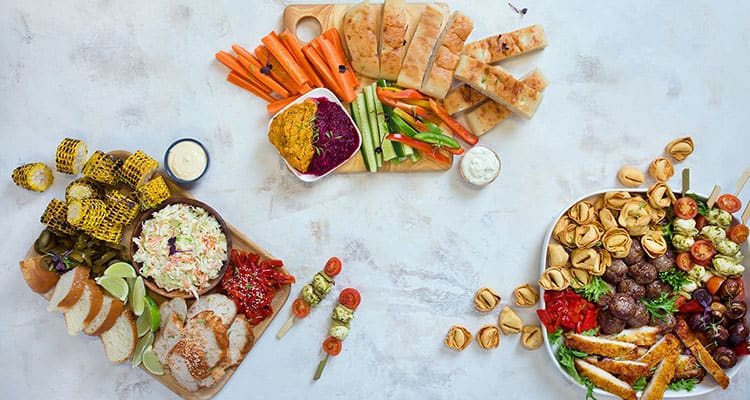 Grazing food platters and boards offer a mélange of delicious cheeses, cured meats, olives, delicate bites like fruit and berries, crackers, and even aromatic grilled meat and vegetables.
In recent times, Asian flavours that have always been a hit in the Melbourne corporate catering scene have made their way onto platters. And that's propagated the sushi platter trend! A sushi grazing board is loaded with a delectable mix of seafood, meat, and vegetable sushi.
Why platters? Because they look spectacular, foster conversations, and are a treat to the taste buds! Enough reasons why more and more offices ordering catering in Melbourne now seem to believe, "when in doubt, order a grazing platter!"
Where to order:
2. Poke bowls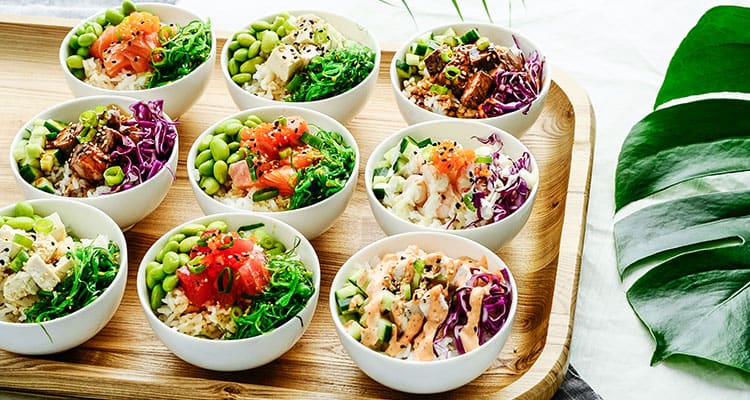 Photo credit: Poked
Imagine a carnival of colours and a burst of fresh flavours brought together in a single bowl. That's what Hawaiian poke bowls, the latest corporate catering trend in Melbourne, are all about!
Pronounced poh-keh, these delicious Hawaiian style sushi bowls make a light, yet incredibly healthy meal.
Did you know that a poke bowl with even the most basic ingredients (raw fish and rice), is a powerhouse of good fats such as Omega 3? For the uninitiated, Omega 3 gives memory and cognitive performance a big boost. Poke bowls are also gluten free, making them well suited for your colleagues and clients with special dietary requirements.
Not a fish person? Don't fret! A number of corporate caterers in Melbourne also offer alternative options such as mini poke bowls topped with tofu, chicken and even steak.
Where to order:
3. Mini burger sliders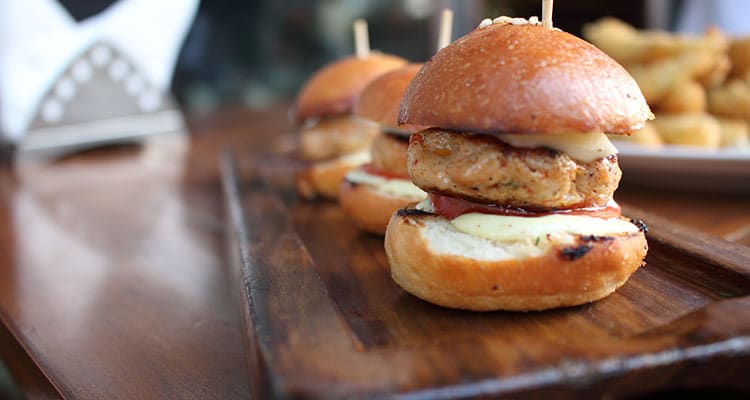 There's virtually no limit to what can go into the making of a slider. No wonder busy office goers in Melbourne looking for flavoursome and simple finger food just love sliders!
From the classic grass-fed beef, pickles, onion, and lettuce sliders to vegetarian sliders with falafel and hummus, these tiny bites are apt for working lunches and Friday night drinks with work colleagues. If you want to impress that special client, why not try gourmet cheese or beef sliders brimming with assorted fillings.
4. Healthy food and special diets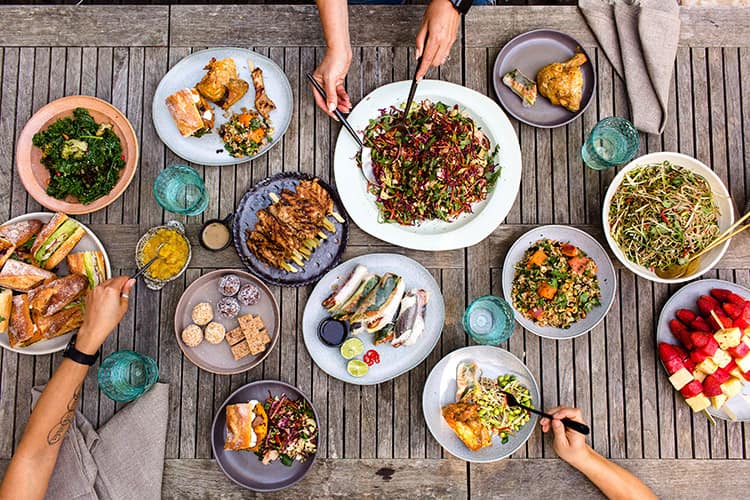 Photo credit: Foxes Den
The health trend is sweeping across the corporate catering scene in Melbourne! While some companies have an ongoing wellbeing program for staff, others make it a point to order office catering with fresh and healthy ingredients for all office events.
From vegan to vegetarian and from gluten free to sugar free, the hunger for healthy catering options in Melbourne offices is on the rise.
The demand for healthy food is being served far and wide with individual lunch packs, platters, and finger foods. And for those arvos when everyone begins to feel a bit peckish, more and more offices are providing healthy snack packs loaded with wholegrain, low-fat, and natural foods to munch on.
Where to order:
5. Sweets with a twist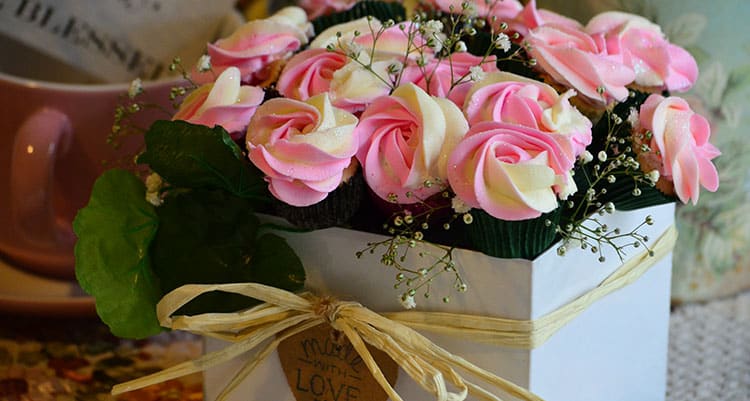 Photo credit: Double Blessings Cupcakes
Melbourne is all about style and sophistication, and this also reflects in the sweet treats Melburnians like to tuck into. Going beyond conventional cakes and cupcakes, offices in Melbourne are taking a fancy to a whole range of innovative sweet somethings.
Some hot favourites are brigadeiros (Brazilian handmade chocolates), cupcake bouquets (yes, colourful cupcakes arranged in an edible bouquet!), and butterfly cakes. They're scrumptious and so very Instagrammable!
Where to order:
6. Eco-friendly catering
The modern Melbournian isn't just health conscious anymore, with requests for sustainable and eco-friendly catering options on the rise. People are thinking more about where their food has come from, using recyclable or reusable cutlery and reducing the use of single use plastics.
Catering with seasonal ingredients not only is a more sustainable option, it reduces food waste and lowers your carbon footprint. At Order-In, we've made it easy to cater sustainably, with a green leaf rating for our suppliers. Following a survey, suppliers are given a rating out of 5 green leaves depending on how sustainable their catering methods are.
Where to order:
7. Street food style
One of the hottest trends in corporate catering are menus that offer a variety of street food style delicacies. From Mexican churros and Spanish tapas to Chinese dim sum and Vietnamese bahn mi, these international treats haven taken offices in Melbourne by storm. Whether it's delicious comfort foods or healthy options, food trucks or make on the spot food stations have been popular options for office catering. They always add a touch of excitement to any working lunch, corporate event or business meeting.
Where to order: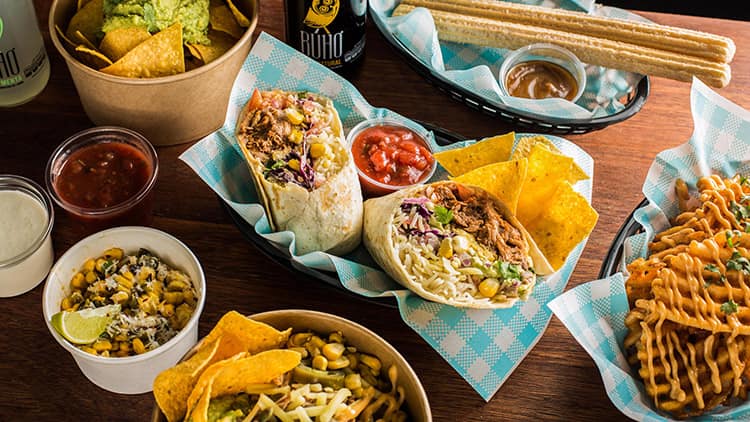 Photo credit: Brunswick Burrito
Extra tip
Need some guac to go with your Mexican street food? Check out our short how to video below on how to make the best guacamole with our awesome Mexican caterer, Pablo's Kitchen.
Ready to try trending office catering in Melbourne for yourself?
At Order-In, we're constantly bringing the best and latest trends in corporate catering at your fingertips. Browse through, pick your trending food choice from the best office caterers in Melbourne easily and conveniently. Your office will thank you for treating their taste buds to something new! Simply get in touch with our friendly office catering team to learn more about our wide variety of options, or to place your order.