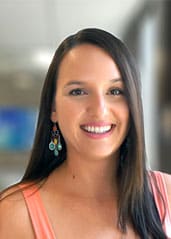 Meet the team! Key Account Manager – Melanie Pencs
Meet Melanie Pencs, our Key Account Manager in Sydney. Melanie has over 10 years of hospitality, catering and events experience. Before joining the account management team, Melanie was our Senior Catering Consultant. That means she knows everything about our product and she'll put that expertise to work for you! Get to know Melanie a bit better as we ask her 5 quick questions.
---
Who
Melanie Pencs – Key Account Manager in Sydney
Tell us a bit about yourself and experience
Born and bred in Vienna, my passions are within the food, art and fashion industry. Professionally, I have worked in the catering and events Industry for over 10 years and I love seeing a smile on my clients face when I have gone above and beyond their expectations.
Favorite part about working at Order-In
Our team is amazing and I couldn't imagine working anywhere else.
Everyone is so talented, smart and hardworking. We always share a few giggles along the way, which is the best part of my day.
What's your favourite food?
I am a big foodie and I love exploring new cuisines. My biggest weakness though would be a bowl of freshly made pasta with seafood… And of course a glass of Pinot Grigio to go with that. Give me a cheese platter or a chocolate fondant with Vanilla Bean Ice Cream for dessert and I will be in absolute heaven.
Fun fact about you
I am a social butterfly and I can't sit still. I am always out and about exploring new adventures and meeting new people. On Saturday mornings, I love to wander at the markets with a freshly baked croissant in my hand, chatting to the farmers about the fresh produce they offer.
Do you have any hidden talents most people don't know about?
One of my hobbies/talents is fruit picking! There is nothing better than picking buckets of fresh strawberries, taking them home and baking a strawberry tart with vanilla whipped cream on top. Despite the hard work, it is so rewarding in the end.
Order-In tip
Order-In is all about variety, which is fantastic. Spoil your team with choice! Maybe a big Mexican fiesta lunch or build your own burger bar. For the health conscious, try the fresh and delicate flavours of Vietnamese catering. The world is your oyster!
Sharing platters is also another option that always creates a way of getting people together and bonding over delicious food in a relaxed way. Perfect for your next working lunch with clients or staff lunch.