Meet our corporate caterer of the month: Transform Kitchen
Who

Tell us a bit about you and your business
Transform Health Kitchen is all about making healthy eating exciting, accessible and affordable. We believe that eating fresh, seasonal and well-balanced meals is the cornerstone of supporting a happy balanced life.
We are passionate about our food and coming up with dishes that are nutritionally sound, creative and showcase seasonal produce.
Food is fuel and our brains use around 40% of our body's energy, so if you are receiving top quality fuel, you can expect top quality output!

Fun fact about your business that most people don't know
We forage a lot of our own native herbs and spices, such as lemon myrtle and make almost everything from scratch – including labne, kefir, kombucha, mushroom powder, granola and ketchup.

What's your favourite item from your menu
Our salmon tarator - house smoked salmon with tahini yoghurt dressing and a walnut herb crust. It's one of our signature dishes for a reason - it's delicious, super healthy and looks incredible on the plate!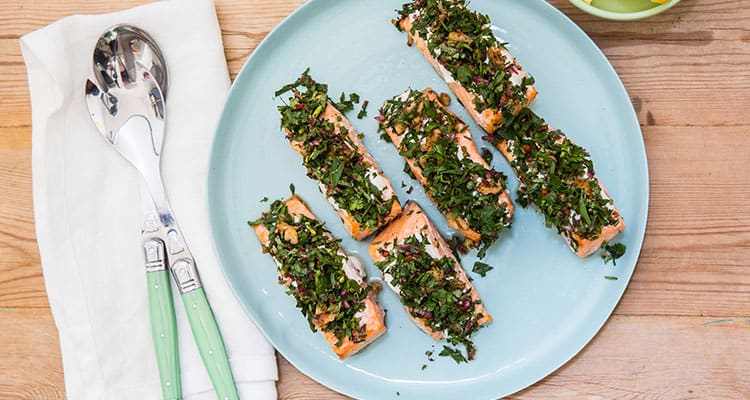 ---
Order healthy corporate catering online now
Having a healthy and balanced meal can help boost productivity, combats fatigue and helps you stay alert throughout the workday. March is National Nutrition Month, so now is the perfect time to start practicing healthy eating habits at work with deliciously satisfying catering from Transform Health Kitchen. Offering fresh, healthy and wholesome corporate catering for your corporate breakfast, tea or working lunch in Sydney, their menus have been designed to improve energy and performance without sacrificing on taste. Order online from the Transform Health Kitchen menu now or call us on 1300 851 900.