Meet our corporate caterer of the month: Roll'd Malvern Central and Victoria Gardens
Get to know our corporate caterer, Roll'd Malven Central and Victoria Gardens better as we ask 3 quick questions.
Who
Roll'd Malvern Central and Roll'd Victoria Gardens.
Tell us a bit about you and your business
Eric Ha, the franchisee for Roll'd Malvern Central and Victoria Gardens has been working in the retail business for more than 10 years now. He currently runs two Roll'd stores in Melbourne.
Roll'd is all about providing simple, honest Vietnamese inspired catering with a modern Australian twist. Roll'd offers simple, honest Vietnamese food, which is always balanced, fresh, vibrant and packed with flavour.
What's your favourite item from your menu?
Soldiers/rice paper rolls packed with fresh veggies, herbs and a protein. I love the BBQ chicken, duck or soft shell crab rice paper rolls. It's light and healthy and combines all the quintessential flavours of South East Asia.
I also can't go past the "pho" noodle soup with its balanced, yet complex mix of flavours.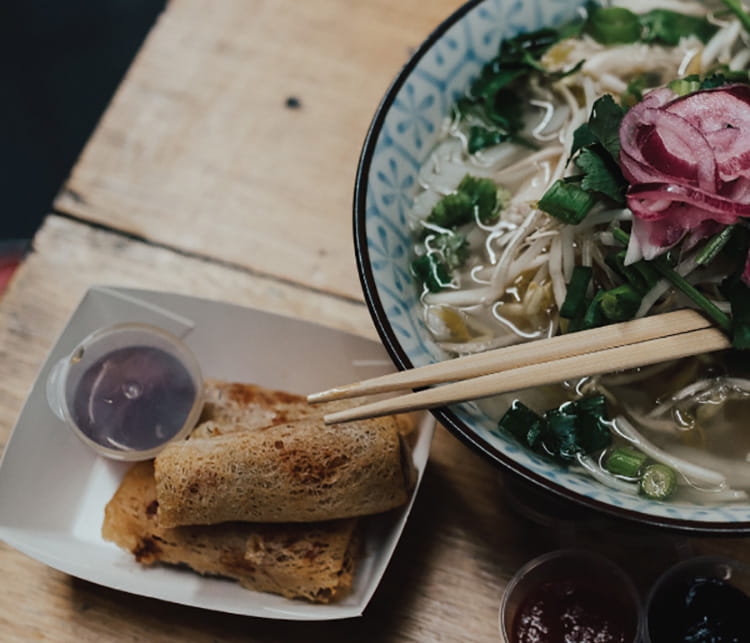 Photo credit: Roll'd
Fun fact about your business that most people don't know
We do corporate catering! (Yes, it's true, but not many people know that unfortunately). Roll'd is a great alternative to the standard sandwiches you get at business meetings.
We also support local schools in Melbourne. We have provided catering vouchers to schools to use at their fundraising events or discounts to schools for their upcoming events or functions, including St Joseph's and St Kevin's College.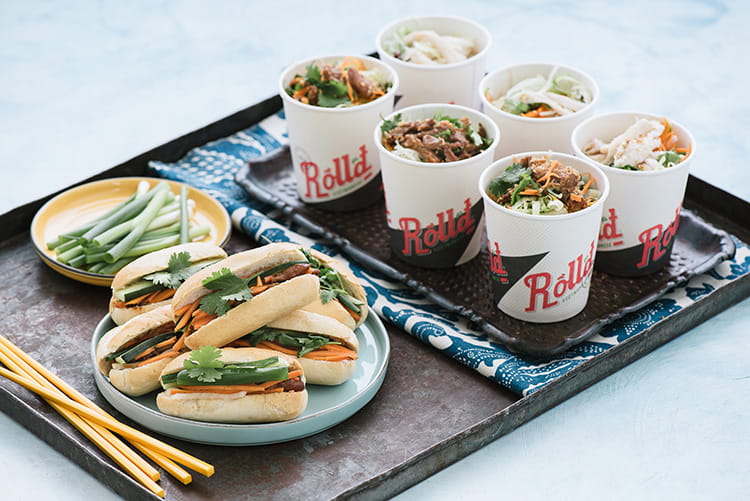 Photo credit: Roll'd
Order corporate catering online now
Tired of boring ham and cheese sandwiches and pies for your working lunch? Try something different with a delicious selection of Vietnamese catering options that all your guests will love. From the unique bahn mi to rice paper rolls, Vietnamese salads and fluffy steamed buns, Roll'd have a wide array of fresh and delicious catering packages that will satisfy.