Meet our corporate caterer of the month: Chomp Life Catering
Who
Tell us a bit about you and your business
We are a food obsessed Sydney corporate catering gang who care about the menu choices we give our customers and the environment we live in. We believe in creating deliciously different food options, with quality produce and exciting flavours, ensuring our clients always receive a memorable feast.
From using free range meat and eggs from local suppliers, biodegradable packaging and plastic free water bottles, we're pushing the boundaries with our sustainable approach to catering. We are paving the way as a food and events business that not only cares about the health of our customers, but also the impact our business has on the environment.
Chomp is aiming to have a 50% plant based menu by the end of 2018 and is currently trialling items on the menu that have been met with rave reviews from the biggest of carnivores!
What's your favourite item from your menu?
Our gluten free bad boy brownies are hard to resist, but also our Raw Nutella Balls for a healthier sweet treat hit! But then again, our hand rolled porchetta sandwiches with roasted eggplant are literally mouthwatering!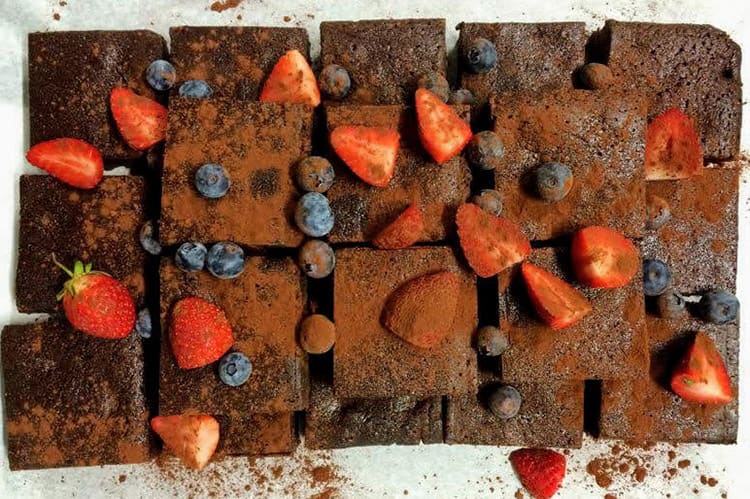 Fun fact about your business that most people don't know
Chomp started its tasty adventure selling hand-crafted sandwiches and salads out the back of a car to businesses!
Order corporate catering in Sydney online now
Chomp dare to be different with their vibrant, modern food combinations and unique twist on the classics. They embrace a stylish and wholesome approach to corporate catering to create nourishing, healthy breakfasts and tasty staff lunches and finger food platters that everyone will rave about.
For fun, fresh, modern and deliciously different corporate catering that goes beyond the boring sandwich, try Chomp Life Catering for your next Sydney function or event.
Chomp Life also offer a wide array of gluten free, dairy free and vegetarian options so no one goes hungry.