6 supplies every office kitchen needs
The office kitchen can be a hub of social activity, and the facilitator of a vibrant corporate culture, if you give your staff a reason to use the space. From cutlery and glassware to fresh office fruit and milk, if your kitchen is lacking these essentials, then your company may be missing out on a number of benefits that accompany supplying the demand.
Here's everything you need in the office to encourage high morale, increase productivity and turn the kitchen into an easy space that employees will take joy in using.
1. Coffee machine
An office coffee machine may seem like an unnecessary investment, but the benefits to company culture and employee morale far outweigh the initial monetary cost.
Coffee drinking is a corporate ritual. On a Monday morning when the office is still sleepy from the early rise, a shot of caffeine makes a world of difference to kick starting the day. By providing a coffee machine, the beans and other coffee supplies to go along with it, you're encouraging employees to undertake this ritual at the office, together.
Coffee facilitates bonding, which builds team rapport, and leads to happier, healthier workers. This translates into greater productivity and drives the success of your business.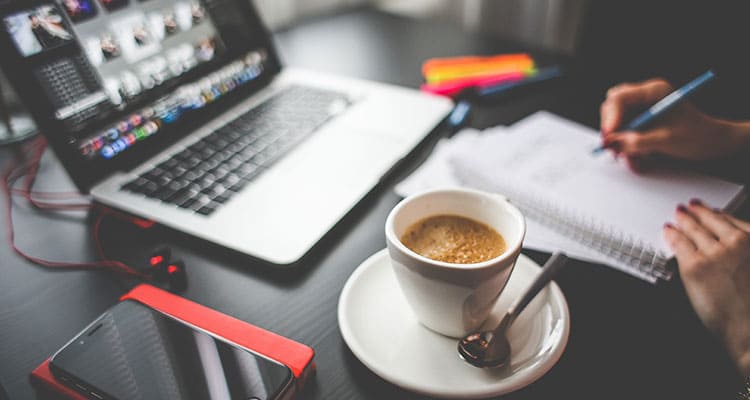 2. Cutlery, crockery and glasses
The office kitchen has potential to become the nerve centre of social activity at work, but only if you as a manager provide the necessary tools to make that happen.
There's nothing worse than making lunch in the office and realising there are no forks to eat your food with! Most staff will expect to find an array of kitchen utensils or 'tools' — cutlery (knives/forks/spoons), plates, bowls, glasses and coffee mugs (at least) at their disposal. Furthermore, staples, like cutlery, crockery and glasses, when readily available, will encourage your team to share their lunch at the communal table or in the lounge.
Imagine a smiling team, enjoying their food around the kitchen table, or an employee deep in personal reflection drinking a hot cup of chocolate by the window. The next big idea for your business could well be born in your office kitchen as employees bond over a coffee or two!
If you want to go a step further, investing in appliances such as a coffee machine, toaster, a sandwich press and a microwave will allow staff to make substantial meals in the office kitchen and help them save a considerable amount of money in the long run.
When it comes to purchasing any of the above kitchen utensils, make sure you speak to an expert in the catering field who can advise you on the brands that are economical and reliable. And, remember that buying everything outright will save you the ongoing cost of rental fees.
3. Fresh corporate flowers
It's never been easier to brighten the office kitchen with some beautiful fresh corporate flowers. Flowers will give your office a fragrant and welcoming flair while putting a strong first impression in front of visitors.
Flowers need not be limited to the kitchen area. In fact, you can decorate pods by flower type or colour, and place a posy in the open plan reception. Incorporating flowers that match your brand colours makes for a great first impression! If you want to get creative, you can even arrange your flowers by meaning in different areas of the office to promote particular feelings or emotions. Check out our blog for tips to keep your corporate flowers looking great all week.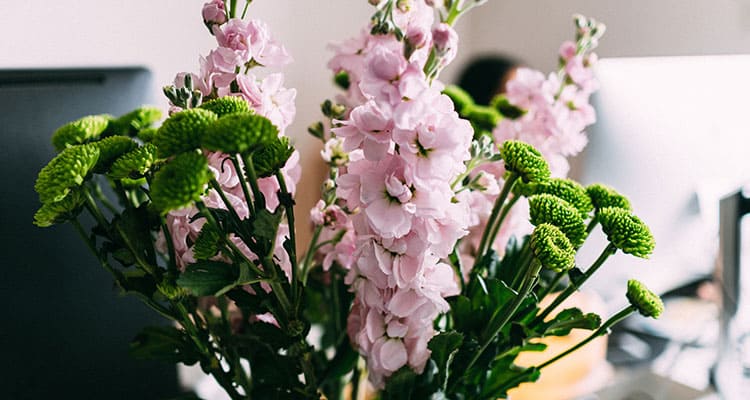 4. Fresh fruit
Providing a bowl full to the brim with seasonal office fruit is a must in any office. Fruit is a natural source of energy and discourages snacking on unhealthier alternatives. It also provides a handy snack for employees, which means they don't always have to leave the office to grab a quick fix.
Having a few deliciously crisp apples, juicy oranges, pears, bananas and a whole host of seasonal fruit selections available can make a huge difference in an employee's day. Plus, give them that extra boost of vitamins and minerals to keep healthy.
Corporate catering services, like Order-In, can deliver fresh seasonal fruit boxes of juicy corporate fruit weekly, without you ever having to leave the office! Take the stress out of providing healthy food and snacks for your team and take advantage of our consolidated service.
We're proud to support local Aussie farmers and family businesses. Watch this short video below on how we can help your business.
5. Office milk
The regular flow of office milk is one of the most important additions to any company. The average employee will enjoy a bowl of cereal, tea or coffee in the office several times a week, given that they are provided with the necessary kitchen supplies. If an employee can enjoy their breakfast at work, and benefit from an earlier, but quicker commute, you'll often find that some will take this opportunity to beat peak hour traffic. Plus if you have a coffee machine, there's no need for anyone to duck out of the office for that morning caffeine hit.
Don't forget to order some dairy-free milk alternatives and a few plant based milks for your non-dairy or lactose intolerant colleagues.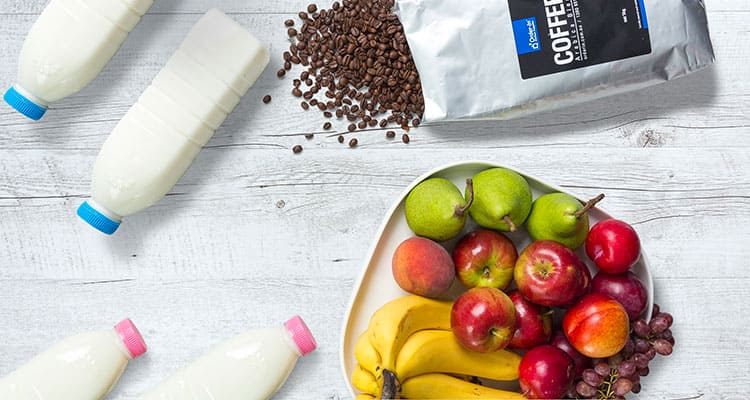 6. Condiments
We've already talked about the benefits of healthy snacks, such as fresh fruit for the office, but don't forget that lots of people have a sweet tooth and will hugely appreciate being able to being able to dip into a cookie or lolly jar at 3pm.
Condiments are another important supply you want to have on hand in your office pantry. Don't forget the basic office pantry supplies like tomato sauce, honey, salt and pepper. Depending on the taste buds in your office, you could store any number of spices and toppings as provisions. Cinnamon, chilli, lemon juice and mustard are other favourites that office workers love to toss onto their corporate catering.
Butter and spreads are also another great addition in the office pantry. Make sure you're well stocked up on tea, coffee, hot chocolate and office milk, plus some cold drink alternatives to water, such as soft drinks and fruit juice. And don't forget the weekly alcohol delivery order for those all-important Friday night drinks.
Bonus
Download your own do's and don'ts of kitchen etiquette checklist to stick on the office fridge!

Stock up your office kitchen!
Stocking up on the basic kitchen supplies in your office is about more than culture-building, it's also polite. It shows that you, as a manager, care about the wellbeing of your staff, and care enough to go the extra mile. A strong care factor is how you retain staff and keep building productive relationships with employees, so that they achieve the best results for you.
One of the easiest ways to ensure your kitchen is regularly stocked with goods for the pantry, fruit bowl and fridge is to order them from a trusted corporate caterer.
Order-In can help you take the next step towards happier staff! With sustainably sourced fruit and milk, with excellent delivery times and the best prices, contact the friendly office catering team at Order-In for advice on what you need in the office kitchen. We have a range of office milk, healthy snacks, office fruit and kitchen supply solutions in Sydney, Melbourne, Brisbane, Canberra, Adelaide, Perth, Newcastle and the Gold Coast.