How to celebrate Christmas in the office – and stay in budget
The thought that "Christmas comes but once a year" can be viewed by some as a blessing. With festive seasonal promotions seemingly starting earlier every year, it's little wonder that by the time Christmas actually gets here you're feeling more BAH! HUMBUG! than Ho! Ho! Ho!
Let's take time to re-group and focus on the opportunity it really is…a chance for everyone to get together with friends and family in the spirit of sharing with the generosity of spirit that it should be.
If you're tasked with organizing the Christmas function for your office or business, take the opportunity to embrace the challenge and have some fun with it. The best party ideas are the ones that fit your business culture and are great at raising employee morale. Team members can have fun and it's a way to cement good relationships and set up the work environment for a productive new year. Let's help take the strain out of planning with some Christmas party ideas on a budget.
The first thing that often comes to mind is how on earth to cater for everyone without breaking that budget.
Why not have the catering brought to your office party?
This year consider staying in the office, decorate it to your satisfaction and use what you would have paid to a venue to order some delectable catering instead. Encourage each department to decorate their workspaces in a way that reflects their purpose. Let someone else take the strain of organising the catering for your Christmas event. The Order-In online portal has office Christmas party food ideas and allows you to choose from a range of caterers where there's virtually no limit to how creative you can get. With all the best corporate caterers in Sydney, Melbourne and Brisbane, there are endless office Christmas party catering menus that won't break the budget.
Keeping Christmas at the office can save your company a hefty bill without sacrificing the quality of the food or experience. The money you save can be channelled into buying gifts or awards for staff! (Which conveniently brings up the next idea…)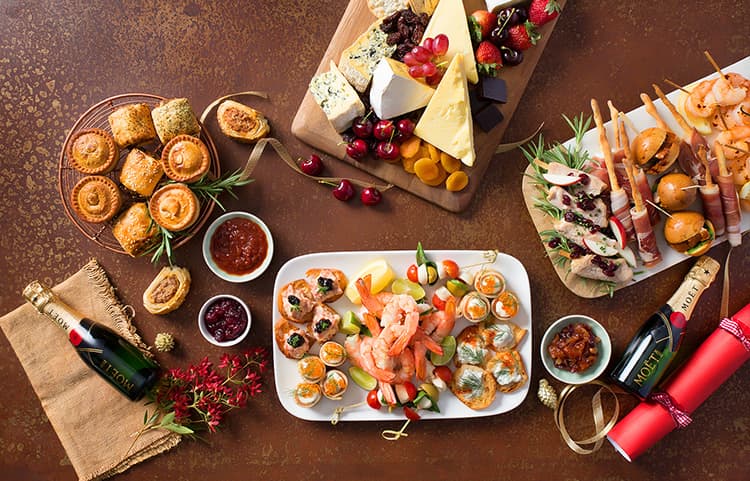 Liven things up with some Annual Staff Awards
For businesses, this is a great time to show appreciation to your employees for the time and dedication they spent throughout the year. Just remember to keep the awards light-hearted and fun to avoid accidentally hurting somebody's feelings. It costs very little to print up some personalised certificates and if you're not feeling too creative have a look online for a few ideas. Here are some to get you started:
The Master Chef Award…to the person who always brings the most interesting lunch while the rest of us have take-away
The Buzzy Bee Award…to the person who drinks the most coffee
The Swiss Army Knife Award…to the person who can fix almost anything
Employee Of The Year…Congratulations, now get back to work!
Secret Santa
The tried and trusted favourite ensures everyone gets a gift and there's the added fun of being able to choose something to suit the personality or interest of the recipient. Placing a spending limit takes the pressure away from the gift purchasing process and can even lead to some hilarious ideas. No one likes to miss out and this is a great way everyone can participate in the popular ritual of gift opening.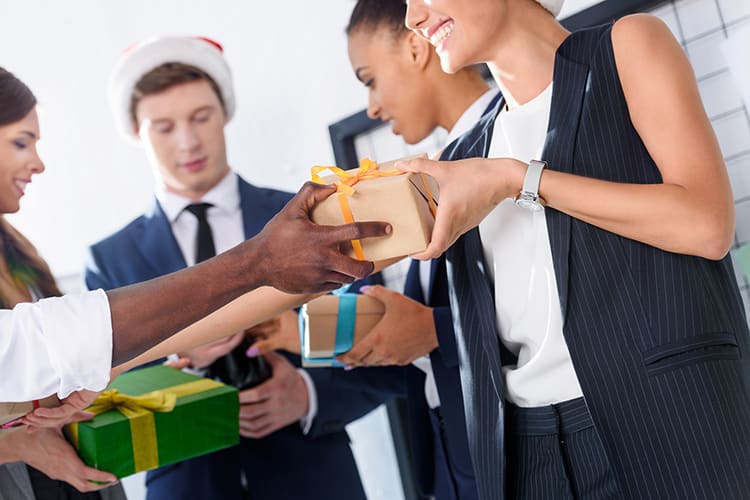 Document your celebration
If you're lucky enough to have a camera buff amongst your staff maybe they'd be happy to take some happy snaps of the shenanigans that take place. If not, the cameras on most mobile phones do a great job and the duties can be shared amongst the staff so that nobody is stuck behind the lens for the day missing out on everything. Looking back at the images is always a lot of fun…"Did I really do that???"
Christmas karaoke
This is another great budget saving idea. Once the party has been rolling for a while a sing-along is definitely in order. You don't need a big expensive sound system to make this a sure winner. A microphone, a laptop and YouTube…boom, you're set. There are endless playlists with lyrics rolling through for all the closet rock stars of your workplace. Duets are to be encouraged and the participation of the boss is mandatory.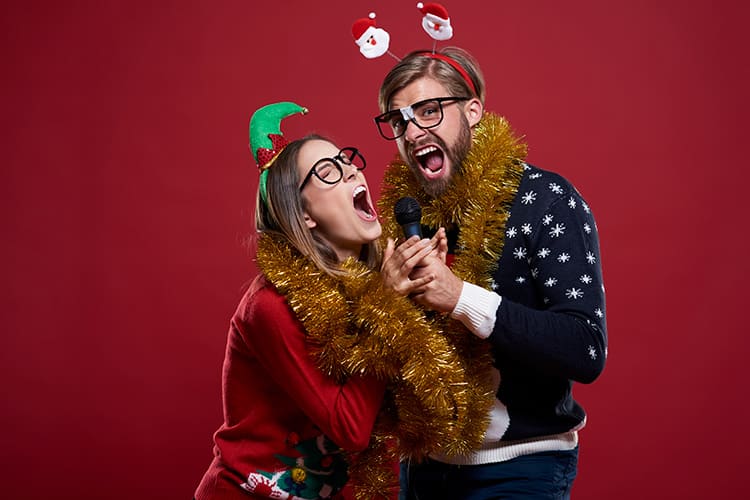 Edible Christmas gifts
At the end of the party, why not surprise all the co-workers with Christmas snacks as a parting gift? Think custom cupcakes, rumballs, shortbread or even mini Christmas cakes. It's a delicious twist on giving out company Christmas gifts, but also an affordable option that won't hurt your budget.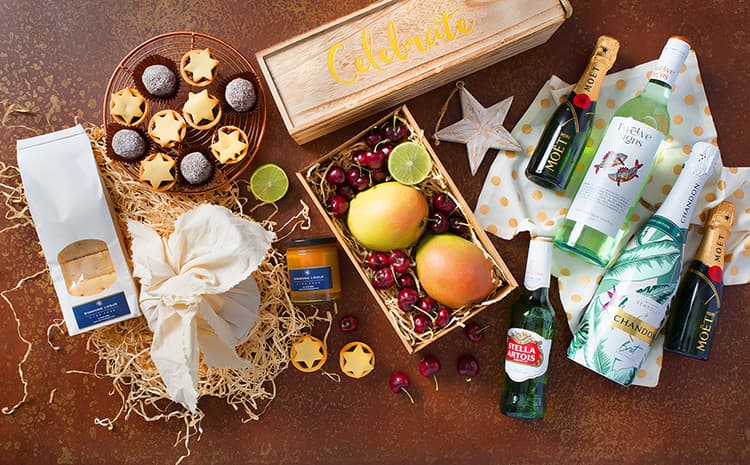 At the end of the day, you'll want all your staff to have had a good time and feel rewarded and appreciated for their effort during the year. Promoting a positive attitude costs nothing in monetary terms but the benefit in raising staff morale is priceless. Happy staff members are productive workers and that's a win/win result for everyone. Last but not least…if you are the organizer…don't miss out on the festivities…get in there and party!