How to motivate and inspire attendees: A guide for meetings and conferences
Even if your all day meeting, training or conference is held at an amazing venue with fascinating presentations and inspiring speakers, your attendees will probably lose motivation as the day goes on. Keeping them on track, focused and their energy levels high can be tough when hosting an all day business meeting or conference. To ensure you don't have bored or uninspired attendees (or worse, attendees who fall asleep), check out our top tips on how to host meetings or conferences that keeps everyone engaged.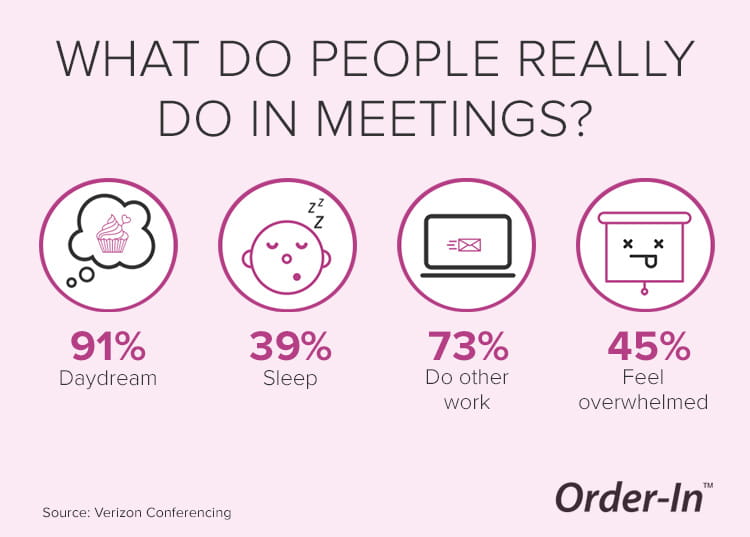 1. Publish an agenda
As the meeting planner, it's a good idea to share an agenda with attendees before the meeting or conference, so they can prepare and understand the subject matter. It will help them stay focused and keeps the meeting running smoothly and efficiently.
2. Stay on time
Start your meeting or corporate function promptly. Ensure it stays on-topic and end the meeting on time to keep attendees from losing interest and dozing off.
3. Adjust the temperature
Being too cold may cause the body's temperature to drop and make the attendee feel sleepy. We recommend turning up the heat slightly to fight off that drowsy feeling.
4. Friendly environment
If the meeting or conference is held in a dark room with no natural light, your attendees are going to feel lethargic.
Try to make the event space as friendly and appealing as possible. Ensure there's plenty of natural day light in the conference rooms, and participants have lots of space to move around, stretch and mingle. Minimise distractions, such as noise, traffic and interruptions.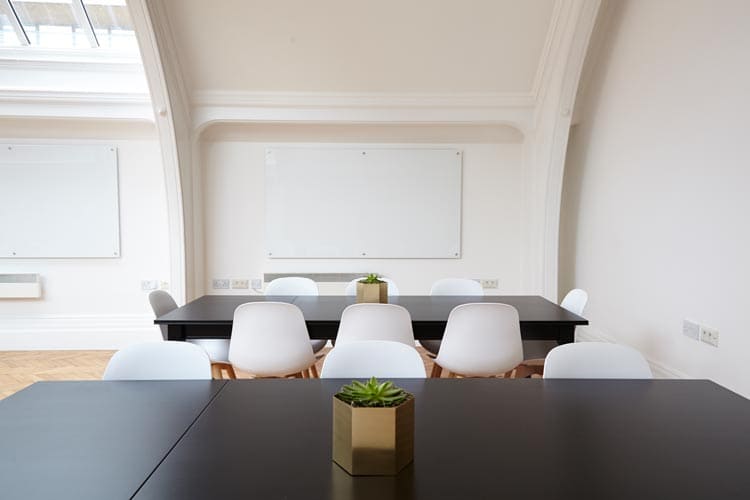 5. Add plants
According to a recent study, plants in the workplace make people happier, more focused and productive.
Consider adding a vase of flowers or potted plants with flowers in the meeting room for some colour and to brighten up a boring conference room.
Plants and flowers in the meeting room can help:
Get those creative juices flowing – it can help with idea generation and creativity
Improve concentration levels
Increase energy levels
Reduce stress and anxiety
6. Introduce creative breaks
Offer games and activities to allow for some downtime. It will give your guests a chance to take a break, have some fun and stay motivated for the rest of the meeting.
7. Offer networking opportunities
Offer networking or social breaks throughout the meeting so attendees can refuel and mingle. Create a welcoming space where people can hang out, meet new people or simply relax.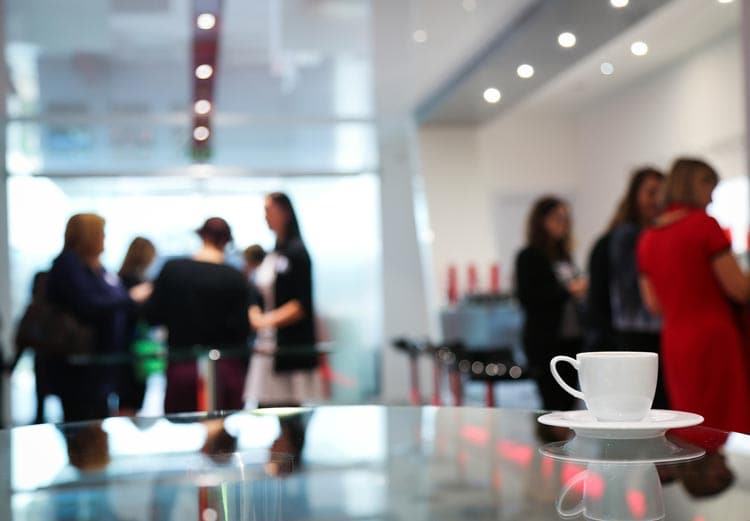 8. Take a walk
Studies have shown that walking can improve brain function. Encourage your meeting attendees to take a short walk during breaks to refresh themselves physically and mentally. Exposure to natural sources of light, like the sun can help improve alertness.
9. Offer plenty of snacks and drinks
Don't let hunger be the reason your attendees aren't motivated. In addition to planned meal times, such as breakfast and conference lunch catering, offer plenty of snacks and beverages to keep participants full and focused. If they get too hungry between meals, their blood sugar will fall, leaving them feeling lethargic.
Try these healthy snacks to give participants an energy boost and keep their minds focused:
Vegetables with hummus dip
Dark chocolate
Raw, unsalted nuts
Yoghurt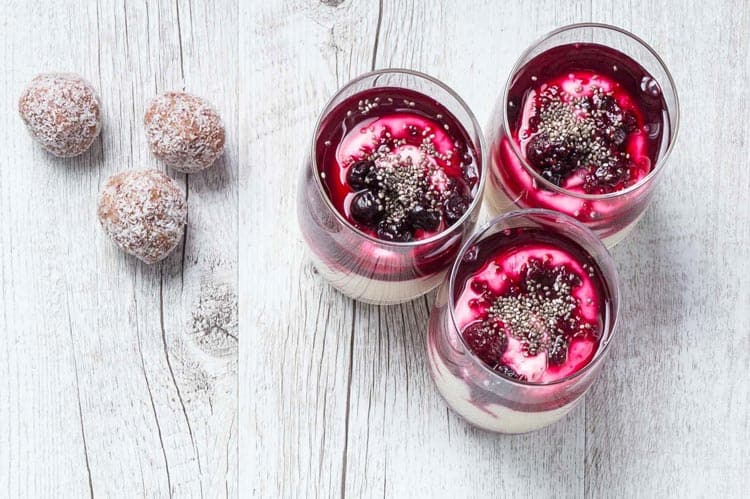 10. Food is important
Delicious event catering is just as important as the presentations and speakers. Make your event memorable for all the right reasons with a corporate catering menu that's appetizing, but also keeps participants inspired and productive. Consider providing light finger food catering, platters catering or buffet catering to allow guests to mingle and network easily. Check out our blog on corporate catering trends in Sydney and Melbourne for food inspiration and ideas for your next meeting or function.
Best foods to order for meetings and conferences
Fresh vegetables and salads
Fresh fruit
Eggs are ideal for boosting brain power
Certain grains, such as oatmeal give long-lasting energy bursts
Yoghurt is great for helping fight fatigue
Foods high in omega-3 fatty acids, such as fish. Salmon, in particular is rich in omega-3
Lean proteins, such as chicken or pork will keep your tummy satisfied, but help you stay focused during the meeting
Foods to avoid at meetings and conferences
There are certain foods to avoid if you want to keep your guests productive:
Pasta – after the body is done processing these foods, it will make them feel sluggish and out of energy
Donuts, pastries and muffins – they're full of sugar and can lead to a sugar crash later
Use our corporate catering checklist to ensure nothing gets forgotten when organising catering for your conference or meeting.
11. Don't forget the water!
Don't forget to provide plenty of beverage options, such as water, juice, tea and coffee. Dehydration can cause fatigue. Keep your attendees hydrated, so they stay alert and focused throughout the meeting or conference.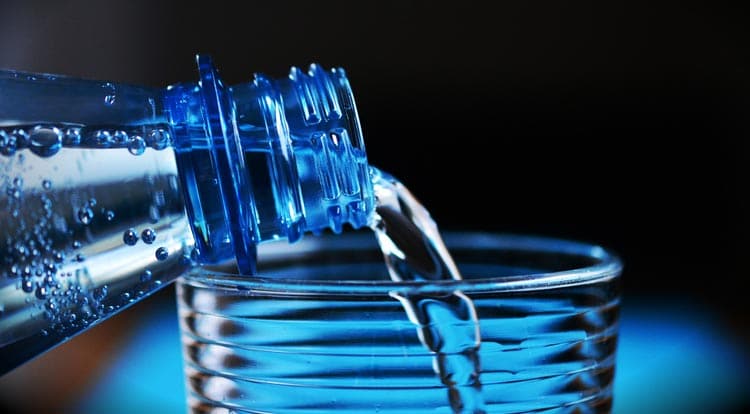 Event catering with Order-In
Need delicious corporate catering for your next meeting, training or conference in Sydney, Melbourne, Brisbane, Canberra, Adelaide, Perth, Newcastle or the Gold Coast? Speak to the event and function catering gurus at Order-In and we'll be able to provide recommendations on a delicious lunch catering menu from our range of quality corporate caterers. Whether you need simple finger food catering or a more substantial all day conference catering, call us on 1300 851 900 for a free quote, or for more information on our catering services.
Need help organising your event? No problem! We have a dedicated corporate events team that can take the stress out of conference planning. In addition to catering, they'll be able to to assist with theming, flowers, decorations, equipment hire, staffing, mobile bar hire, coffee cart hire and more!