Dairy free catering ideas
Do you break out in a sweat when you're tasked with ordering corporate catering, and you need to cater for special diets or a food allergy? When it comes to ordering corporate catering for guests with special dietary needs, it doesn't have to be stressful. Whether you're an expert in ordering special dietary catering, or you just need to impress your lactose-intolerant boss, we've got you covered with our wide range of catering menu options.
Check out some of our dairy free catering options and ideas below and if you're really stuck for ideas, you can always speak to the corporate and events catering gurus at Order-In. We're the experts in office catering and special dietary requirements, and we'll ensure no one goes hungry at your next corporate breakfast, working lunch or company event.
---
Breakfast
Chia seed pudding
Chia seed puddings are delicious, they look pretty and they're good for you! They're a healthy breakfast or dessert food and best of all, it's gluten free and dairy free! It can be made with almond milk or coconut milk and is served with an assortment of fun, colourful and tasty toppings, such as fruit, toasted coconut and granola for some crunch.
Smoothies
Kick-start your day with a delicious and healthy smoothie. Using dairy free yoghurt, coconut milk or almond milk with a range of fresh fruit and vegetables, smoothies will fill up your tummy and help get you through to lunchtime.
Protein balls
For the ultimate breakfast on the go, or as an afternoon pick me up, dairy free protein balls are perfect bite-sized energy boosters. They'll help keep you focused and keep the tummy rumbles at bay.
Photo credit: The Catering Company
---
Morning or afternoon tea
Spring rolls
Spring rolls are easy, crowd-pleasing finger food items that everyone will enjoy and they're perfect for people with a special diet. Whether you're catering for vegetarians or for meat lovers, they're tasty and so easy to eat.
Samosas
Look to Indian catering menus for samosas. There are lots of different filling combinations you can try including spiced potato, onions, peas, lentils minced lamb or beef. They're perfect as a snack, in a lunch box, at a corporate BBQ, picnic or corporate event.
Sweet treats
Throw the perfect morning or afternoon tea with these delicious special diet and dairy free sweet treat options: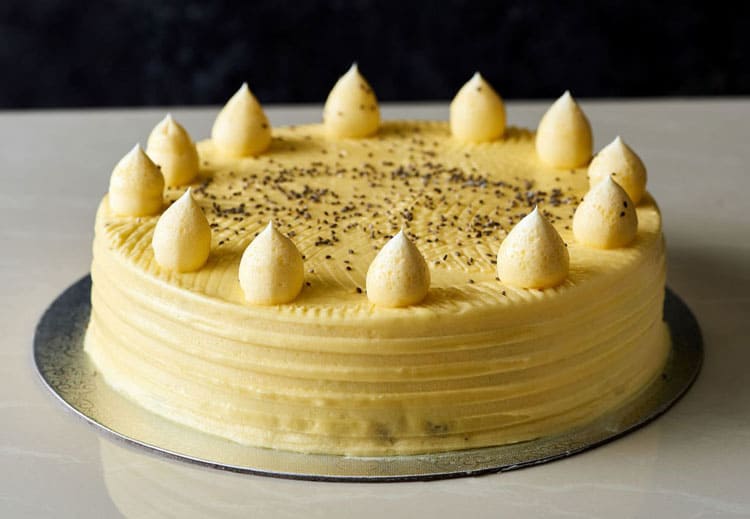 Photo credit: Loomas
Dips
Try these yummy dairy free dips that are perfect for munching on at working lunches, afternoon tea and corporate parties. They're delicious with veggie sticks or dairy and gluten free bread and crackers.
Tzatziki – made with dairy free coconut yoghurt, garlic, mint and cucumber. Have it with gluten free and dairy free naan bread, pita bread or crackers
Hummus
Sun dried tomato spread using cashews, sundried tomatoes, garlic, onion and basil
Healthy spinach dip – using cashews, garlic cloves and baby spinach
As an alternative to the traditional hummus, try a tasty pumpkin hummus
Baba ganoush
---
Lunch
Rice paper rolls
Full of fresh flavours and a variety of fillings, rice paper rolls are great as a snack, as a gluten free, dairy free or vegetarian or vegan entrée at corporate events or a healthy working lunch.
Dumplings
Dumplings are one of the easiest and most satisfying foods to eat. They're a filling and hearty snack for afternoon tea or lunch. They're perfect finger food for corporate events too. They come in a variety of fillings to suit everyone's tastebuds or dietary restrictions.
Sushi
Sushi catering is the perfect choice for special diets. The options are endless and there's enough variety to satisfy everyone's needs, including vegetarian, vegan and dairy free.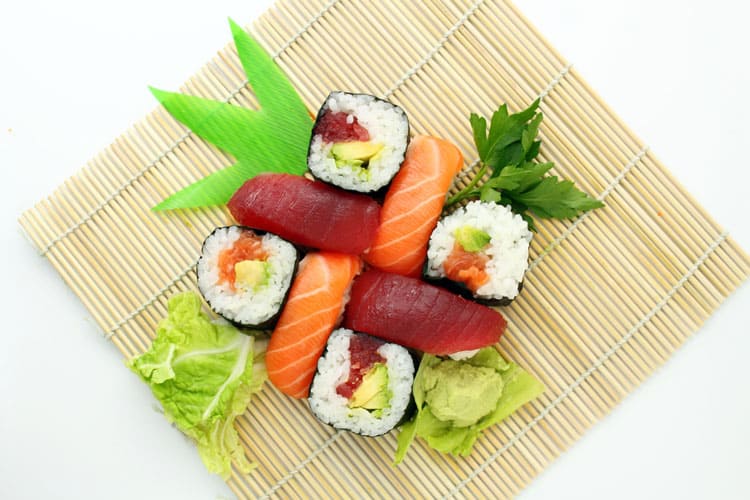 Tacos
Make your own taco and pile on whatever you want! Tomato, lettuce, fish, pickled onions, beef, salsa, chicken - the sky's the limit! A make your own taco bar is perfect for working lunches or a staff lunch as it lets everyone decide on what they want. Order from Guzman Y Gomez at Australia Square, Central Park, Newtown, North Point, Top Ryde and more today!
Check out our short video below on how to make the best guacamole to go with your tacos with our awesome Mexican caterer, Pablo's Kitchen.
Poke bowls
Hailing from Hawaii, poke (pronounced poke-ay) is a simple salad bowl but with a sushi twist. It's a healthy and super tasty lunch that come in a variety of flavours - such as sashimi, avocado, carrot and cucumber on a bed of rice. Poke bowls are an ideal choice for vegetarians, vegans, gluten free and dairy free diets. Check out Nudefish in Sydney CBD and North Sydney.
Grain bowls
Colourful, delicious, healthy and filling, grain bowls can be made with a variety of grains, such as quinoa, rice or farro. They're so versatile, making them perfect for any special dietary restrictions, which means you can include an assortment of vegetables and meats to it to suit your tastes. We love Spudbar and their sweet potato, grains and feta salad bowl mixed with roasted sweet potato, feta, wild rocket and baby spinach.
Skewers
For a hassle-free office lunch that's also dairy free, it doesn't get much simpler than skewers. Whether you're ordering lamb, chicken, beef or veggies on skewers, make sure it's served with lots of sides, such as salads for a well-rounded and filling lunch.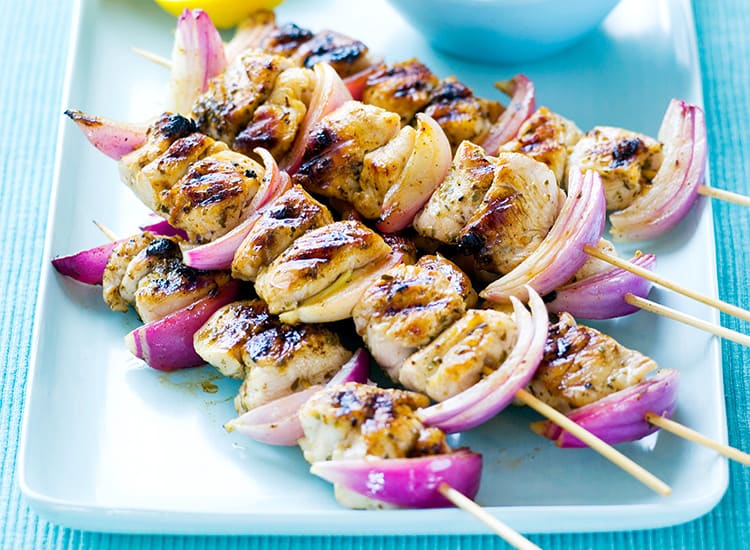 ---
Order corporate catering
Make sure no one goes hungry and everyone has a great time at your next corporate breakfast, morning or afternoon tea or working lunch. You can also download and print our special dietary catering checklist to give to staff to ensure all special diets are accounted for.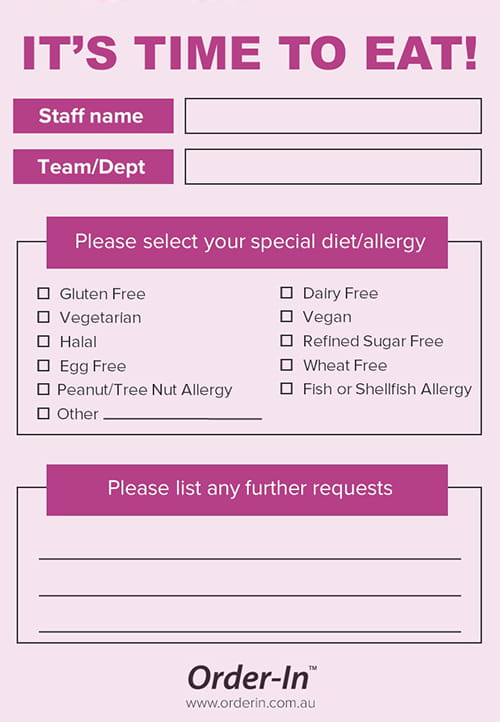 Share this Image On Your Site
If you need some dairy free or other special dietary catering menu recommendations, speak to the corporate and events catering experts at Order-In on 1300 851 900. We have a range of quality corporate caterers in Sydney, Melbourne, Brisbane, Adelaide, Perth and Canberra to suit your food allery or special diet needs.