Packing tips for business trips
Business trips are usually short getaways to attend a conference or meet a client. Don't be fooled by the duration, there is a lot to take into consideration, and the line is thin between well and ill-prepared.
What to pack? How to pack? These are questions with simple and practical answers. It's imperative to employ efficient and lightweight packing strategies to facilitate a smooth trip and avoid being that mess of hair and clothes, that's rapidly unpacking and re-packing your suitcase, while your colleagues begrudgingly await your arrival at the airport terminal.
In this post, we'll share some business travel tips to help you combat fallout from unexpected setbacks.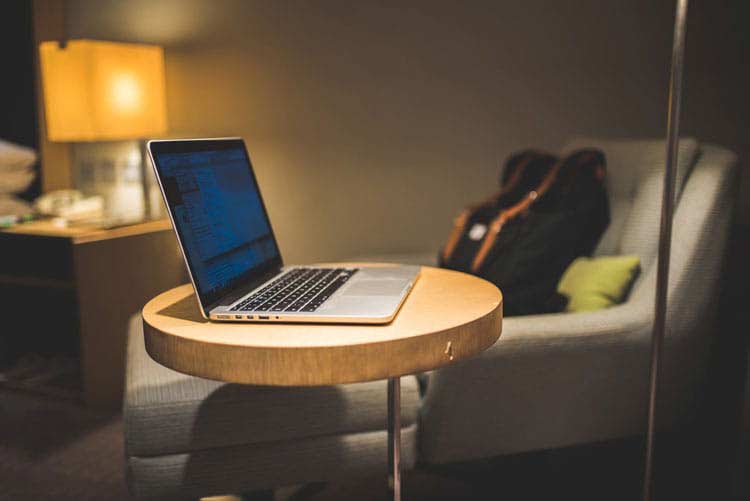 1. Carry-on or checked baggage?
Most business trips last no more than a day or two, so there's no need for bulky luggage. Try to restrict your packing to a carry-on and your laptop bag or backpack.
Not only will you save space, but also time. Carry-on luggage allows you to sail through the airport, straight through security and off to your departure gate, comfortably avoiding the queues and hassles of checking in luggage at the service counters.
Furthermore, when you arrive at your destination, you'll have all your bags with you so you can head straight off to your hire car, taxi or other transport, instead of having to wait at the luggage carousel.
Remember to check your carry-on luggage allowance with your airline so you don't run into any issues on the day!
2. Travel light
Whichever bag you're taking, you'll need to pack it efficiently, relative to its size. Should you choose to bring carry-on only, cramming as much as you can into a small bag could attract the attention of airport staff, as most airlines will weigh hand luggage if it appears too large or over-stuffed. You don't want to negate the advantages of carry-on luggage by drawing unnecessary attention.
3. Clothes

When you're considering what to pack for a business trip, an agonising question is what to wear. One of the most valuable business travel tips we can offer is to bring only one suit, or formal do.
Ladies can easily alter the look with a different blouse, or accessory like a bold scarf or necklace, both of which look great, are easy to pack, and don't take up much room.
For the gents, you can transform the same suit with a simple change of the shirt and tie. If it's a black, charcoal or navy suit, you can easily match with white, blue, pink, or black shirts. To avoid carrying a suit bag for your shirts, pack them in your case and iron them in your hotel room the night before. Easy!
Knowing how to pack your clothes is crucial. Turn suit jackets inside out and wrap them around softer items to avoid creasing. You can roll a belt inside a shirt collar to keep it in shape.
4. Bring friendly fabrics
Travel friendly fabrics are best suited to business trips. Pack non-creasing materials such as wool or polyester, adjusting to suit the season and occasion. This will save you ironing should the clothes move around in your bag during the flight.
5. Snacks
Hunger is fickle and you can't predict when this beast will rumble. Packing a few light snacks to enjoy at the airport or during the flight can save you time and money. If your office is catered, you may be able to pick up a few items from the kitchen before you head off!
6. Power board & chargers
Knowing how to pack for a business trip is knowing how to ensure you have a steady flow of juice to pump your electronics. Between your laptop, phone, and the appliances already in the hotel room, space for plugging in is thin.
A 5 to 7 point power board can service all of your devices, from a single socket. If you can, find one with USB charging ports as well, so you can easily charge your mobile devices both at the hotel and when you're at the conference or office.
Keep it simple, easy and efficient
We hope these tips have helped you prepare for your next business trip. Travelling for work is stressful enough without succumbing to easily avoidable complications. Pack wisely and efficiently to maximise your opportunities for success.
Bonus packing tips
Roll, don't fold your clothes. This saves space and prevents creases from forming.
Have a dedicated, pre-packed bag with all the essentials. Pack a small bag with the essentials, like travel-sized toiletries and charges for your devices that you can carry on-board.
Track your expenses easily. Take back-up pictures of receipts in case you lose the physical copies. We recommend downloading an expense monitoring app.
Pack neutral, classic clothing. Classics and neutrals are low-maintenance and you can mix and match them with almost anything.
Space-saving pillows and organisers. Choose an inflatable neck pillow to save space in your carry-on. Bring laundry bags to store dirty laundry so your clean clothes stay fresh.
If you're missing your Order-In corporate catering while you're travelling, suggest us to your clients! We deliver all around Australia, so give our friendly foodies a call on 1300 851 900!