How to celebrate National Pizza Day on 9 February
Did you know it's National Pizza Day on 9 February? Yes, you heard right!
What is National Pizza Day?
For all those pizza lovers out there, National Pizza Day on 9 February is dedicated to celebrating this fabulous food. There's no better way to show your love and appreciation for this delicious food by munching on a slice (or two) on 9 Februrary!
To celebrate this glorious day, here are some interesting facts about pizza we bet you didn't know.
There are over 5 billion pizzas sold worldwide every year
There are 264 million pizzas eaten every year in Australia
Saturday night is the most popular night to eat pizza
Pizza is most often ordered during the weather segment when watching the news on television
36% of people consider pizza to be the perfect breakfast
There are over 11,000 Pizza Huts around the world
Approximately 36% of all orders want their pizza topping to be pepperoni
An average slice of cheese pizza contains about 270 to 370 calories
Some popular gourmet toppings on pizzas include chicken, oysters, crayfish, dandelions, brussel sprouts, eggplant, artichoke hearts and tuna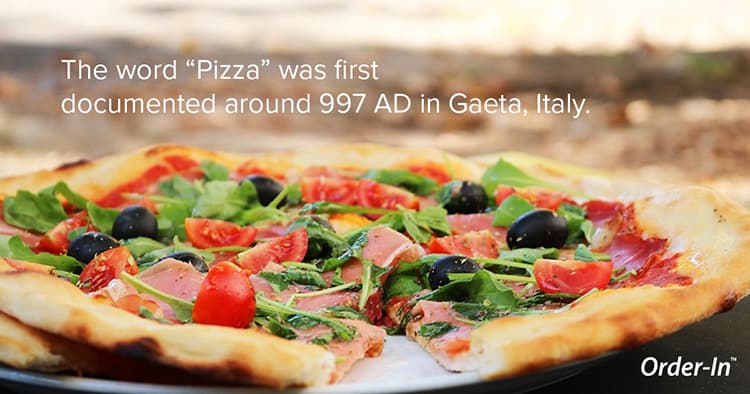 If national pizza day falls on a weekday and you're at work, why not order pizza catering for the office and be a true hero. We have various pizza catering options for most Australian CBD locations, including Sydney, Brisbane, Perth and Adelaide.
To celebrate the best day of the year, we've also created this fun infographic with some interesting facts about pizza and how you can celebrate. Another way to celebrate is to try one of these strange and unusual pizza toppings. We've even got some quirky and fun pizza gifts for the die-hard pizza fans below.
Want to share this image on your site? Just copy and paste the embed code below:
Celebrate National Pizza Day in the office
Spice up your next working lunch or staff lunch with pizza catering. Check out some of the tasty pizza caterers available in Sydney, Melbourne, Brisbane, Adelaide, Perth and Canberra today.
Arthur's Pizza: Using only the freshest ingredients for that authentic pizza flavour in Sydney
Doughboy Pizza: Using fresh ingredients sourced from local producers and farmers in Sydney, delivering to your North Sydney office
Duke Pizza: Try their 24" pizzas for your next office pizza party in Melbourne!
Epic Pizza: Damn!
La Porchetta: great selection of traditional and gourmet pizzas
Corbett and Claude: packed full of flavour
Marcellina Pizza: great variety of pizza and pasta dishes
Carlisle Pizza: known for their freshly baked crusts and friendly service
Scoota: artisan pizza makers
The Golden Crust: farm fresh veggies and meats used
Wise Guys: servicing Melbourne for over 10 years
My Goodness Pizza: you have to try their low fat pizzas
Wood Fire New York Pizza: super-sized, woof-fired pizzas that will impress
Crisp: great range of pizzas ideal for special diets
How to celebrate National Pizza Day
It's always there to support you through the good and bad times with every yummy, cheesy bite, so if you love pizza as much as we do, you'll love these pizza-themed gift items to celebrate National Pizza Day!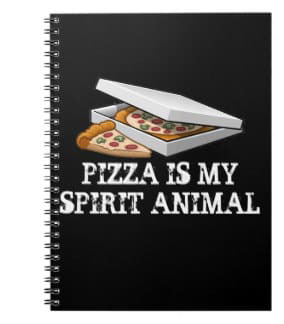 Photo credt: Zazzle
Organise your day and show your love for pizza outside of the kitchen with this spiral notebook. Get it here.
---
What's better than eating pizza? Wearing it on your feet! Get it here.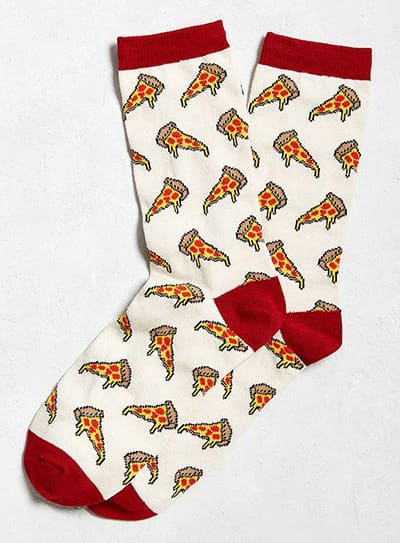 Photo credit: Urban Outfitters
---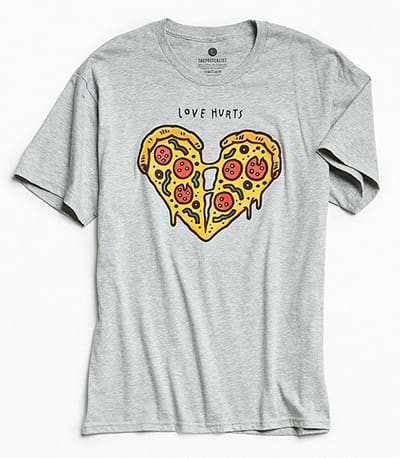 Photo credt: Urban Outfitters
Pizza will always be there for you through the tough times. Get it here.
---
Cut your freshly made pizza with this cool bike pizza slicer. Get it here.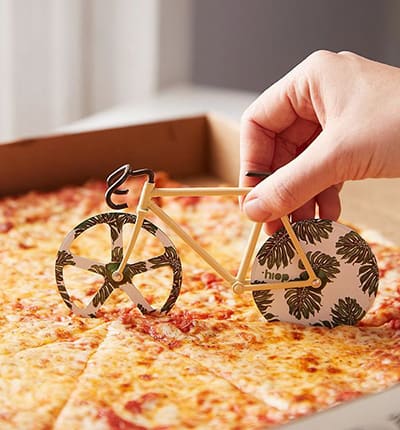 Photo credit: Urban Outfitters
---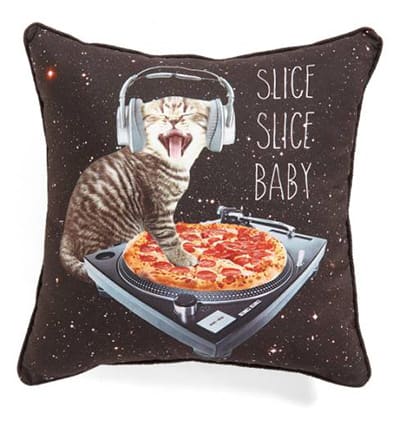 Photo credt: Nordstrom
Slice like a ninja, cut like a razor blade. Slice, slice baby, too cold, too cold. Get it here.
---
Well, you do need to eat after your workout and this water bottle totally gets it. Get it here.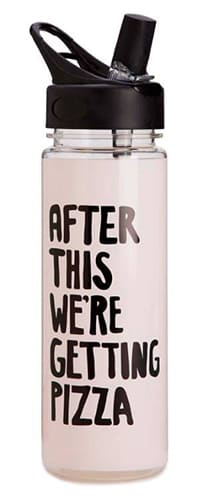 Photo credit: Nordstrom
---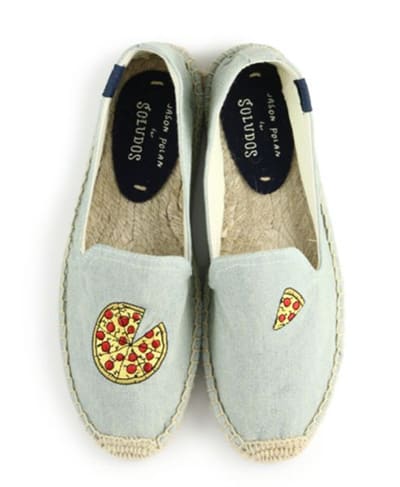 Photo credt: Saks Fifth Avenue
Show everyone your love for pizza with these super cute Chambray espadrilles. Get it here.
---
Don't you be ringing my doorbell unless you have pizza! Get it here.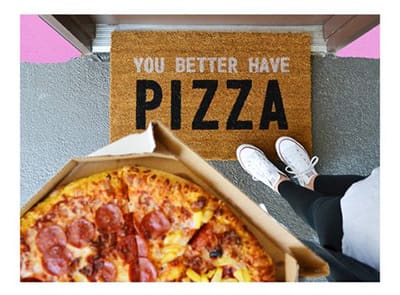 Photo credit: Keep
---
Photo credt: Ban.do
This super comfy exercise mat will inspire you to workout. Get it here.