Caterer of the month: Sweet Stone Chocolate
Who
Tell us a bit about your business
We are a boutique chocolate brand that focuses on delivering the unique flavours of Brazil's national sweet – the brigadeiro.
As well as this, we love great design, and offer gift box options for corporate events, weddings, Easter, Christmas, birthdays, or even just to make someone (or yourself) feel extra special!
We're lovers of chocolate ourselves, and have a passion to learn more about the chocolate making process and experiment as much as possible as we look to share our creations with our customers.
What's your favourite item from your menu
You can't go past the Original Stone. 33% milk chocolate coated in Belgium milk splitters. It's as close to the traditional Brazilian brigadeiro as you can get, and it's where we started. Silky smooth, light and deliciously chocolatey, it's always a great starting point for people who are first timers.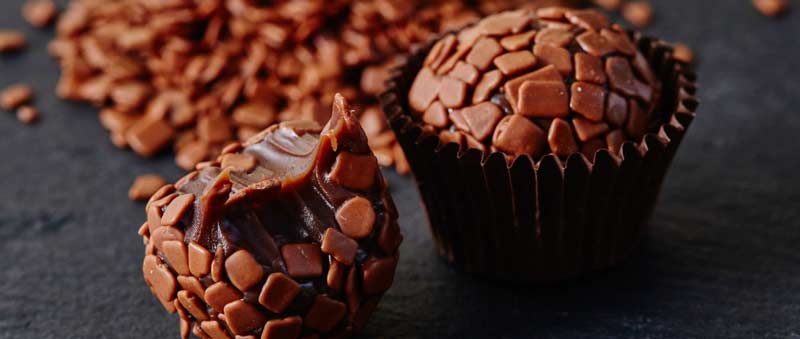 Fun fact about your business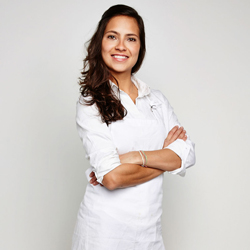 Sweet Stone was sparked from a trip to Brazil by Ross and Barbara as they visited her family. It was Ross's first time in Brazil, and after eating one too many brigadeiros, he insisted that Barbara make her special recipe more frequently when they got home. From that trip, Sweet Stone was born, as our friends and family became just as hooked as Ross did when he was cruising the streets of Rio!
Whether you're celebrating a birthday or looking for a unique gift to give to your customers, Sweet Stone Chocolate is guaranteed to put a smile on your face. With Valentine's Day coming up, why not mix business with pleasure and order these elegant and delicious chocolates for your clients or staff? Check out their menu to view the flavours and if you have any questions, or would like to order, call us on 1300 851 900 to get started. Chocolates = love right? So show some love and order a box (or two) today!