Essential BBQ tips for the best corporate BBQ ever
The sun's out and you've packed away the winter coat and jeans, which can only mean one thing… it's barbecue time! From succulent lamb chops to tasty skewers, the classic potato salad and slices of juice watermelon to finish, cooking in the great outdoors has never tasted so good.
If you're not in the mood for an afternoon tea or classic working lunch, a corporate BBQ is the perfect opportunity to get your team members together, spice things up and take part in some fun team building outside in the warm spring weather.
Whether you get a delicious BBQ catering package, or elect to be the king or queen of your own grill, check out these essential tips and ensure your next corporate barbecue is one to remember. It's time to get grilling!
Don't cook cold meat
If you buy your own or get a BBQ catering package delivered, make sure you still prep the meat! Take meat out of the fridge and bring it back to room temperature at least an hour before you cook it. The warmer the meat inside before it goes on the grill, the better. No more burnt beyond recognition steak.
Gear up
Whether you're a barbecue beginner or a pro, make sure you stock up on the essential tools like
Long-handled tongs
A grill brush
A long-handed spatula
Aluminium foil
Paper towels
Basting brush
Skewers
Meat thermometer
Grill basket – great for vegetables and fish
A good corporate catering company can supply all the equipment you need in a handy corporate barbecue catering package. Equipment hire is an excellent way to make sure you have everything you need - from plates and cutlery, to tables and chairs and even wait staff and a chef.
Preheat
Preheat your BBQ to ensure you don't completely cook the outside of the food to a crisp. You'll get a beautiful crust on your food along with that distinctive aromatic BBQ flavour.
The best way to test the heat of your barbecue is with your hand. Hold your hand about 12cm above the grill rack and see how long you can hold it there before you have to move it away.
6 to 10 secs – low heat
4 to 5 secs – medium heat
2 secs – high heat
Grease it
Prevent food from sticking to the hot grill by brushing it with oil. Grab a wad of paper towels and dip in with oil. Using a pair of tongs, rub it lightly over the grate to evenly coat it.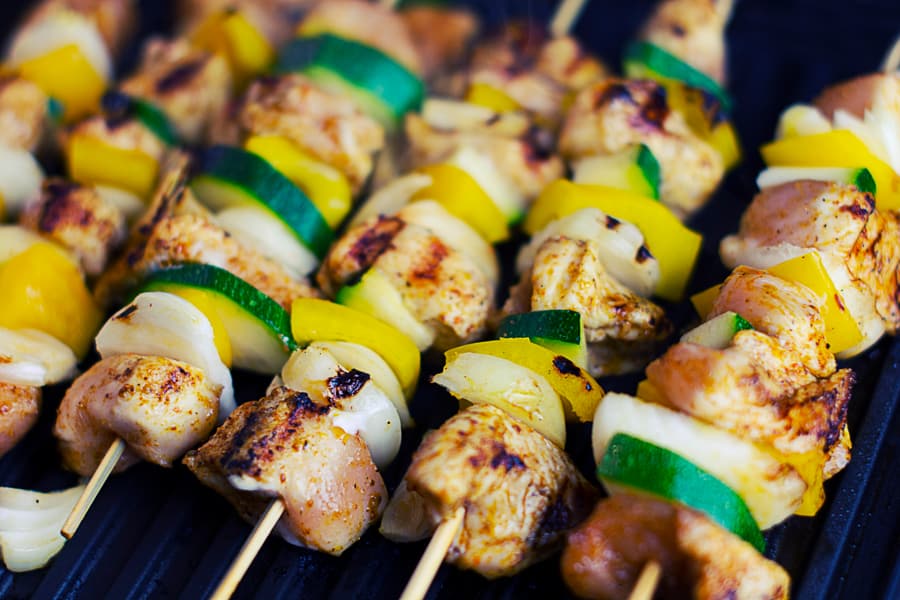 Flavour it
There are a few ways to add extra flavour to your food. The quickest way is with a glaze, which can be brushed on during the last few minutes of cooking. Wet and dry rubs require a bit of preparation time and can be added a few hours before cooking to create a savoury crust. To deeply infuse food with flavour and tenderise them, use a marinade. We recommend marinating overnight for maximum flavour.
Never using extra virgin olive oil in your marinades as it will burn and smoke upon contact with the BBQ grill. We recommend using vegetable oil or a light olive oil
Rub or shake off excess marinade before placing it on the grill to prevent the meat from burning or flames to flare, which can use that bitter smoky flavour
Always use a clean plate and never put cooked meat back onto the same plate you used for the raw meat
Don't forget to season your food. We recommend seasoning with salt just before you put it on the BBQ.
No poking
Use tongs or spatulas to turn your meat. Don't poke or prod your steaks and burgers. Turn once or twice so it has time to develop that beautiful crust and you'll get awesome looking grill marks! Don't press down on the meat as it will only cause the juices to run out. Don't pierce your sausages either. And no forks! This will only dry out the meat and leave it less flavourful.
Don't forget the vegetables
A barbecue might be a carnivore's dream, but fire does wonderful things to vegetables too. Asparagus, corn, Portobello mushrooms, zucchini, onion, capsicum and tomatoes are perfect as part of your BBQ menu. Slice them thin and grill them straight away.
There are so many tasty ways to prepare vegetables for all your team members with special dietary requirements, that even the meat-eaters will want a taste! Make sure to include lots of options for the vegetarian, vegan and pescatarian staff members.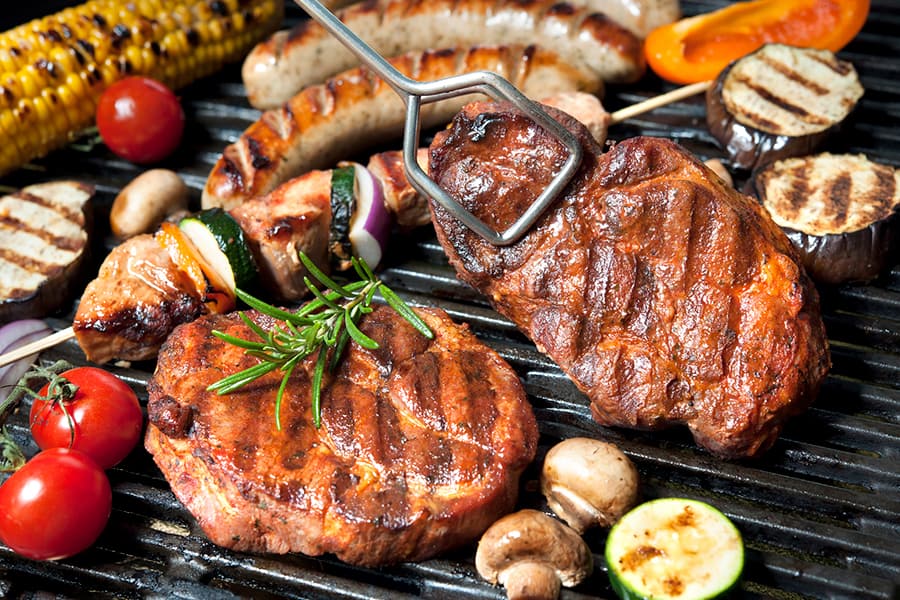 Sides
A BBQ isn't complete without the sides. There should always be a variety of finger food and classic sides! Go for the classic potato salad, slaw, a simple but delicious couscous, corn on the cob, dips, sauces or flatbreads. And don't forget dessert. Try refreshing slices of watermelon, fresh fruit skewers, brownies or cupcakes. It's a good idea to include plenty of sides to cater for special diets like gluten free, dairy free and vegetarian.
Rest your cooked meat
We know you want to tuck in straight away, but just wait. Resting the meat after cooking allows the muscle fibres to relax and reabsorb the juices. Wrap your meat in some foil to keep the heat in and let it rest for 10 to 15 minutes.
Ditch the dirty dishes
No one likes to clean up. When hosting a corporate BBQ event, choose biodegradable plates, napkins and cutlery.
Hygiene
Cooked meat should always be placed on a clean plate or chopping board. If you used a marinade on raw meat, never add it to cooked meat after. Use clean tongs and knives for serving food. You don't want your guests to remember your BBQ for all the wrong reasons.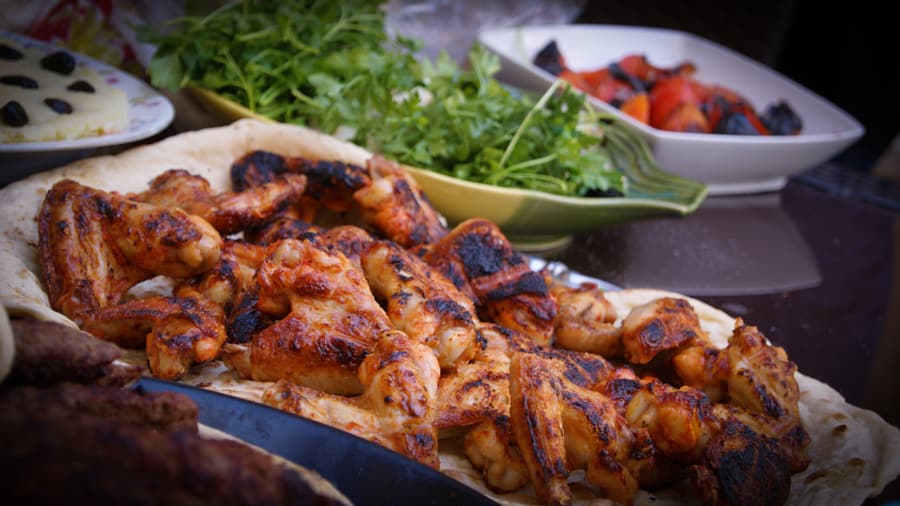 Clean the BBQ
Keep your grill grate clean using a stiff wire brush. If you don't have a grill brush, you can crumple aluminium foil until it's the size of an orange, and using a pair of tongs to hold the ball, start brushing the grill.
Don't leave food out in direct sunlight
There's no shortage of amazing parks and beaches for your BBQ. Pick a shady spot for your BBQ spread. Don't leave food out for more than two hours.
Bonus tips
Fancy yourself as a BBQ King (or Queen)? Here are some expert BBQ tips that will impress your guests.
Using wood chips
Smoke from wood chips can help enhance the flavour of your food.
Soak wood chips in water before draining them. Wrap them in aluminium foil and put them in your grill or place the wood chips in a steel smoker box or small aluminium foil tray and place it within the BBQ. The water makes the chips produce more smoke.
Try these woods:
Hickory – the most versatile choice and has a sweet, savoury flavour. Adds a bacon flavour to your meats. Great with pork, ham and beef
Oak – Adds a medium to strong flavour that is seldom overpowering. Great on ribs, but also works on lamb, beef, brisket and sausages
Pecan – adds a rich, sweet, nutty flavour. Good on briskets, roasts and ribs
Applewood – mild and sweet subtle flavour. Good with chicken and pork
Cherry – adds a fruity flavour. Good on chicken and turkey
Alder – light and sweet flavour. Good with fish, pork and poultry
Reheat pizza!
Yes, did you know that a gas grill is perfect for reheating pizza? Just set the barbecue on low heat, preheat, put the pizza directly on the grill and close the lid. Heat until the cheese starts to melt. Yum!
Cooking chicken?
Rub the chicken skin with a little butter or oil and lightly season it. It will give the chicken a nice, crispy skin.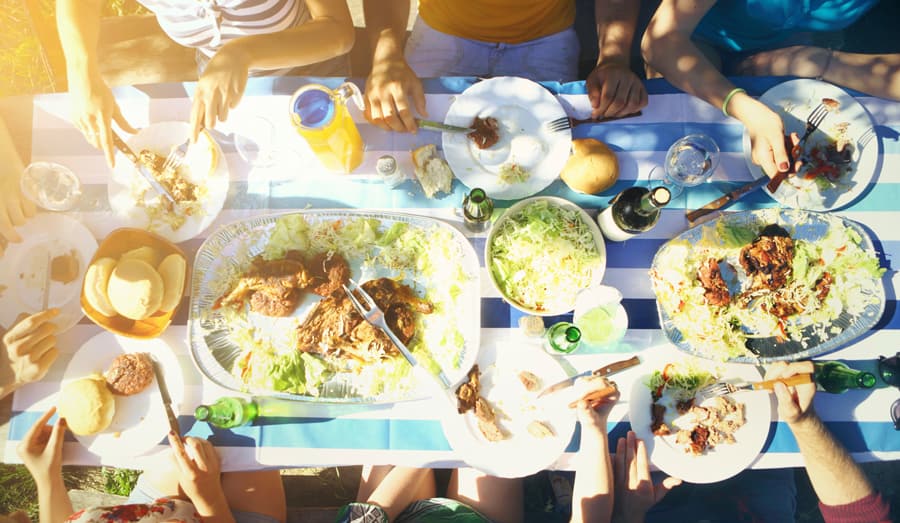 We hope these tips and tricks make cooking easier and your food delicious. And last but not least, the most important tip we can give is to enjoy yourself!
Ready to host your corporate BBQ?
Don't forget anything for the big day! Download and print our BBQ checklist below. A pdf version of our BBQ checklist is available for download here.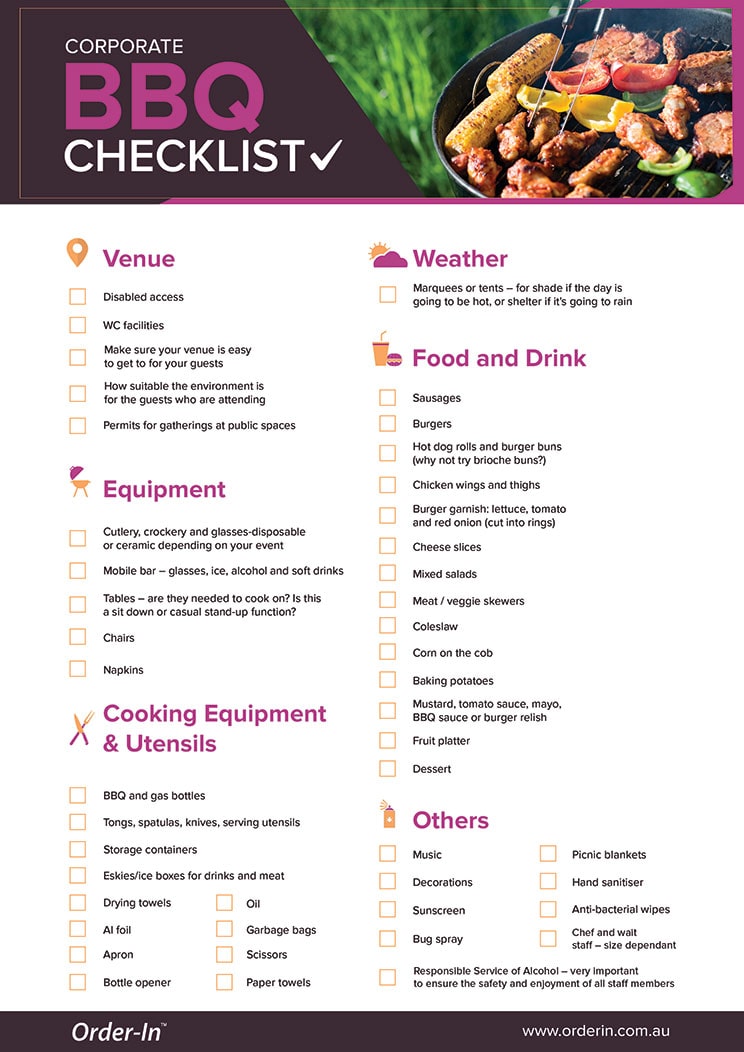 Want to share this image on your site? Just copy and paste the embed code below:
Need help or inspiration or assistance planning your corporate BBQ in Sydney, Brisbane, Melbourne, Adelaide, Perth or Canberra? Speak to our corporate catering and events gurus for BBQ catering menu options, help with equipment hire, staffing, alcohol delivery and more. Give us a call on 1300 851 900 for a free quote.