How to organise an end of financial year party
It's that time of year again with the looming deadline of 30th June. This can be a stressful time for companies as it's full of financial pressure and time-critical deadlines. But after getting through this crazy EOFY period, we reach the perfect time to recognise and celebrate the achievements of your employees. After working so hard, they deserve some time to unwind.
The end of financial year (EOFY) means party time for many companies and we've got some tips and ideas to help you plan a terrific event for your colleagues!
A lot of businesses will usually go to a restaurant for lunch or dinner, but we've got some great event ideas to really get your team refreshed and motivated for the new financial year.
There are many things to consider when planning EOFY parties, so here's your step by step checklist.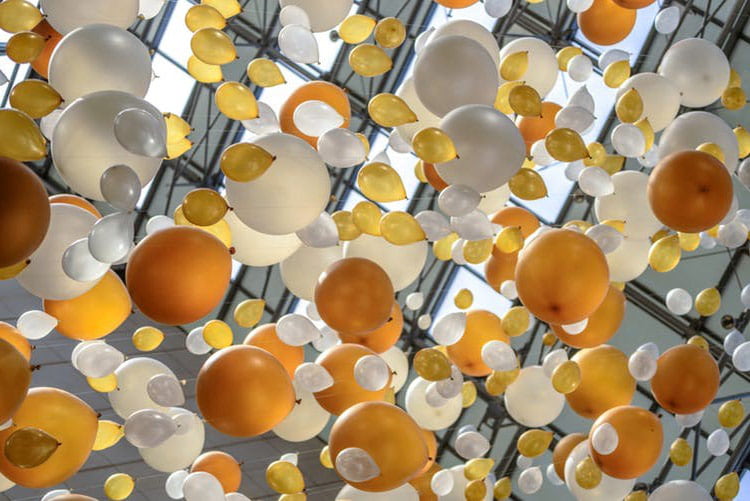 Planning: your ultimate checklist
Lots of companies will be throwing an EOFY party at the same time, so make sure you get in quick, or you'll miss out! Set your budget and use it as a starting point to brainstorm ideas for venues, food, drinks, entertainment, decorations, gifts or prizes for the big event.
Venue
Choose a venue that's centrally located and can be easily accessible by everyone. Find function spaces either in the city CBD or near your office. Ensure that your venue is near public transport so everyone can easily get there and home again. Or for a welcome change of scenery, host your EOFY party outside the office.
The type of venue you choose will depend on your budget, number of guests, location and corporate culture. A hotel ballroom, a unique restaurant, museum, beach, park, rooftop bar, charter boat or a sports or entertainment complex with arcades, go-karts, mini golf etc are some alternative options to consider for EOFY parties.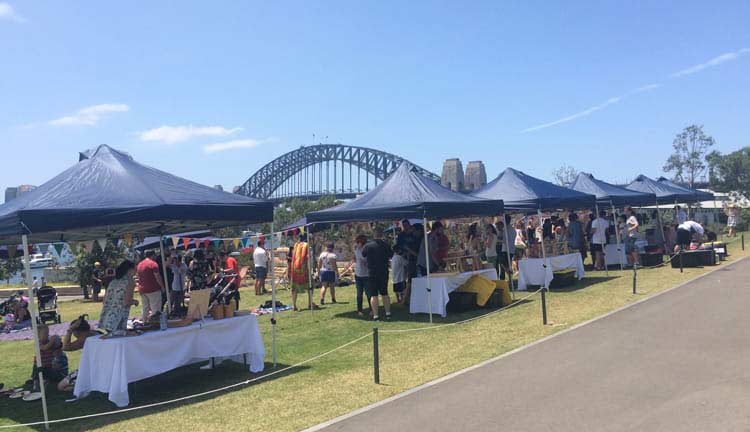 Entertainment
There's an abundance of corporate entertainment options to choose from for EOFY parties. From a live band to a DJ, dancing, games and contests, we recommend matching entertainment to your corporate culture. For example, if your company and your staff are fairly conservative, don't bring in a comic who might offend people with their jokes.
However, if many of your employees are more adventurous and outgoing, it could be safe to plan something a little more interactive, such as a mystery dinner theatre or karaoke. Speak to our events team for entertainment ideas to help you get started on your EOFY celebration.
Activities
Provide an activity that everyone in the office can participate in. It focuses the attention away from alcohol and can be a great team bonding tool for people who don't normally work together. This could include lawn bowls, ten pin bowling, karaoke, a soccer game, frisbee or even a ping pong tournament! Why not try out the latest office activity trend and head into an escape room. Not only is this a fun and exciting thing to do, it has proven team building benefits.
Theme
Choosing a theme for your EOFY celebration can give it some character and structure, but remember that not everyone in the office will want to dress up in a costume. Make the requirements minimal and optional. A good option could be to ask everyone to wear a hat, scarf or anything else that can easily be removed later.
There's no harm in choosing a fun theme like "pirates" if that suits the company culture and employees, but make sure that you keep it to a minimum or make it optional. You might consider expressing the theme through your choice of venue, decorations or music instead.
Music and lights
Sound and lighting are the most effective and cheapest way to make a generic and boring room look more exciting and is a great way to set the mood for the party. With the proper lighting, it can help create that 'wow' factor for your event.
A staff retreat
Whether it's half a day, full day or even a couple of days, a staff retreat is a great opportunity to reassess what went well in the last 12 months, what didn't go well and the plan for the new financial year. It's a great way to get input from the team. It makes it stronger and makes them more committed to the plan for the new financial year. You can also include some team building exercises during your staff retreat to get everyone energised and working together for the new year.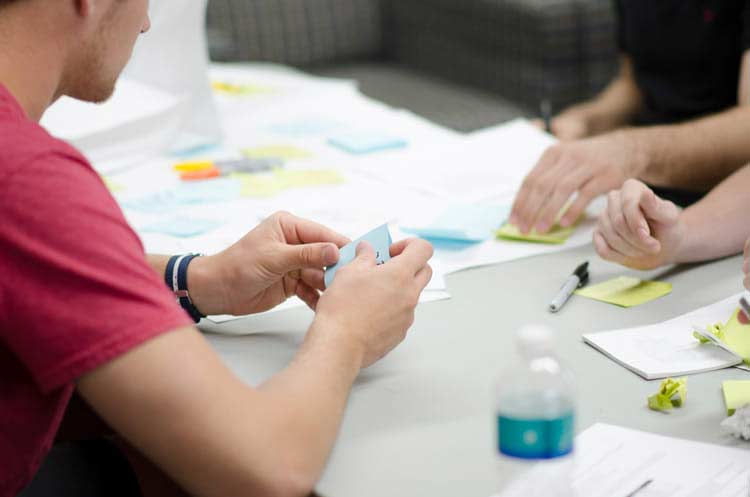 Food
Depending on your group size, company culture, budget or theme, choose a food and beverage menu that suits. Cocktails and gourmet finger food, buffet catering, or pizza and buffalo wings for something a bit more casual and fun. And don't forget about staff with a special dietary requirement – ensure there are alternatives available, so no one goes hungry.
You can even organise a fantastic buffet line up or individual meals for a home style solution.
Alcohol and beverages
Drinks will most definitely play a part in celebrating the end of financial year. If alcohol is on offer, we highly recommend providing food during the event so you don't end up with a room full of sloshed colleagues! Set some ground rules and make sure everyone knows them.
Consider limiting the alcohol to a shorter beverage package, or serve only beer, wine and sparkling, along with plenty of non-alcoholic options such as water, juice and soft drinks. To keep it under control without limiting their fun, ensure you have waiters or bar staff who are RSA certified. You could even set some budget aside to provide a taxi or bus service to anyone who needs it.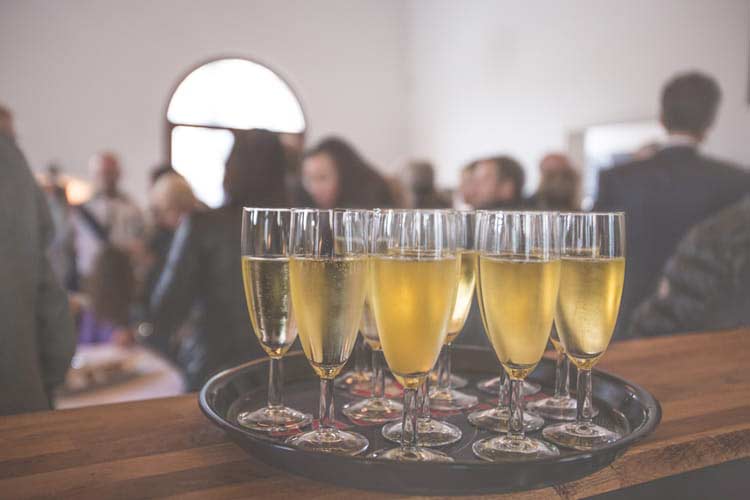 EOFY party ideas
Now you have your checklist in order, here are some fun EOFY corporate catering ideas to consider for your EOFY bash!
Cocktail party
Throw a celebratory office cocktail party with the addition of high quality canapés and gourmet finger food that will have your work colleagues raving. Toast to a year's hard work and achievements with a premium selection of wine and champagne to show staff how much you've appreciated their hard work and dedication.
Food stations and buffets
How about a few gourmet food platters, a buffet, interactive food stations or an elegant sit-down dinner at one of your favourite function venues? We've got an event catering menu to suit all tastes, styles and budgets to make it a memorable and enjoyable night.
If you need to feed a lot of people on a budget, buffets are a very effective solution. We have a huge range of buffet dinners and lunches including hot meals, fresh salads, self serve platters and delicious desserts.
Picnic and BBQs
Make a day out of it for the whole team by taking the party outside! Choose your favourite park or beach for a relaxing corporate BBQ or picnic. You won't even need to assign anyone to cooking duty – we've got chefs who can help with the BBQ so you can just relax and enjoy the day.
Individual meals
If you have staff staying back at night or need to organise a working lunch for EOFY, home style, individual staff lunches or dinners are a perfect solution. With an ever changing menu, these meals are delivered fresh each day for reheating when it suits. With a choice of 8-10 new options each day, no one will get bored!
Christmas in July
Why not celebrate in festive style this EOFY and throw a Christmas in July bash? This gives the office a chance to sample their favourite festive treats, while wearing fun Christmas sweaters and cracking open some bon bons.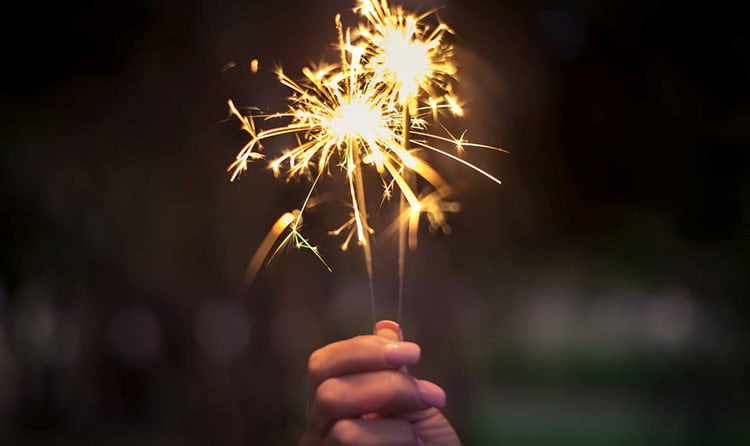 Ready to order EOFY catering?
When planning an EOFY party, it's best to start as early as possible so you don't miss out. We have a range of cuisines and styles perfect for that end of financial year celebration, including delicious Thai, Malaysian, pizza, sushi, hot meals, buffets, BBQs and more! Speak to our corporate catering experts for recommendations and inspirational ideas.