Nailed it! Easy lunch ideas for work
We've put together some easy tips and tricks for affordable, tasty working lunches for the office that you'll love to eat. Whether you're looking for some good meal prep lunch ideas, healthy recipes or something easy you can throw together, we have it all covered. You don't have to break the bank and resort to eating unhealthy take-away anymore with these delicious ideas.
Don't be afraid to make too much
Yes, we're talking about leftovers from last night's dinner. Just cook extra food and you'll always have something ready for tomorrow's lunch. It's like accidental meal prepping! Soup, pasta, stew and other slow-cooked foods are great options that just need a simple reheat in the office microwave.
Salads, veggies or leftover meats can be thrown together or onto a sandwich for lunch. Check out our best tips to take your lunch time sandwich to the next level.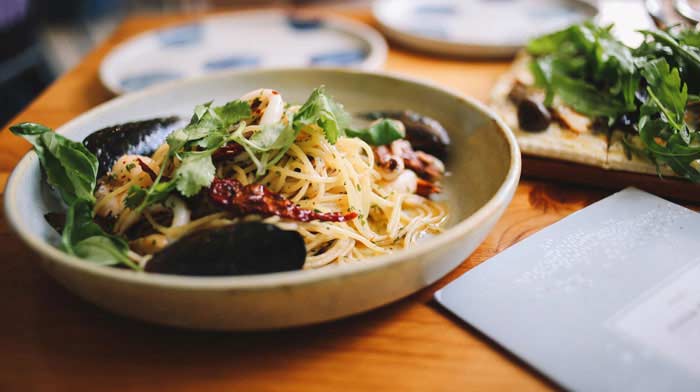 Meal prep shortcuts
If you're all about meal prepping or wanting to try it out for size, it can really bring some excitement to lunch time. Rather than just having last night's dinner, you get an exciting new meal every time you sit down for your break at work.
To be successful at meal prepping, you'll need to plan out your meals. Simply write out what you want to make, all the ingredients and have them ready to go in the fridge. Then cook up a few days' worth at a time and voila! Delicious lunch, ready to go when you are.
If you're really short on time you can even portion out your snacks! Set up boxes with some chopped veggies, hummus and crackers, or fruit, yoghurt and granola, and be greeted with something yummy next time you're feeling peckish.
Repurpose, repurpose, repurpose
If you're roasting a large leg of lamb on the weekend, portion and repurpose leftover meat for different meal options throughout the week. Add sliced lamb to Greek salad, or in a panini with salad and drizzled with yoghurt. The same can be applied to chicken. Sunday's roast chicken can be Monday's chicken salad or sandwich. Get creative with any meat or veggie that takes your fancy.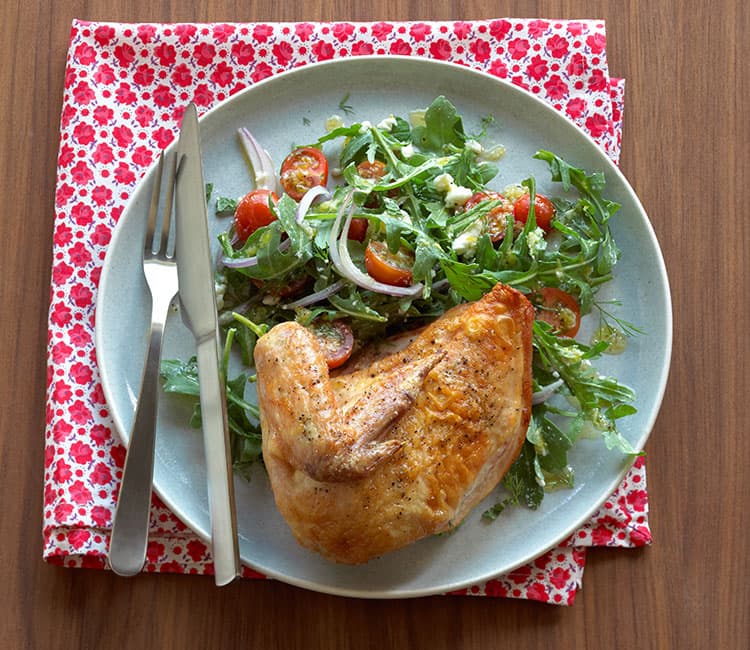 No more boring salads
Do you cringe at the thought of eating a boring green salad at work? Put it on a rice paper roll, or in a wrap with some sliced ham, beef or chicken, drizzled with some delicious whole grain mustard. Add some flavour with spiced, roasted veggies and quinoa. Yum! Little changes to what seem like a boring meal can make all the difference for an exciting lunch time. For something different, check out some of our favourite salad recipes below for inspiration for your next working lunch.
Sides for your sandwiches
Round out your sandwich with these quick and easy sides that you can enjoy after lunch or throughout the day (if you're a grazer). Try pickles, baby carrots, celery sticks with hummus, crackers and dip, fruit snacks, cookies, bananas, yoghurt or brownies.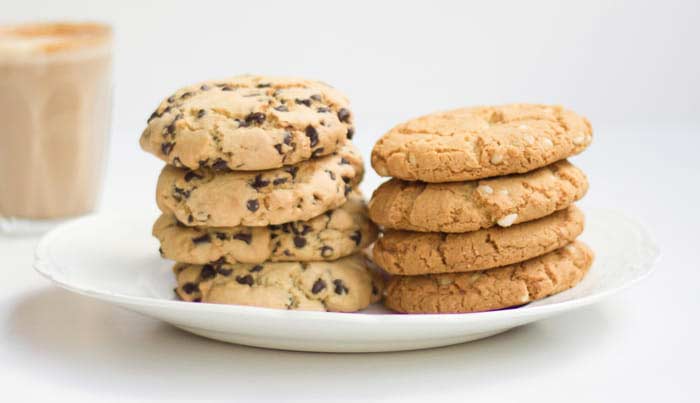 Easy lunch recipe ideas for work
Here are some of our favourite lunch recipes and ideas that anyone can easily make at home and any leftovers are perfect for work.
Avocado and chicken salad – this easy to make salad only has 4 ingredients! Yes, you heard right!
Chorizo and tomato salad – it only takes about 10 minutes to prep and cook! It doesn't get any easier than that.
Sun-dried tomato pasta salad – portable and easy to make in large batches. You're sorted for the week with this recipe.
Taco salad in a jar – the jar is super functional and cute, and it's packed full of flavour.
Hummus and veggie sandwich – not just another boring vegetarian sandwich.
Prawn and broccoli stir-fry – if you're craving some Chinese, make your own delicious and healthy stir-fry for lunch.
Sausage casserole – this tasty casserole is perfect for a mid-week meal and freezes well. Your colleagues will be jealous when you bring this in the next day for your work lunch.
Easy minestrone soup – this hearty Italian soup recipe makes full use of seasonal veggies and you can add pasta, potatoes or sausages to suit your taste.
Salami and cream cheese sandwich – a healthy and satisfying sandwich you'll love.
Healthy Thai chicken lettuce wraps – you can easily use a wrap or lettuce leaf for the fillings. Either way, it's pretty tasty to eat and a great healthy lunch option.
Muffin tin frittatas – make a batch using your muffin tins and freeze the extra frittatas. Great for when you're on the go or as an afternoon snack. You can also add any filling to it – salmon, spinach, tomatoes, mushrooms, chicken and more.
10 minute spinach lasagna – quick and easy to prep and tastes great.
Greek yoghurt and chicken salad sandwich – for a healthy lunch that's easy to whip up and it's good for you, look no further.
Chicken quinoa burrito bowl salad - a big ole burrito bowl of yummy goodness! And the best thing is you can customise your bowl to suit your tastes.
Crunchy cashew Thai quinoa salad - you'll be the envy of the office. Plus, you can adapt to make it vegan and gluten free.
Avocado, chickpea and tuna salad - no cooking required - just toss everything in a bowl and enjoy. Plus, it's good for you and will help keep your energy levels up while at work.
Sweet potato crust spinach and feta quiche – a super easy but good work lunch recipe.
Pasta salad – a healthy take on a classic salad recipe favourite. Add fresh greens and vegetables for a healthy work lunch.
Satay chicken salad – this is easy to make, tastes delicious on its own or can be made into chicken and lettuce wraps for a low carb alternative. Who knew healthy salads could be this good?
Grilled cheese – sometimes there's nothing more satisfying than a classic grilled cheese. Add some grilled chicken, blue cheese or even avocado for a fancy touch.
Mexican bean rice salad – it's easy to eat salad when it's this good. Add some crunchy corn chips for your very own taco salad.
Greek chicken – this easy and healthy recipe can be used for Greek chicken salads, wraps, sandwiches or topped over rice salad. Easy to meal prep, and so versatile.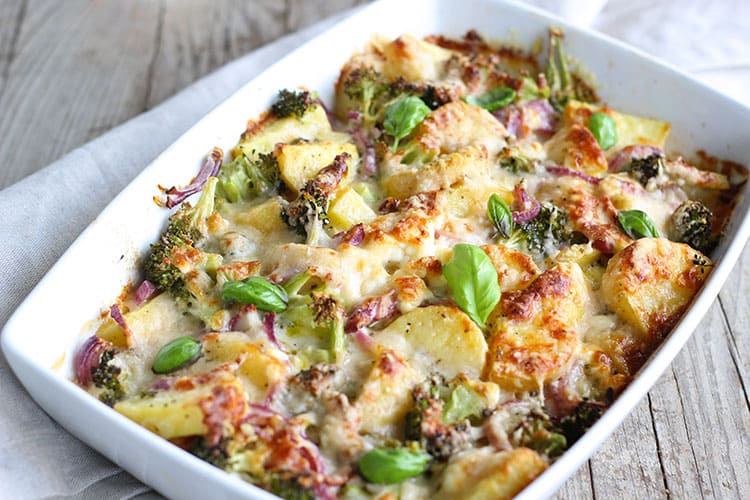 More tips and ideas for a yummy office lunch
Toss red kidney beans with diced tomato, avocado, cheese and shredded iceberg lettuce. Pile into soft tortilla wraps at lunchtime and top with salsa.
Toss cooked rice vermicelli noodles with roast beef, diced tomato, peanuts, basil and mint. Take a jar of sweet chilli sauce, soy and lime juice to dress it with during your lunch break.
Make a frittata or quiche with leftover roast potato or tubular pasta, pumpkin, spinach and peas. Serve with tomato chutney.
Use iceberg lettuce leaves as cups for a rice salad. Or toss together canned tuna, white beans, chopped red onions, capers and black olives as a filling for the lettuce leaves.
Cook some couscous, then toss with salmon, cherry tomatoes, coriander, flaked almonds and a lemon-harissa vinaigrette.
Make your own guac for lunch!
Make your own guac in 5 minutes for your next office lunch. Our awesome Mexican caterer, Pablo's Kitchen kindly shows us how he makes the best guacamole in the short video below. Perfect on toast or as a dip, you'll be the envy of everyone with this super tasty guac.
We hope these tips provide you with some inspiration for your work lunch. Let us know if you have any other tips, ideas or recipes you love.
If you're after healthy corporate catering for the office, look no further than Order-In. Visit our website to order food for the office today or speak to one of our corporate catering gurus on 1300 850 900 for inspiration and menu ideas.