Celebrating Easter around the world
What is Easter?
We know it's that time of the year that Coles and Woolies have spent the preceding 4 months leading up to, by filling their shelves with a staggering amount of chocolate rabbits. But Easter isn't all about chocolate and enjoying a long weekend, it's also about hot cross buns...kidding. So what is Easter?
Countries all over the world celebrate Easter a little differently. Traditionally, the Easter holiday is based around the Christian tale of Jesus being crucified on the cross in Jerusalem and then resurrected from his burial site days later, that appears in the new testament of the Bible. For many Christian people, Easter Sunday is an important day of the year, as the day of Jesus Christ's resurrection. Easter is also closely linked to Passover, an event observed by the Jewish faith.
How is Easter celebrated in Australia?
In Australia, there are public holidays for Good Friday and for Easter Sunday. However, the week leading up to this weekend is commonly referred to as 'Holy Week' and many Christians commemorate the Last Supper, where Jesus last dined with his disciples, and the Maundy (washing of the feet ceremony).
While the holiday is rooted in the Christian religion, the holiday is celebrated by non-religious people in Australia as well, often in a truly 'strayan way that includes a BBQ in someone's backyard and a heavy serving of hot cross buns. Undeniably, the sign that Easter is near, is the giving and receiving of chocolate eggs, Easter bunnies, and more recently that's uniquely Australian, the 'Easter bilby'.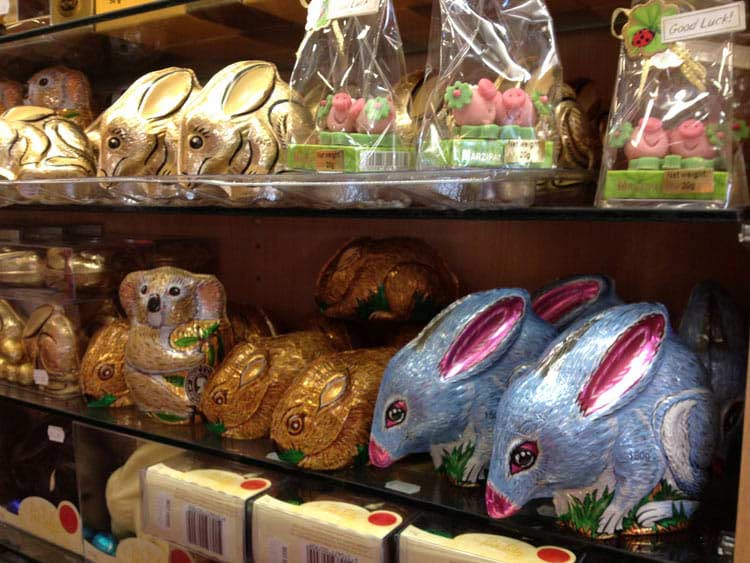 Photo credit: Rose Holley
What's the significance of eggs at Easter?
The egg was seen as a symbol of the rebirth of flora in Spring, where crops would blossom before the egg was adopted into the Christian religion as a symbol for the resurrection of Jesus. In this way, the egg represents the tomb from which he rose.
Easter egg hunts and egg rolling are two popular Easter traditions. An Easter egg hunt involves hiding eggs outside for children to find on Easter morning. Egg rolling is a symbolic re-enactment of the stone being rolled away from Christ's tomb. In the United States, the Easter Egg Roll is held on the White House lawn on Easter Monday every year.
Who, or What is the Easter bunny?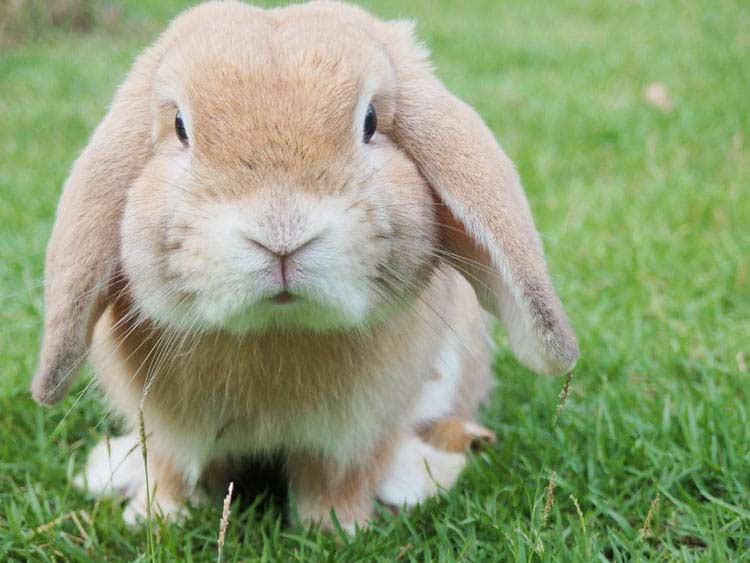 Originating from Lutherans in Germany, the Easter Bunny was actually a lot like Santa Claus, in the sense that it roamed around during Easter, deciding whether or not the children had been good or bad and presenting them with chocolate eggs if they had been good. Originally an egg laying hare, children would make nests so the creature could lay its colourful eggs.
The tradition first entered the US in the 1700's with German immigrants who settled and eventually it made its way over to Australia. Easter morning deliveries than expanded and coloured eggs were replaced with chocolates, while decorated baskets replaced nests.
How is Easter celebrated around the world?
While Easter chocolates are commonplace amongst Christians, Easter is celebrated in a wide variety of other ways around the world. Easter traditions around the world include pouring water on one another in Poland, people throw pots and earthenware out of their windows, smashing them on the street on the Greek island of Corfu. In the days leading up to Easter Sunday, children in Sweden dress up as Easter witches with long skirts and colourful headscarves. Similar to Halloween, they will go from home to home and trade paintings and drawings in exchange for sweets.
From warding off witches, to making mighty big omelettes, we've put together an infographic to show how other countries around the world spend Easter and their tradition.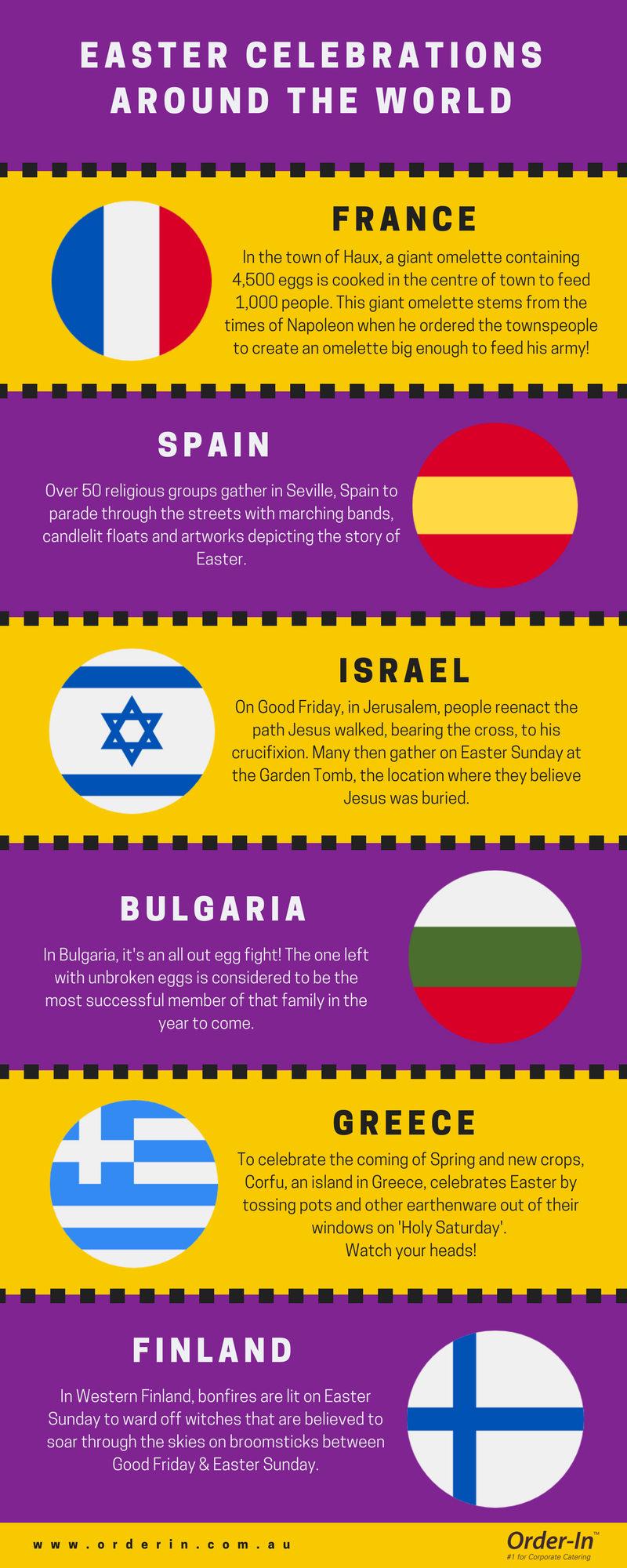 Want to share this image on your site? Just copy and paste the embed code below:
Traditional Easter foods from around the world
Easter wouldn't be the same here without some delicious treats and great food, and it's the same for many places around the world. Here are some traditional Easter foods from all over the world.
Poland
One of the Easter staples in Poland is faszerowany jajka, which are stuffed eggs that are similar to devilled eggs, except they are broiled with a breadcrumb topping. They have a delicious filling of ham, cheese, sour cream and mustard.
Greece
On every Greek household table, you will find lamb, red eggs and tsoureki, an orange and spice-scented bread. The dough is braided and then dyed red. Eggs are nestled on top before baking.
Netherlands
Advocaat is a traditional Easter drink made from eggs, sugar and brandy. Similar to eggnog, the Dutch drink is an aperitif on Easter and also used as a topping for waffles.
Mexico
Mexico have a traditional bread pudding called capirotada made with nuts, fruits, figs and mixed with aged cheese. It is served throughout Lent and on Good Friday.
Finland
Mämmi is a traditional Finnish Easter pudding-like dessert made from molasses, salt and powdered orange zest. It's usually eaten cold with milk or cream and sugar.
Easter office catering
As you can see from the infographic, there's plenty more to Easter than the chocolate egg and Good Friday and the Easter Monday public holidays! If you're stuck in an office, chances are you love Easter for the long weekend, and what better way to celebrate than with some freshly baked hot cross buns and cute Easter themed cupcakes. Need a meal to go with your dessert? Celebrate Easter in the office with hearty breakfast catering, afternoon tea or a staff lunch and make this your very own office Easter tradition. Get in touch with our team of Easter bunnies to book your office catering, and if you've been good, you may even get an Easter chocolate egg on your desk!
Celebrate Easter in the office
Download our Easter gift tags to hang around the office or add a handwritten note with your Easter staff gifts! Check out our Easter gift tag designs below.
Circular designs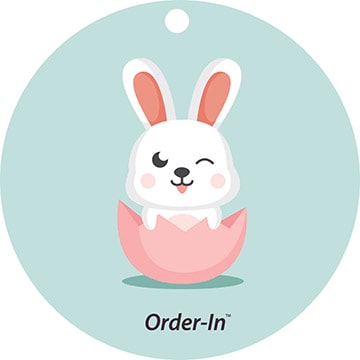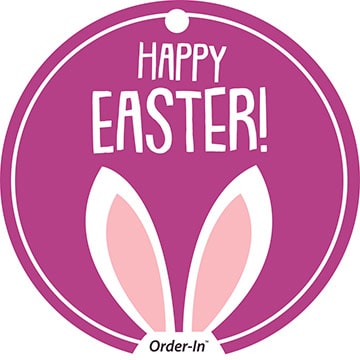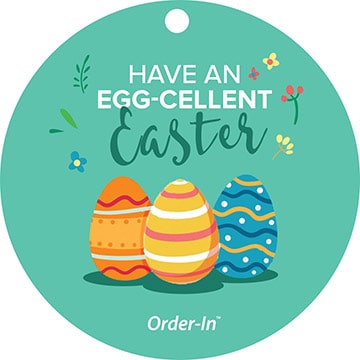 Horizontal design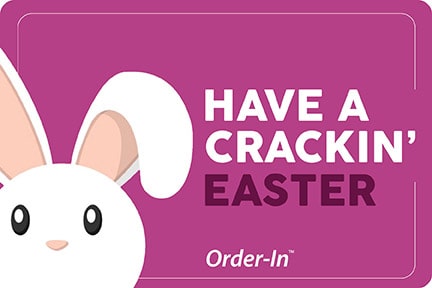 Square designs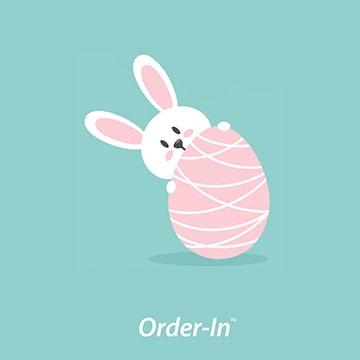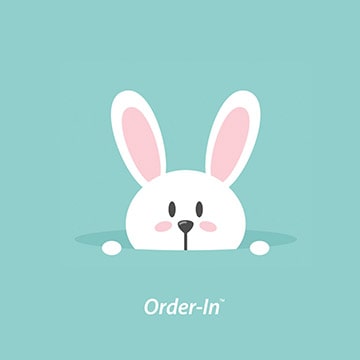 Vertical designs