Corporate catering for VIP clients
The term VIP conjures excited images of celebrities on Hollywood red carpets. For the corporate world, however, the VIPs are your biggest, or most high-profile clients. So, when the time to schedule that quarterly meeting rolls around, you'll want to make the best impression possible.
You'll want the client to know that their investment is going to good use, and their association with your business is benefitting their image. Corporate catering is one way to inspire that confidence.
VIP catering tips
Do your research
As a first step, it's crucial that you ask your client's PA the right questions. You need to know if they have particular preferences or dietary requirements that must be catered for. It would be an absolute tragedy for you to serve gourmet sandwiches and cake to a client who requires gluten-free alternatives.
If your business has a pre-existing relationship with the client, this step will be much easier. If, however, they have recently signed up for your service, or they're a potential lead in for a pitch meeting, knowing what they need and providing it is a great way to make a good first impression.
Make it personal
The value of asking those initial questions is that you can now make the spread personal. How far you go will depend on the occasion. At any affair, serving the client's favourite dessert or finger food with a seasonal flair can be a nice touch.
If you're out of the office and hosting a dinner for your VIP clients, then you may want to give the event a theme. Beyond the food, you can customise cutlery, linens, flowers and other particulars to the tastes of your guests. It puts on a good show, and demonstrates your willingness to go above and beyond.
Presentation is key
Remember to tend to the finer details, and know which elements of the occasion are within and outside of your control. Provide napkins, cutlery, plates and glassware. Ensure there is sufficient water and additional non-alcoholic beverages available. It is also paramount that you clean the space before the meeting. Clients will not be impressed if you've slipped on cleaning.
Keep the menu varied
The last thing you want is for one of your most important clients to be left sitting hungry, sipping on water. Make sure you have a varied enough catering menu so meat-eaters and vegans alike can have something satisfying. The key is: if you don't know, don't guess.
Corporate catering ideas for VIP clients
Offer finger food
Almost any dish can be shrunk and served as a miniature portion. Don't neglect the value of a finger food spread at a lunch meeting. Finger food is light and easy to eat while creating little in the way of mess. This option also allows you to be creative and impress with originality.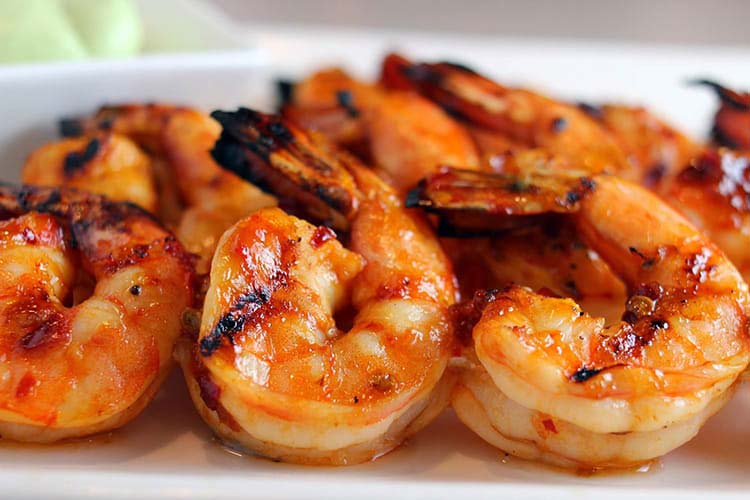 Prawns
Prawns are a highly flexible seafood starter. You can grill them and serve them on skewers. They can be cooked, chilled and served on a platter with an accompanying sauce. The classic prawn cocktail will make a fancy appetiser for any spread.
Fresh seafood
Offering up a platter of fresh and delicious seafood is always an extra impressive move. If you want to craft an even more superb harbour cruise, this spread will be a perfect addition. Or why not even hire some wandering waiters shucking oysters and offering up sample bites of the freshest seafood and finger foods.
Dumplings
Filling, heart-warming and flavoursome, dumplings make an excellent addition to your important client menu. With a selection of fillings, there can be a range of vegetarian and meaty options, plus they are easy to eat! No awkward eating moments at your event!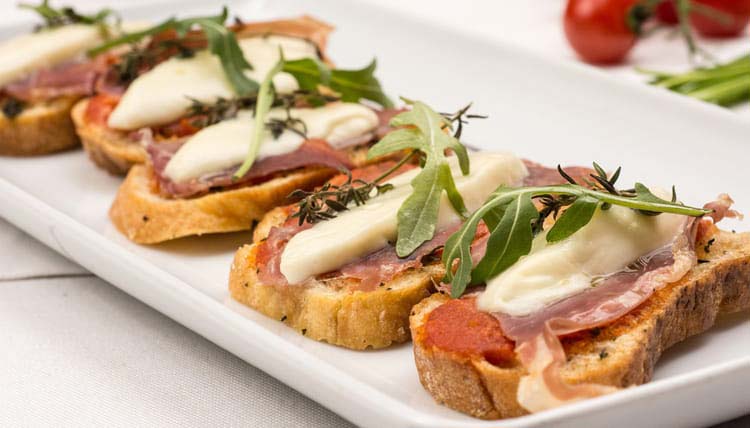 Bruschetta
If offered on gluten-free bread, this is a great way to show you've thought about your VIP's special dietary needs. Bruschetta can be as fancy or simple as you like depending on what you choose as a topping.
Grazing table
Grazing tables are an excellent and on-trend way to feed a crowd. If you're organising an important event for your clients, this event catering style will allow you to satisfy all your guests, cater for any special diets and as a bonus, it will look as good as it tastes!
Sushi
A delicious selection of fresh sushi and sashimi, whether it's traditional seafood, vegetarian options or even vegan, will impress any client you're hosting. You can find the perfect flavour combination for even the fussiest of eaters.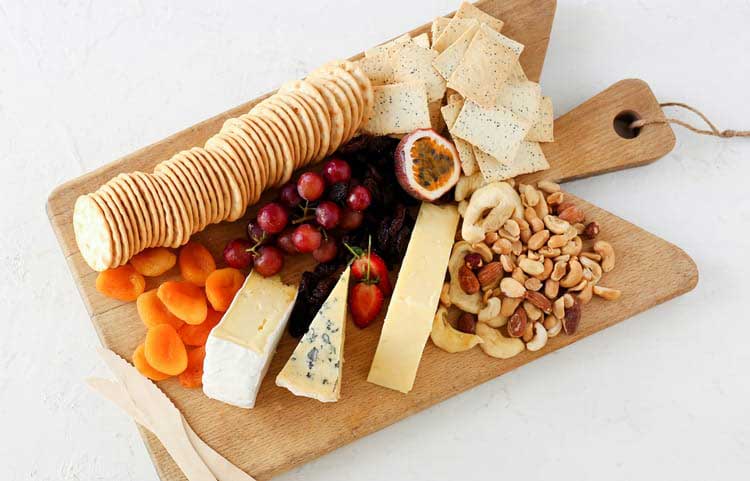 Cheese board
If you're planning on offering alcohol, a cheese and olive board will be a nice complement. Serve a variety of cheeses, and consider diversifying by milk type. Cheese containing dried fruit is a nice sweetener to accompany options like brie and camembert. Consider grapes as an additional option for the VIP who is a fruit lover, or has a sweet tooth.
Sliders
Everyone loves a good burger! These bite sized delights can be made in endless flavour combinations and to suit all special diets. Serve with some salad and hot chips for a mouthwatering meal.
Desserts
You can't forget to include dessert on your event catering menu. Whether you opt for some delicious freshly baked cupcakes, fresh pastries, premium chocolates or slices, it's always nice to end your catering with a sweet note (and your guests will appreciate the treat).
Impress with Order-In
Keep these tips in mind to impress your high profiles and VIP guests. And if you feel you'd rather order in (see what we did there?), then get in touch with our friendly catering team today. We have an exquisite range of event catering menus available for Sydney, Melbourne, Brisbane, Adelaide, Perth and Canberra corporate functions. Whether you're looking for some high-quality event catering, or a staff lunch to treat your team, Order-In has it covered. Grab a free quote online, or give our awesome customer service team a call on 1300 851 900.