Celebrating the unsung heroes of the corporate world
We all know someone in the office that just gets stuff done no matter what. They often operate under the radar and behind the scenes and make the impossible possible.
To mark Administrative Professionals' Day on 5th May, we'd like to recognize the unsung heroes of the corporate world. They keep the workplace running smoothly, and deal with everything from invoices to corporate catering and even corporate event management and planning. A recent survey found that 40% of administrative professionals provided childcare for their co-workers. 20% have said they've watched pets for their colleagues!
To all the stand-out office admin heroes all around Australia, making their offices efficient, productive and happy places to work, we want to recognise you for your hard work and dedication! Enter our competition today for your chance to win a Westfield gift card. Because you deserve it.
About the competition
Open to all EAs/PAs, Office Managers, Receptionists and other admin support professionals, simply visit our Facebook page and tell us how you've been the office hero to go in the draw to win a Westfield gift card.
The prize
1st prize - $200 Westfield gift card
2nd prize - $150 Westfield gift card
3rd prize - $100 Westfield gift card
This competition is now closed.
Announcing the winners of our competition
Thank you to everyone who participated in our 'unsung heroes of the corporate world' competition. There are some truly amazing office heroes out there!
We're thrilled to announce the lucky winners below, who are recipients of Westfield gift cards – just in time for those mid-year sales. Congratulations!
1st prize: $200 Westfield gift card
I joined my current team nearly a year ago now, in the hopes of relieving some pressure from the Senior team members.
We have a small team and they were just not coping with the recent growth the company had experienced. Before I started, everyone was very stressed and the office was significantly unorganised.
I took time after I started to identify just what it was that each person in the office required assistance with and have now put successful processes in place to achieve a more even work load for everyone.
The office had become all work and no play! I've since introduced weekly coffee catch ups (whole team), which have been a great way for the team to ask for further assistance if required and has provided a great forum to discuss work and personal related victories/triumphs. I've also organised a quarterly dinner with the team to touch base and reconnect. These dinners have become an eagerly anticipated event in our annual calendars and have proven hugely successful in bringing the office back together and re-creating that "team" spirit that had unfortunately been lost under the huge piles of work.
All and all, a few little changes and a positive "can-do" attitude have gone a long way in pulling the team off the brink of a few nervous break-downs and resignations.
Arielle J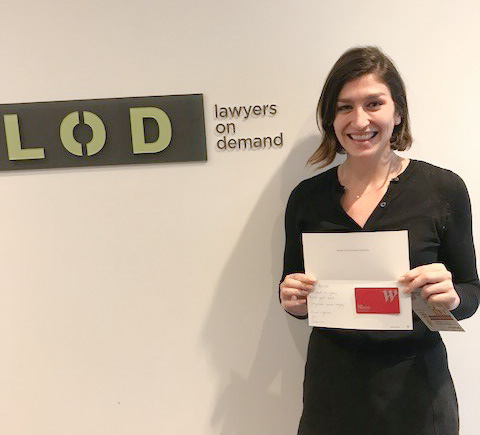 2nd prize: $150 Westfield gift card
We had just concluded our 2-day conference with an awards dinner. It was 12pm and I was waiting for a few stragglers to leave the venue. As I was doing a final check of the room, I heard some commotion out in the foyer. One of our staff had tripped over a low sofa near the exit and he had snapped his shin bone.
Given the few people around at that time, I quickly called security who promptly came up to offer assistance. I then proceeded to call an ambulance, which took 30 minutes to arrive. I was able to provide basic first aid to our staff member, but most importantly, comfort that he was going to be ok, as he seemed to be going into shock. He was successfully transported to hospital and has since made a full recovery. He thanked me endlessly for my efforts that night, which made me feel like a super hero!
Violeta G
3rd prize: $100 Westfield gift card
My company is growing quickly and we needed a marketing strategy to support growth activities. We don't currently have a marketing or communications team, so I decided to take action. I self-taught myself in all aspects of marketing, came up with a marketing and social media plan, which we are now executing on. The results have been great! It was a great achievement as an EA to identify a gap in the business and take it upon myself to step up and fill that gap!
Sarah C