Best foods to help shed that winter weight
According to research, approximately 44% of Australians pile on up to 5 kilos during winter! At Order-In, we see a 37% increase in orders for healthier and lighter options as the weather starts to heat up, compared to the colder months.
With Spring just around the corner, we notice that our customers start to move away from curries and pasta and salads, antipasto, charcuterie and roast chicken platters and fresh Vietnamese rolls start to get popular.
However, with so many Australians having office jobs that require them to sit down all day, shifting the kilos can be a challenge. Don't fret as help is on hand! Below are some of our simple tips to help you shed the winter weight and eat healthier.
Apples give you more energy than coffee
Apples are jam packed with energy as they're rich in fructose sugar and high in carbohydrates. Although it might not provide the same intense energy jolt as a cup of coffee, it will supply a steady stream of glucose to the brain and muscles. Plus, it's a much healthier alternative.
Pecans are one of the richest sources of antioxidants
Poor pecans. You'll usually only see these in a pecan pie, but they are extremely nut-richious. They are one of the most antioxidant rich nuts out there, so eat up!
Seaweed boasts higher levels of iodine than almost every other food
You either love it or you hate it, but good news for all those sushi lovers out there - seaweed has high levels of iodine, which is essential for the normal regulation of thyroid function which affects multiple metabolic processes in the body. Even if you're not a fan of sushi, a green nori salad, soba soup or a simple seaweed salad are great alternatives to get your seaweed fix.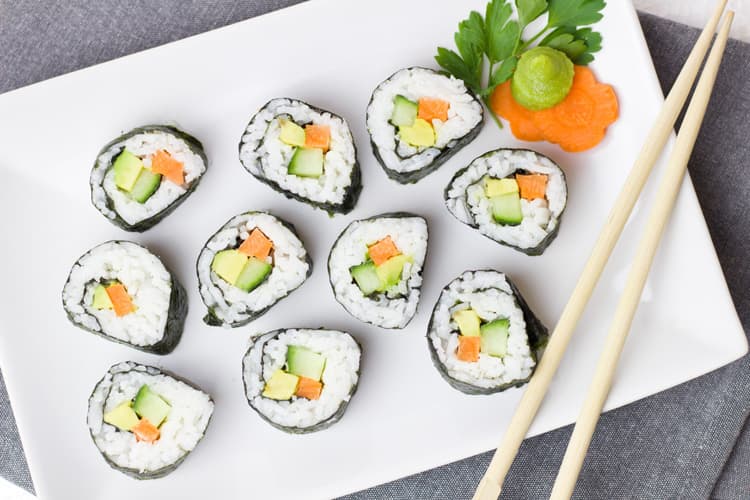 Cheese has one of the highest protein-to-calorie ratios
Turkey and fish contain high amounts of protein, but did you know that cheese contains just as much protein per calorie? The cheeses with the most protein are low-fat mozzarella and cottage cheese. Cheese lovers rejoice! Just remember to eat everything in moderation.
Healthy office catering options
When ordering food for the office online, it's important to have access to a variety of the best quality, seasonal and fresh corporate caterers that will cater to every taste. Some go-to caterers that centre their menu around fresh food, and are always crowd pleasers, include:
Check out their menus and order from one of our corporate caterers today for your next working lunch.
Check out our video
Jonathan was recently featured on the QLD Chan 9 News with his tips to help lose the winter weight. Check out the video below.
Important note: The information in this blog is for informational and educational purposes only. It is not intended to be a substitute for professional medical advice, diagnosis or treatment in any manner. If you think you are suffering from any medical condition or have any specific questions about any medical matter, you should consult your doctor or other professional healthcare provider. Before starting and/or make any diet changes, you should speak to a doctor or other qualified health provider.