The benefits of a well-stocked office kitchen
A stocked fruit bowl, farm fresh milk and healthy snacks can provide many benefits for you and your fellow colleagues. The Australian Institute of Business recognises the importance of staff motivation to boost morale and increase productivity. It identified how important it is for leaders to recognise, respect, and reward their team. At Order-In, we think there's no better way to reward employees than with a well stocked office kitchen. We know from personal experience that keeping the office pantry well stocked equals happy employees!
Lisa Hamblet, Vice President for the facility solutions and services business of Staples Advantage in the USA agrees: "Our recent survey found that 72% viewed the office kitchen as more than just a place to get coffee. To them, it represents a place for impromptu meetings, as well as a space to help keep energy levels high."
Still not convinced? You don't have to just take our word for it. Their recent survey results show how a well-stocked office pantry, complete with milk and fruit supplies, can help benefit your employees and help the company reach its goals.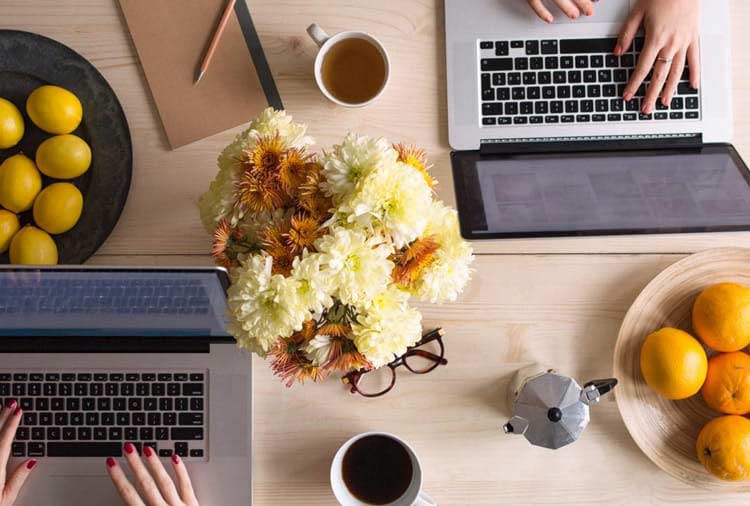 Increased job satisfaction
Contrary to many beliefs, money is certainly not all employees care about. The company culture and 'perks' are actually more likely to be the things responsible for job satisfaction. Comfortable places to have your break, and plenty of sunlight and greenery are things many job seekers are looking for in an office. 56% of full-time employees are 'extremely' or 'very' happy with their current job. This result in job satisfaction shifts to a staggering 67% among those having access to free snacks and treats at work.
Accelerated productivity
We all know how important it is to get away from the desk from time to time to take small breaks and stay focused at work. Getting up and walking around is great for the body, as it prevents muscle aches and pains caused by sitting in the same position for long periods of time.
Movement not only helps to prevent injuries, it helps reduce stress and increases productivity. As you're getting a little exercise at regular intervals, it helps your metabolism to break down foods into energy more efficiently.
Boosted staff morale
The survey found that 73% of office workers said a well-stocked kitchen would make them happier at work, with 57% indicating that it could lead to an increased staff morale and work ethic.
All food is comfort food, and just like it's polite to offer clients a coffee before a meeting, it's a great boss that has a range of snacks and drinks available for the office during the week.
It boosts morale because it makes people feel valued. It's a simple and inexpensive way of saying 'thank you' that people truly appreciate. If someone's having a bad day, they can make themselves a cuppa and grab a bikkie. On the flip side, you could easily celebrate a great sale with a cup of coffee or a sneaky glass of wine at the end of the day!
Encouraging healthy habits
There are many benefits of supplying fresh fruit and milk for the office, but the added health advantages are endless. Giving your employees the ability to make healthy eating choices can foster positive relationships with food, while decreasing the risk of illness. Fresh fruits are rich in antioxidants and nutrients the body needs to function and keep at its best. It's the best way to naturally increase energy and, according to the Australian Cancer Council, reduces the risk of many types of cancer.
Victoria Health says enjoying a balanced diet can not only improve wellness, but help with symptoms of depression or anxiety. So, supplying tasty and fresh office fruit can not only improve your staff's physical wellbeing, but also their mental health.
Added hiring perks
With an increase in Millennials entering the workforce and a 'foodie' culture evolving, snacks have been identified as a way to lure employees to new companies. Sustainability practices are also on the radar of many potential employees, so Order-In have made it easy for you to get your farm milk and fresh fruit delivered straight to your office.
Want to obtain the above qualities for your company, but unsure where to start? Check out our 5 easy tips below to help you get you started with a stocked office fridge and pantry: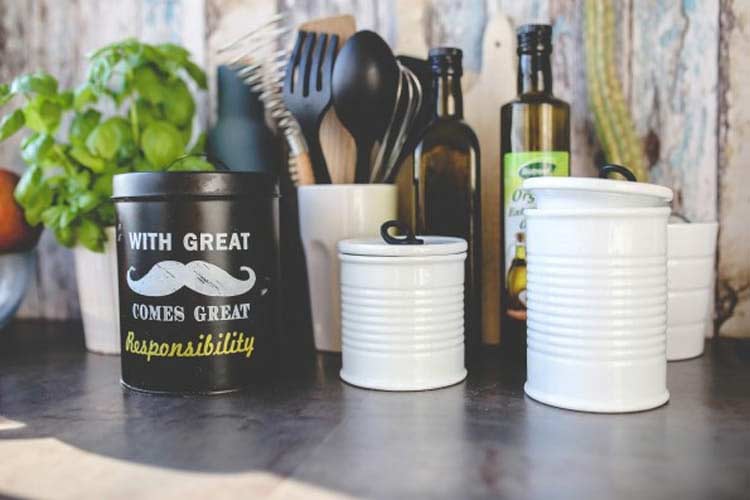 How to: kitchen etiquette
With a stocked kitchen, comes the responsibility to keep it functional. Here are the tips and tricks on ensuring it stays a positive, clean and functional environment.
Keep it clean! Now your cupboards are stocked, there's going to be a lot more action in the kitchen area, which means more mess. An ironic note over the sink usually does the trick. People are usually happy to clean their mess, wipe spills and respect the communal space.
Don't eat food that's not yours! Seems simple, but you'd be surprised. Save yourself from receiving passive aggressive post-it notes or emails. Although, this is often avoided when there are communal snacks at the ready for those peckish employees.
Respect the space and respect the people around you. Don't be afraid to strike up a conversation at lunch, offer to make your colleague a coffee or to grab them a biccie on your way back to the desk.

Want to share this image on your site? Just copy and paste the embed code below:

Save yourself a trip to the shops
Sick of drawing the short straw to go top up the office kitchen supplies?
Save time and energy with Order-In's quick and easy kitchen supplies service in Sydney, Melbourne, Brisbane, Adelaide, Perth and Canberra. Stock up with office milk, fruit, coffee supplies, pantry supplies, and even order a new coffee machine with the click of a button and the option for next day delivery straight to your office! We get the best produce from local Aussie farmers to make sure your milk and fruit is fresh and delicious. Plus, lower food miles means lowered carbon footprint!
Get in touch with our friendly team of catering experts now to learn more about our sustainable milk and fruit delivery for your office, or for a free quote.