Time to party - corporate event entertainment
Corporate events add a wealth of value to your business and your employees. It's an opportunity to escape the confines of the office, experience new things, be educated and inspired, and gives you and your guests a chance to let your hair down while encouraging a team building environment. One thing that everybody always remembers (for better or worse), is the entertainment. To ensure you induce pleasant memories, we've set out some of our best entertainment tips and ideas to guide you in the right direction as well as some entertainment suggestions on what to avoid.
Keeping focus - getting started with corporate entertainers
When you're ready to kick off your search for corporate event entertainers, there's some critical questions that you need to ask before you can begin on the details. Firstly, you need to consider what the goals of the event are. It's important that you match the entertainment to the style of the event and choose something that's appropriate for the occasion.
For example, let's say that you've decided on a formal cocktail party to celebrate the company's 10th anniversary. Live music entertainment options like a classical string quartet, a small jazz trio, or a soulful singer/songwriter to gently play music in the background adds a touch of class, sophistication and an elegant ambience to your event, whereas your mate Darrel's band that's, you know, does pretty good ACDC covers, might not quite be appropriate.
On the other hand, if it's a Christmas party and you want guests having fun and up and dancing, then look for great pop cover bands and shows that cover a demographic appropriate range of tunes and encourage people to get off their seats, dance and sing along!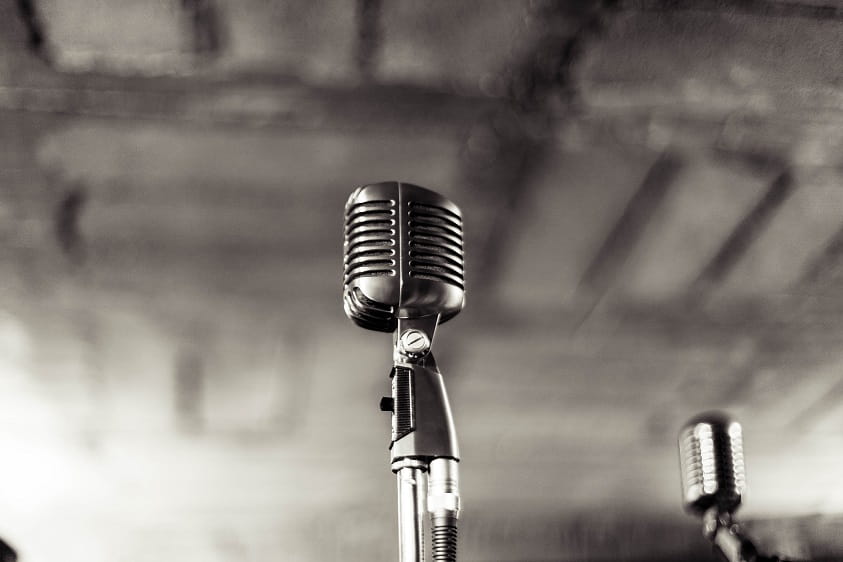 Stay classy and inclusive - appropriate corporate entertainment
Another important part of choosing the right entertainment is understanding the demographic of the audience. You may have seen M&C Saatchi's 21st birthday party in the news, as uproar ensued for its grossly inappropriate entertainment, featuring strippers with bags on their heads and a girl that jumped out of a cake. While this touches on a larger issue, we'll stick to the point - not everyone is going to enjoy things like this. When you're choosing and planning entertainment for your corporate events, it's better to pick live bands, acts or shows that are seen as harmless and a bit of fun.
For example, in the aforementioned cocktail party, you could have a mixologist (cocktail maker) shaking away crafting beautiful drinks, or maybe a roaming magician, celebrity impersonators or comedy waiters to mingle with guests. Furthermore, your entertainment need not be purely entertainers. For example, a photo booth is an excellent way to encourage team bonding and provides some relaxed snapshots of the event. There are a huge range of other great entertainment ideas and options available to suit your budget and event theme. Just make sure it's appropriate for the event you're holding and fits your culture, theme and event purpose.
Back to school - researching corporate event entertainment
When you've decided on your style and goal of the event, it's time to do some research into the specific entertainment acts. Start with our old pal Google and keep an eye out for acts that have media samples of their work. This could be YouTube videos from their previous events, purpose shot videos for their website, and/or lots of photos of corporate events they've done before. It's also great if they have social media channels and that they're posting regularly (this shows they're very active and being booked regularly!). Once you've got a list of entertainment acts you're interested in, pick up the phone and have a chat to them about the specific requirements and style of your event. Remember to consider the venue that you're using and to inform the prospective entertainers of any restrictions (power, noise etc) and access (parking, service lifts, stairs etc).
Remember the time...corporate photography and entertainment
Last but certainly not least, book a photographer! Perhaps not considered strictly "entertainment", but what's the point in crafting a brilliant event with vibrant entertainment if there are no photos and videos to remember it by? Similar to the advice above, be sure to chat with the prospective photographer/s and discuss the outcomes you envisage, so they can make the recommendations and provide the best solution for you. Be sure to look at some out-of-the-box ideas as well, like green screens that provide changeable backgrounds and props that the photographer can use for some fun and memorable snaps!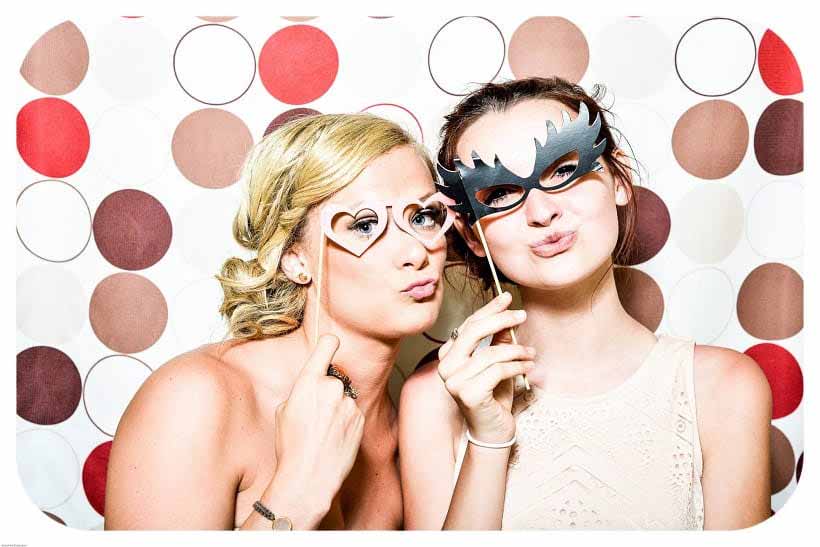 Corporate entertainment checklist
Let's recap.
Focus on the goal of your corporate event and its entertainment.
Book appropriate entertainment that EVERYONE will enjoy, or at the very least not be offended by.
Entertainment isn't just entertainers. Look at experience stations like photo booths that will best encourage team bonding and participation and give people a tangible memory of your event.
Research your entertainment before booking. Look for performance media, recommendations and suss out their style to see if it matches your goals for the event.
Consider venue access and restrictions and inform your entertainers as early as possible so they can make any appropriate arrangements.
Book a photographer!
Ask for feedback following the event so you can tweak and improve for next time.
Entertainment sorted - now what about your corporate event catering?
Armed with our helpful tips and ideas now, it's time to venture out into the wilds of event entertainment and secure your memorable acts for your next corporate function. Once you're all sorted with the entertainment, let us take care of your event catering that will wow your guests. Be sure to visit our corporate functions and events page to browse our range of the best corporate catering solutions, then contact our dedicated Events team who are the pros at creating stylish events that suit your corporate culture. If it's all too much for you planning your event, don't stress! We're here to help. Engage the services of an event manager to take care of everything from start to end and they're make sure your event is unforgettable for all the right reasons. Here are 7 reasons why you should use an experienced event manager.