Order-In's CEO, Jonathan is participating in OzHarvest's CEO Cookoff
Here at Order-In, we're all about food, and believe it's a right that everyone should have access to nutritious and delicious food every single day. Unfortunately, not everyone gets to enjoy wholesome and delicious food whenever they like.
Every night in Australia, over 100,000 people spend the night homeless, meaning they often don't get the basic food and nutrition they need. At the same time, 8 to 10 billion dollars of food is wasted each year in commercial and residential waste. That equates to a massive 4 million tonnes of food ending up as landfill!
Thankfully, there's one organisation out there that has decided to do something to help save this otherwise wasted food, and give it to those in need, and Order-In are supporting them all the way.
On Monday 7th March, Order-In's very own CEO, Jonathan, will be cooking up a storm for OzHarvest's CEO CookOff!
Participating CEOs will be split into teams, and under the guidance of some of Australia's top chefs, they will prepare delicious gourmet meals and provide entertainment for thousands of vulnerable and disadvantaged individuals on the night of the event.
The event also aims to raise much-needed funds in the leadup to the event, and have set an ambitious goal of raising $1,500,000 this year.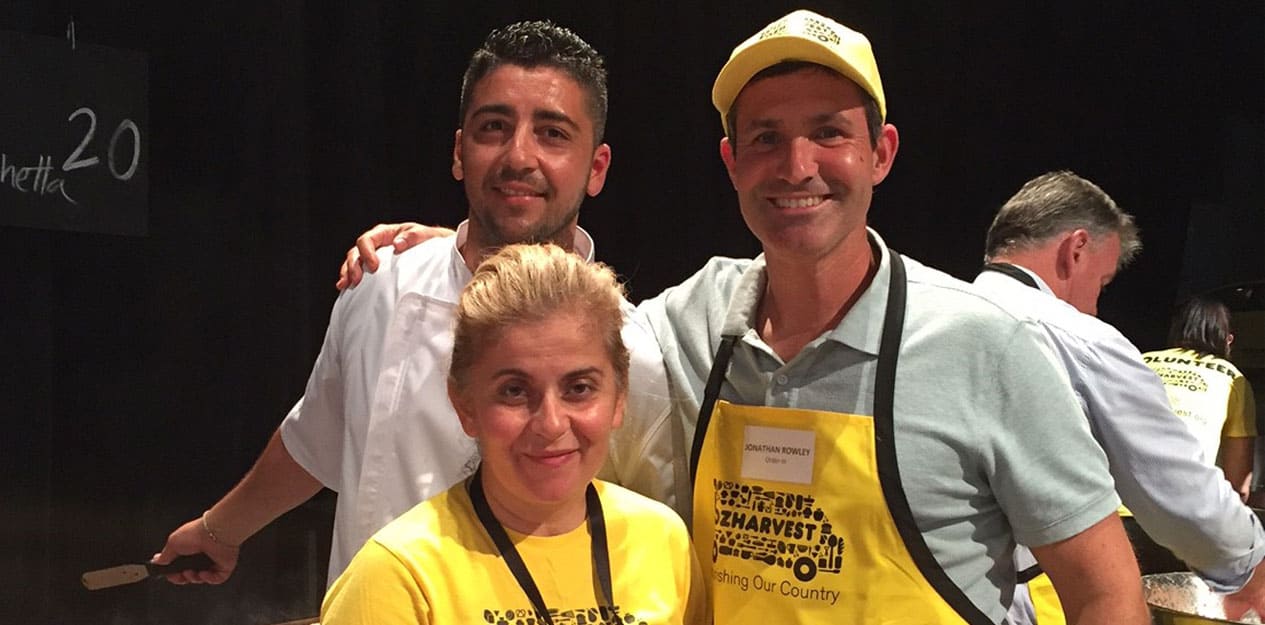 About OzHarvest
OzHarvest is Australia's only food rescue organisation that aims to save edible food from going to landfill. The dedicated team at OzHarvest collects surplus food from all types of commercial food providers such as supermarkets, hotels, farmers, catering companies, shopping centres, delis, cafes, restaurants, film and TV shoots and boardrooms, and provides it to hundreds of charities that work with disadvantaged and vulnerable men, women and children every day. You may have seen the bright yellow food trucks around the streets of your local suburb or city!
Order-In has proudly supported OzHarvest for years, and we actively encourage our clients to call OzHarvest on 1800 108 006 if there is ever a time when food is delivered for a cancelled meeting, or if there is perfectly edible surplus food from an event, which is otherwise going to be thrown away. We also offer our clients the option to make a $1 donation each time they place an order, and 100% of this donation goes directly to OzHarvest.