New caterer: Brooklyn Bridge Deli
Brooklyn Bridge Deli in the Sydney CBD has joined with Order-In and is masterfully creating authentic New York flavours. Think bagels, pastrami, Swiss cheese, cured meats and pickles, all brought together with a zesty sauce for your next working lunch. Yum!
Beautiful bagels to start the day
Authentic New York lunches
Finger food for casual gatherings
The Brooklyn Bridge team headed by Darren and Melissa are focused on recreating New York flavours. The Deli makes it's own pastrami and silverside, "We really try to keep our pastrami as authentic as possible," Darren says when interviewed by Nicholas Jordan of Broadsheet.
Check out the full article here
---
Beautiful corporate breakfasts
Authentically made, these bagels will not disappoint. Have them plain or with all the fixings.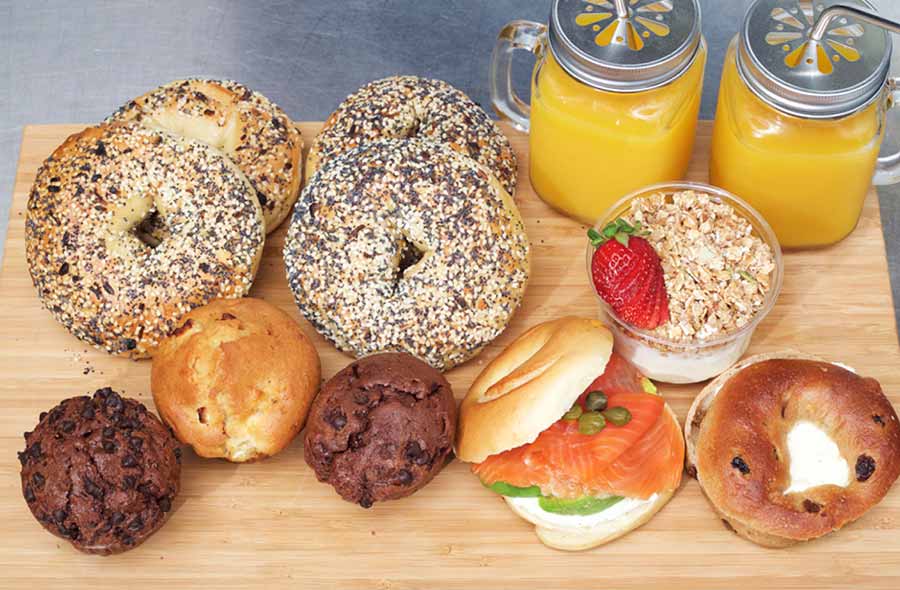 ---
Cured to perfection
House-made cured meats are the speciality not to be missed.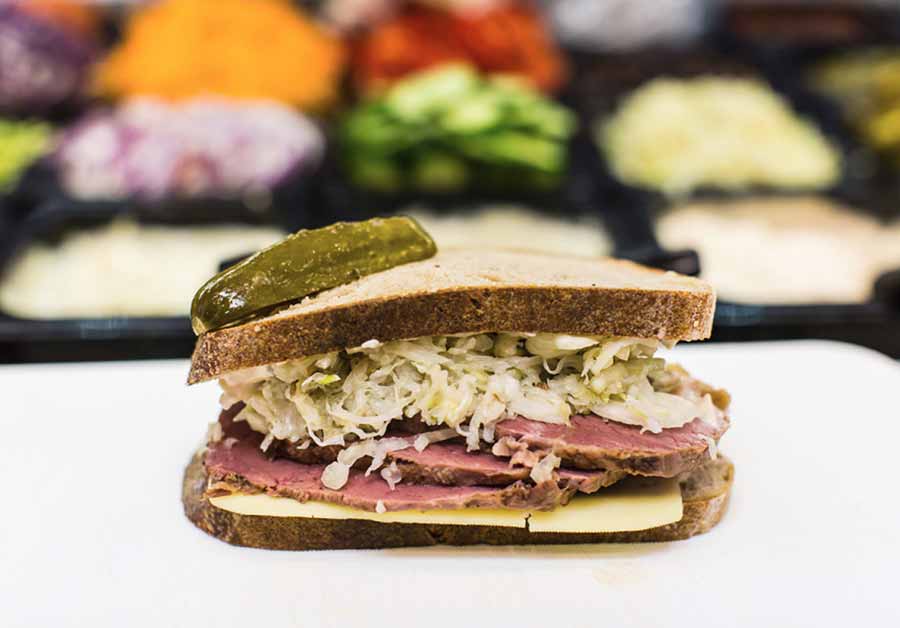 ---
Working lunch packages
Try all the favourites with a working lunch package or mix and match with individual sandwiches.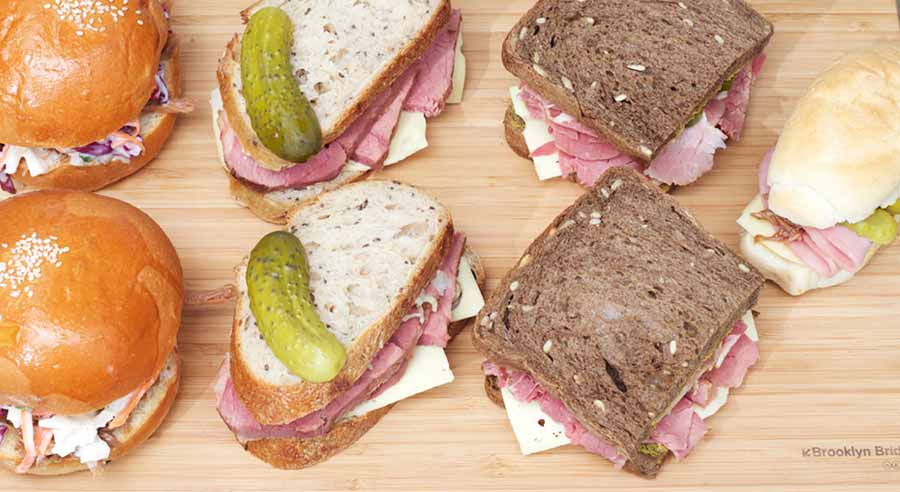 Hungry yet? Visit our website to order your next working lunch from our awesome Sydney corporate caterer Brooklyn Bridge Deli or speak to one of our office catering experts on 1300 851 900.