Inside in-flight catering
Corporate catering - not so scary
165 tonnes of salmon fillet, 310 tonnes of beef tenderloin, 13.3 million eggs and 27 tonnes of fresh broccoli. No, it's not the ingredients list of the iron chef world series, or the total food consumed at eating competitions in America last year, it's just a mere fraction of the staggering amounts of food prepared each year for Emirates Airlines in-flight meals. So next time you have to cater for a big group, spare a thought for Emirates. who has to produce an astonishing 55 million meals a year (that's over 150,000 a day for everyone playing at home). Guess that big event of yours doesn't seem so scary now, huh?
97 years and counting
At Order-In, we're experts in corporate functions and events and corporate catering, so we're always intrigued to see how catering services operate in other industries. This year marks 97 years of airline in-flight food service, and whether you look forward to those meals or cringe at the thought, we're going to give you a peek under the hood of one of the largest food catering facilities in the world.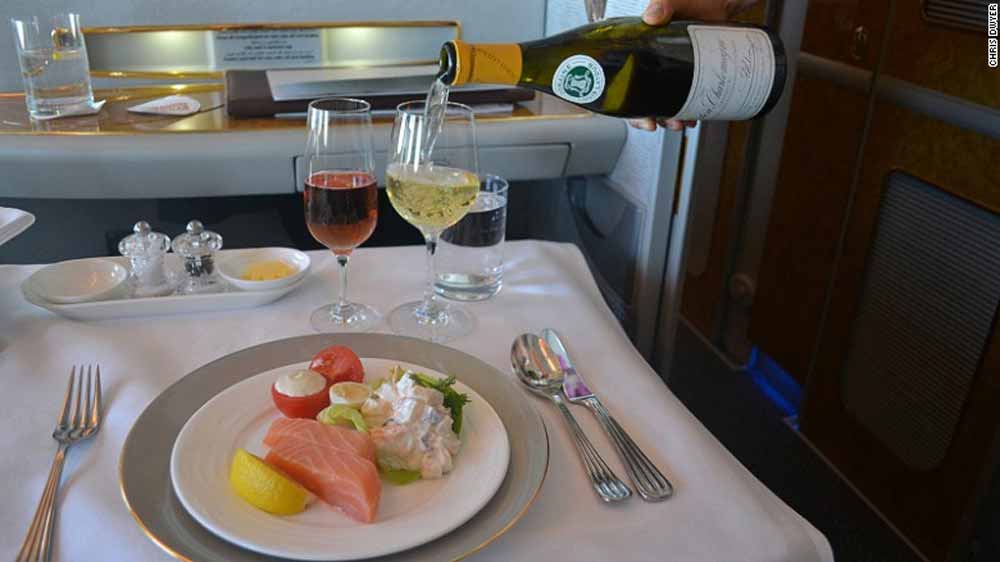 Photo courtesy of CNN
From necessity to delicacy
From the humble beginnings of sandwiches and fruit on a London to Paris Handley Page Transport Flight in 1919 to the stir-fried lobster in black bean sauce enjoyed by Emirates' first class passengers today, in-flight meals have evolved from a necessity to keep passengers nourished on transport flights to a culinary specialty involving monumental bulk food preparation.
Just like a restaurant, only bigger...oh, and flying
The Emirates In-Flight Catering Centre is a $159 million facility, operating 24/7 and accounts for roughly 65% of global airline in-flight meals. Over 500 chefs cook an enormous range of dishes that are blast-frozen to later be reheated by air crews and served to passengers. Amazingly, this means it's only a 72 hour time frame from chef to passenger. It's not just about cooking food though, plate-up and presentation is just as important for both visual excitement and storage purposes. A gold standard is decided on and proudly sits at the front of the production line for the teams to model off. Once they're ready to go, they're added to a 2km long monorail transport system that tours the facility collecting all the other necessary catering supplies, like cutlery and glassware, before being dispatched out to the airport.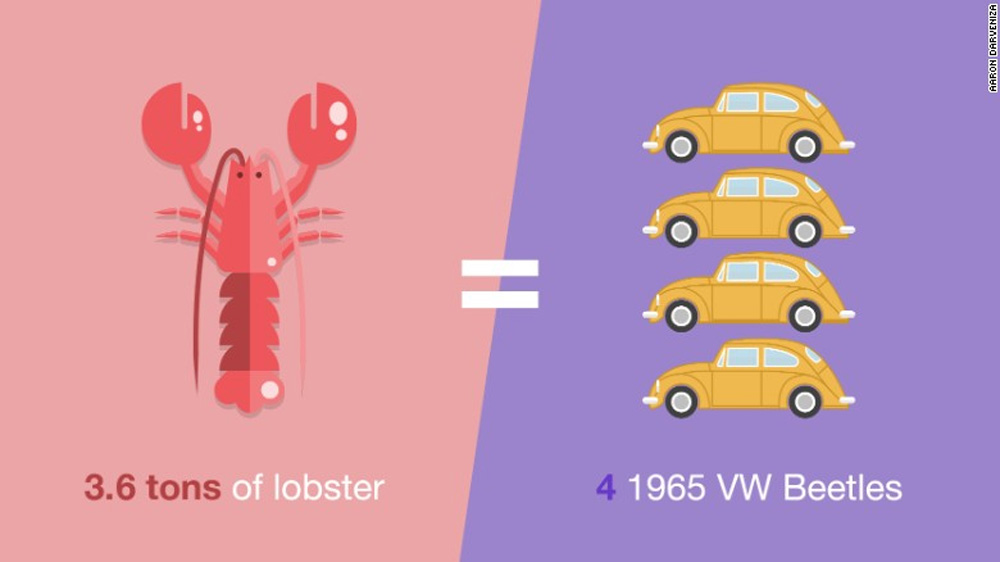 Photo courtesy of CNN
Quality and quantity
Joost Heymeijer, the man behind the madness, is vice president of Flight Catering at Emirates and responsible for the selection, testing and quality of all Emirates meals and recently spoke with CNN's Chris Dwyer stating, "we cook like any other restaurant, just on a very big scale". A big scale indeed, not only in volume, but in choice as Heymeijer later clarifies, "we change our menus every month, so annually there are 7,000 different menu items".
Not convinced by the taste?
It's no secret that airline meals aren't top of many people's culinary to-do lists, but that might be more to do with where you're eating, not what you're eating. Russ Brown, director of In-flight Dining and Retail at American Airlines explains to BBC's Katia Moskcitch, that your sense of smell and taste buds are affected once you pass 30,000 feet and as "flavour is a combination of both...our perception of saltiness and sweetness drop inside a pressurised cabin".
A comment substantiated by a study from the Fraunhofer Institute for Building Physics that demonstrated our "sense of taste decreases by about 30% when we are at high altitudes". Andrea Robinson, sommelier and wine selector for Delta Airlines, says the same of wine as "subtlety is not well served at altitude". Not all hope is lost though, according to Marion Nestle, "ice cream is about the only thing...that tastes good on a plane". Hurray for little victories!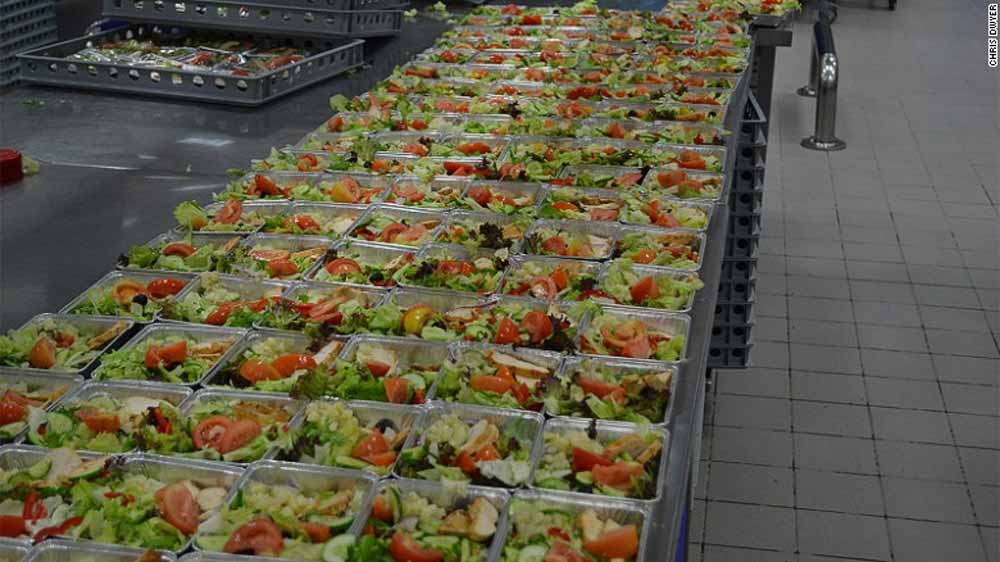 Photo courtesy of CNN
Who ya gonna call
Back in 2013, British Airways even enlisted the master of "experimental and scientific cooking", Heston Blumenthal to explore what effect seasonings and sauces have on food in the air, following an episode of his television series where he created an airline meal from scratch in the air. I don't think I'd complain with that meal, would you?
Easy, reliable corporate catering from Order-In
Luckily for us here on the ground, you don't have to settle for your office and corporate events catering. Order-In provide endless menu options from a group of hand-selected, best-in-class office caterers, all made and delivered fresh and on time, guaranteed. If you're looking into corporate catering for your office, get in touch with one of our catering experts or call us on 1300 851 900. For more catering tips, ideas and articles visit our blog!