8 Best and 8 Worst Team Bonding Exercises
We know that the idea of holding hands and chanting kumbaya is not everyone's favourite team-bonding idea. So instead, we've put together some activities that will have your office working together better than ever, and a few not-so-great activities you might want to steer clear of…
Our top eight worst activities:
1. Two Truths and a Lie
Sometimes it's best to keep skeletons well and truly in the closet. The aim of the game with 'Two Truths and a Lie' is to tell exactly that – a great game if you're with friends, but a touch embarrassing if you can't tell if Kim from Marketing really did get Pablo the poolboy to wear gold hot pants.
2. Anything Competitive
Hosting a competitive activity can be a risky manoeuvre - we all know how Monopoly night ends. Suddenly the office junior has five houses on Mayfair and the director is threatening to put an end to Christmas bonuses. Best to leave this one for the weekend.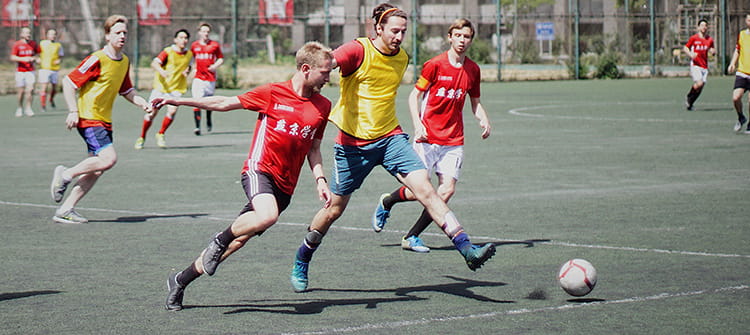 3. Team Meditation
Although very relaxing, this doesn't achieve much in the way of communication. Sitting cross legged, holding hands with your eyes closed isn't really going to do much for team bonding.
4. Drinking Together
A few drinks can be great to loosen up the office – too much and there may be a few green faces in the morning. When you're serving alcohol to the team, it's best to pair it with some office catering to help balance the night out.
5. Trust Fall
The trust fall is a classic – but can be a little dangerous, and has definitely led to some awkward misses. Thanks Brian.
6. Camping
Imagine being trapped outdoors, hours from home, without showers and surrounded by your bosses. Yeah… we're not so into the idea either. Camping probably isn't the best option for your next team bonding exercise. Not only would organising the logistics for the whole office be tough, from food supplies to camping equipment, it's not a situation many people in your office would enjoy.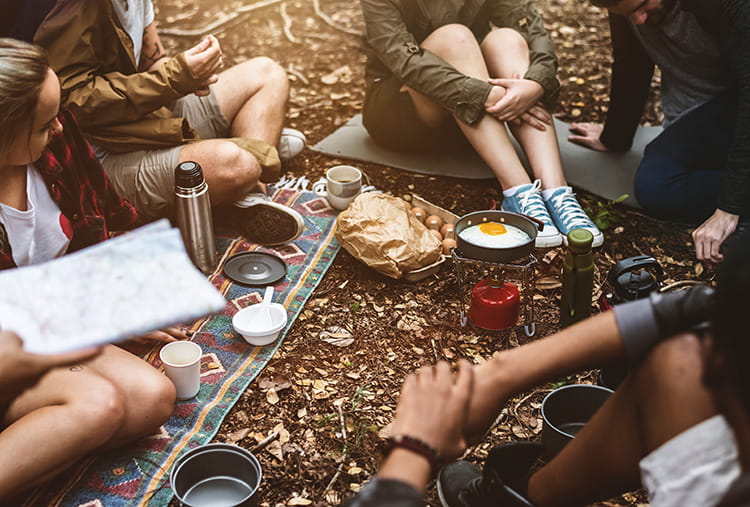 7. Group Juice Cleanse
Not only will everyone be hungry (read: hangry), but an office wide juice cleanse is not going to be freeing up the bathrooms stalls any faster…
8. Extreme Physical Activities
Think kayaking, relay courses or intense obstacle courses. While some may enjoy breaking a sweat, not everybody in the office is physically fit or able enough to take part in these extreme physical activities. You don't want anyone to miss out on something that is meant to be fun and engaging for everyone.
The top eight best team bonding activites
1. Human Knot
Great for working through problems in an interactive way, the Human Knot is the ultimate icebreaker. Groups form a circle, and everyone lifts their left hand, reaching across to take another person's hand. Then, they lift their right hand to take another hand. The tricky part is figuring out how to untangle the knot without letting go of any hands. Communication is key to getting through this! For more information and a demonstration, click here.
2. Office Trivia
Office trivia is a great way to show off your secret knowledge of Game of Thrones (You know nothing, John from Accounts). Perfect for getting different departments to work together, it's always best to have some delicious rewards for the winning team. A bottle of bubbles never goes astray!
3. Warm Fuzzies
Building staff morale is key to a happy workplace. In Warm Fuzzies, colleagues write their name on a brown paper bag, while the rest of the office writes what they like and admire about them, or compliment them on something they've done well. A great way to get people sharing and caring!
4. Eating Together
What better way to get the team to bond, then over some delicious lunch or dinner. Order-In can help with all your corporate catering needs and save you the stress of not only preparing and organising food, but also co-ordinating all the team bonding exercises!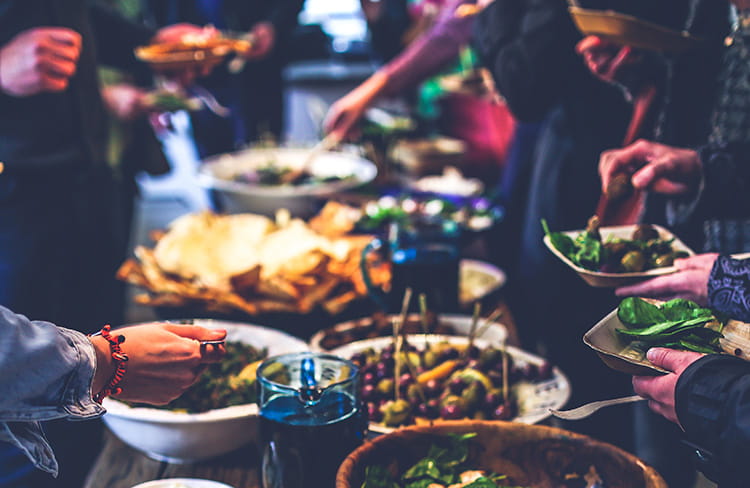 5. Fundraising
Fundraisers rally the team together, all to support a great cause. From gold-coin donations for a sausage sizzle, to Australia's Biggest Morning Tea, food + fundraising is a great combination for the next office get-together.
6. An Escape Room
New on the team bonding scene, escape rooms require high levels of communication, concentration and teamwork. Plus, it's just a fun time! For an added element of competition, you can even split the office into teams to see who gets the fastest time.
7. Tasting And Making
Why not try out a gin, whisky or wine tasting for your next team bonding session? It's a great way to relax, celebrate or have fun together as a team. A fun alternative would be trying out a mixology class and making your very own signature office cocktail or mocktail. Yum!
8. Portable Party Bars
Not in the mood to leave the office, but craving a happy hour experience? Bring the party to you! Whether it's time for some office celebration, or it's Friday night drinks, having a portable bar or beer trolley can be a fun extra to any office drinks.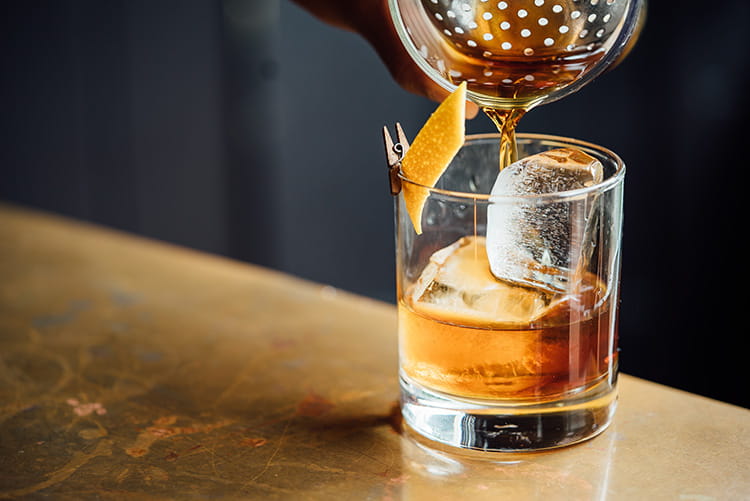 Food brings people together
The best thing to keep in mind when organising any team bonding exercise is to recognise all of your team's abilities, comfortability and what will actually be the best method in completing your goals. It's best to make sure that nobody will be left out or feel seriously uncomfortable. Whether you want to encourage some team bonding, improve communication or increase problem solving skills, ensuring you have the best team building exercise for your cause is vital.
Team bonding days are always that bit better when food's involved. Whether you're in Sydney, Brisbane, Perth, Canberra, Adelaide or Melbourne, Order-In is the go-to office and event catering guru you need for your next team bonding event.